The Gardens are Planted!
The dream of pollinator friendly rose and monarch gardens has become a reality.  The view from my porch has changed dramatically.  Bill & I have built the new retaining wall, hauled potting soil, removed potting soil, replaced with Gem dirt, planted and transplanted and mulched the entire new area.  Gone are the huge old bushes overrun with Virginia Creeper & poison ivy. So much work! But the roses, pincushion, bee balm, coreopsis, and cone flowers are blooming.
Pictured:  Old view,  New Garden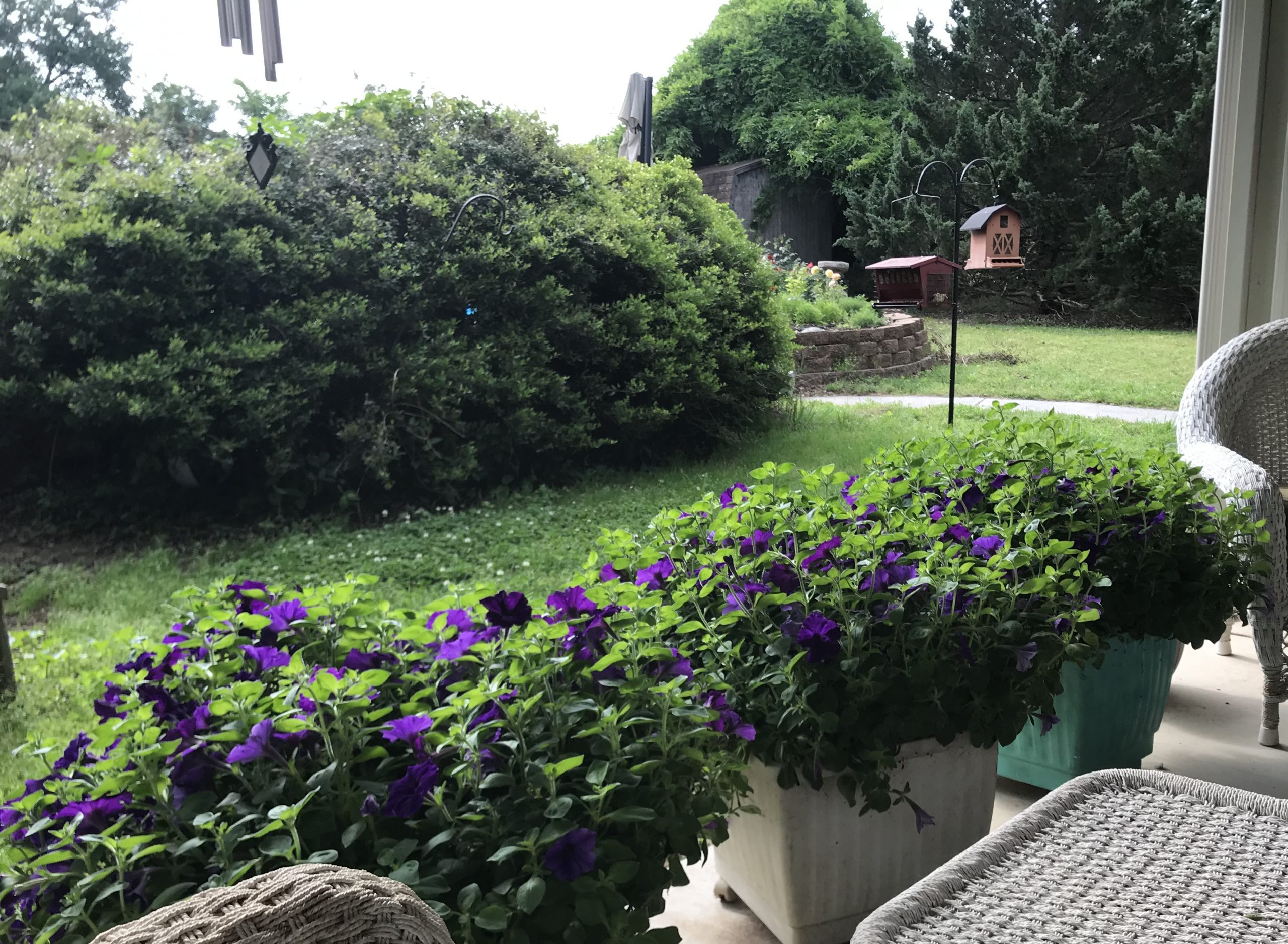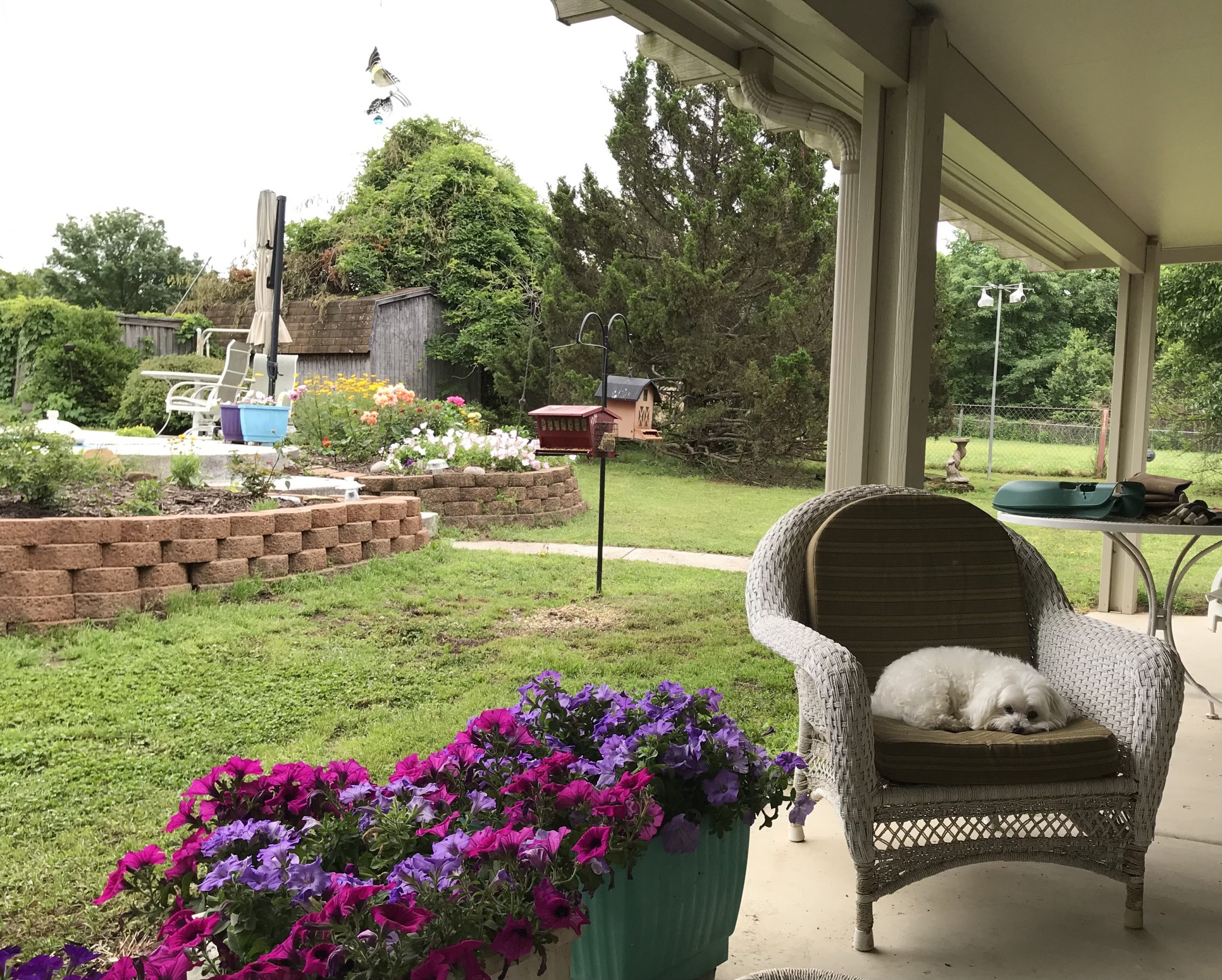 The frost damaged roses have come back in full bloom! Such a relief!
Pictured:  David Austin Charlotte,  Firefighter and Apricot Candy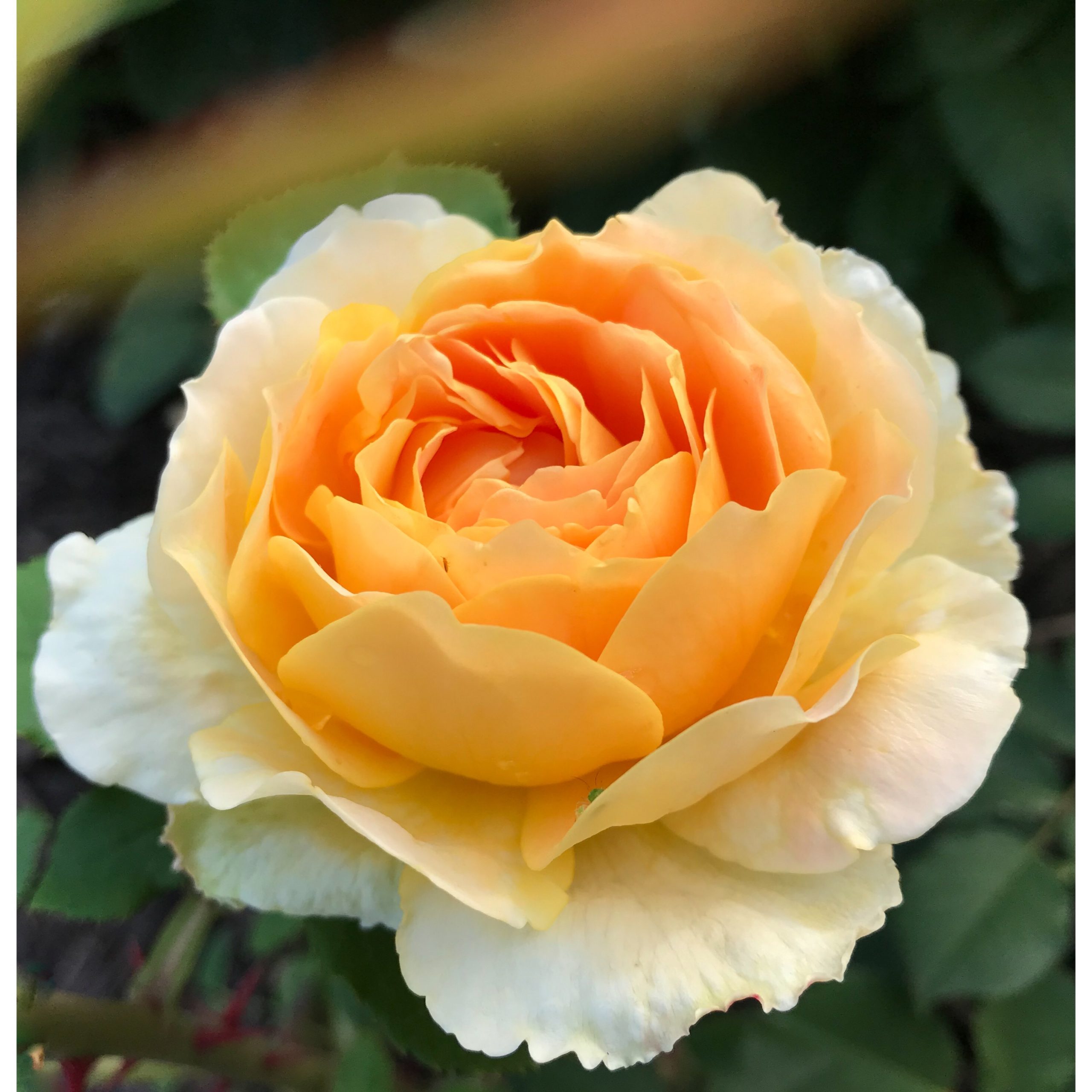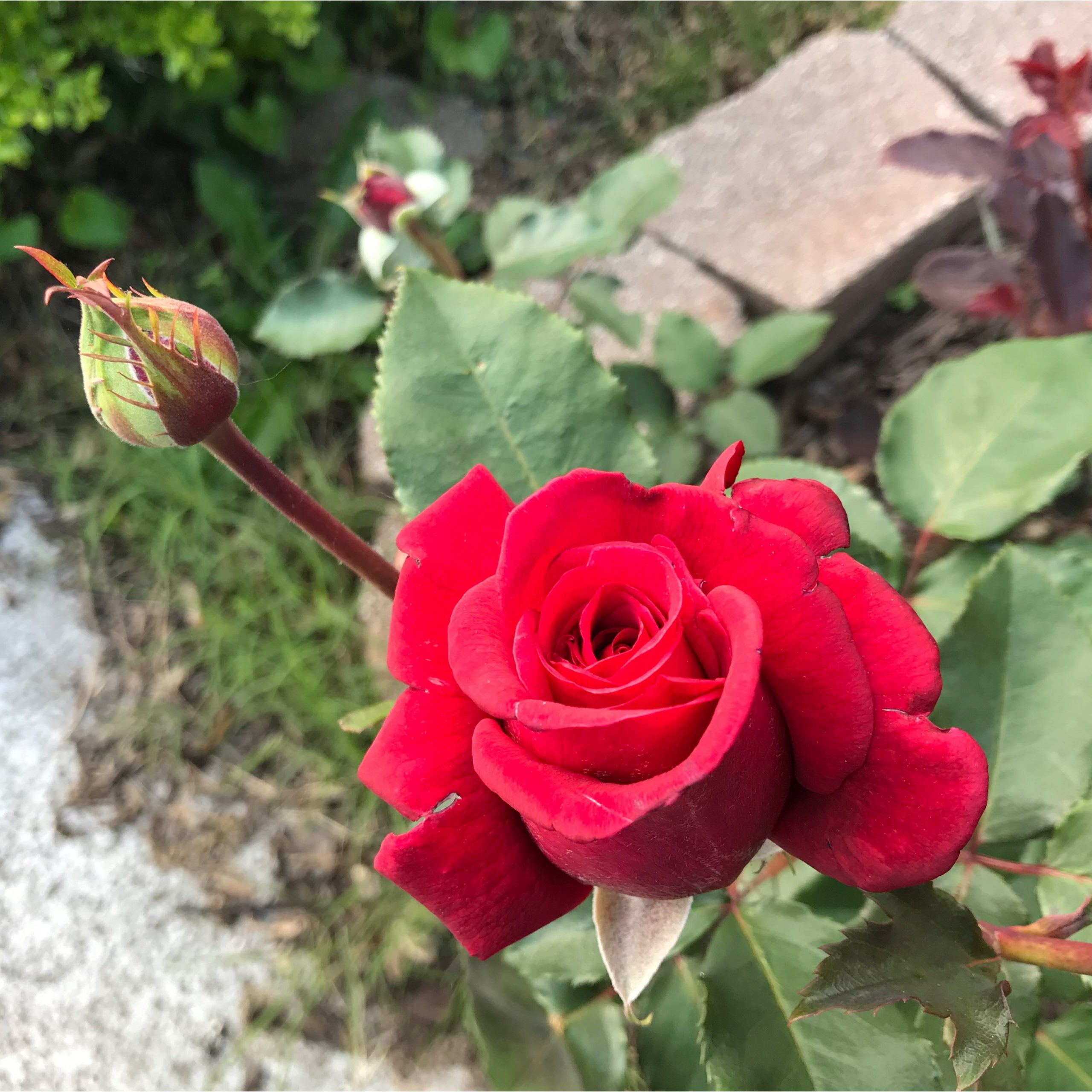 Earth Kind Roses
The Earth Kind roses arrived from Texas, 3 gallon containers in these big boxes.  Must say they looked a bit weary but bounced back nicely. I planted them with Rose-tone per package instructions. Anxious to see how these hardy, disease resistant roses will perform. Pictures Earth Kind shipping, planted roses, and Belinda's Dream in bloom.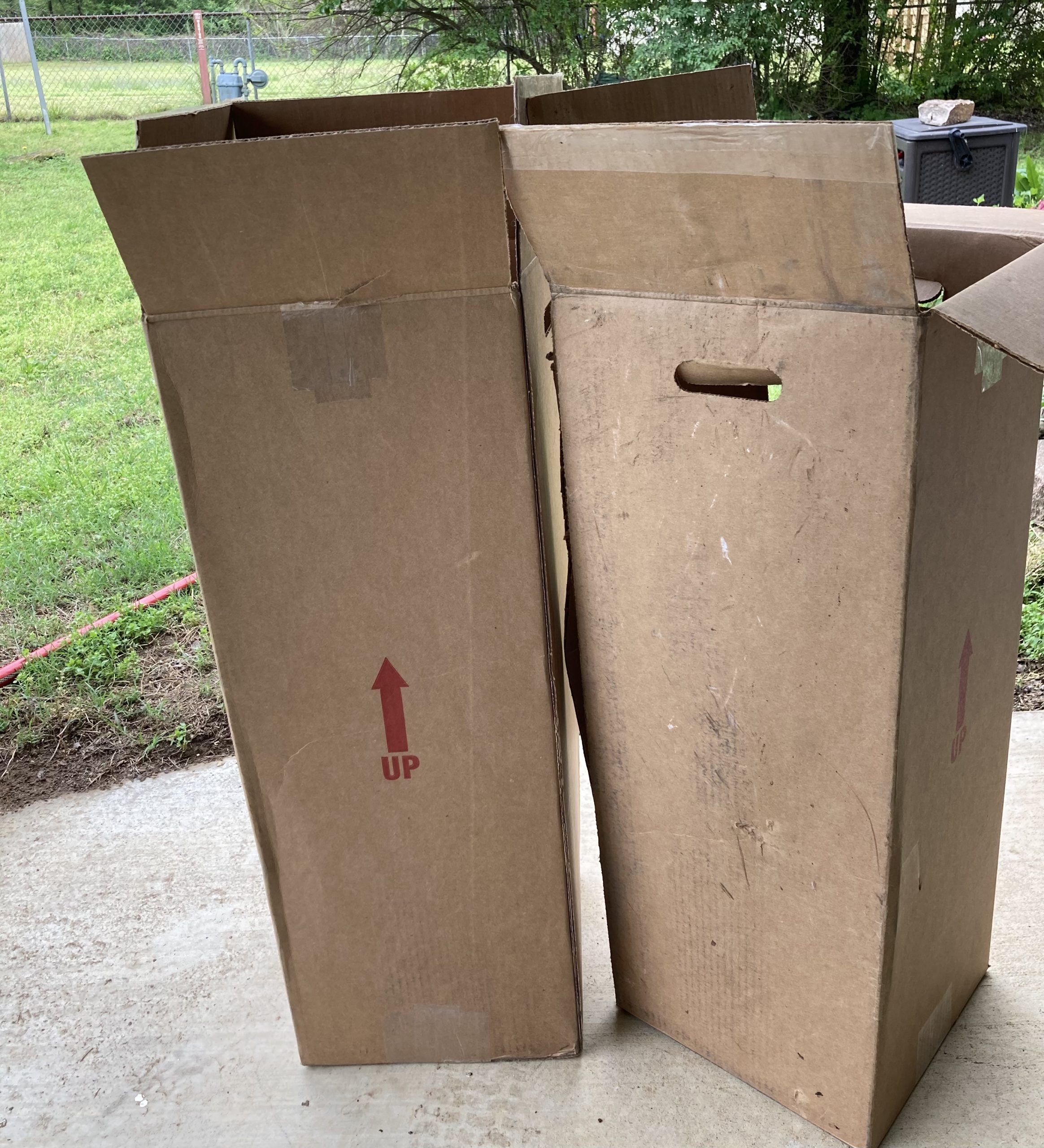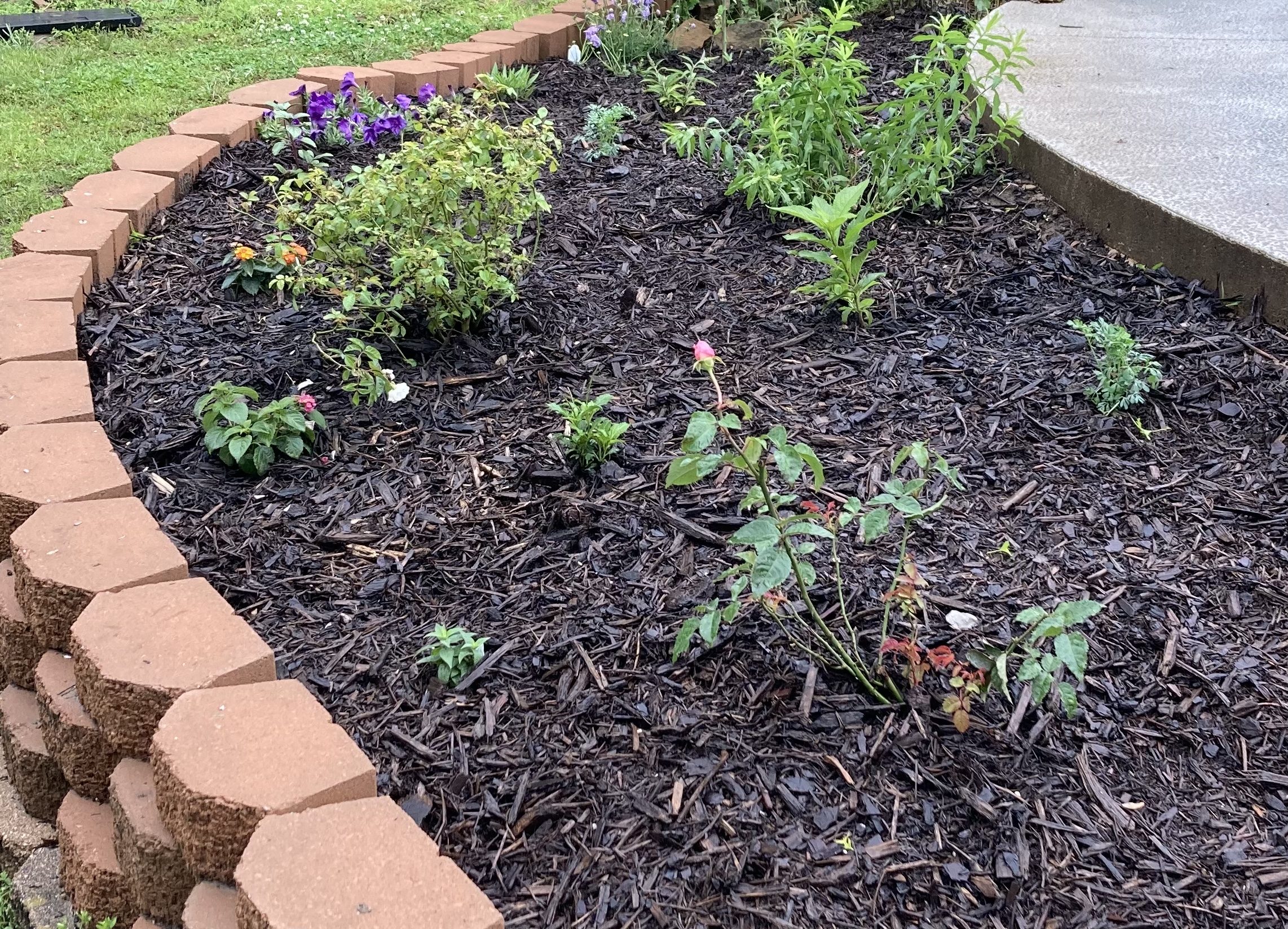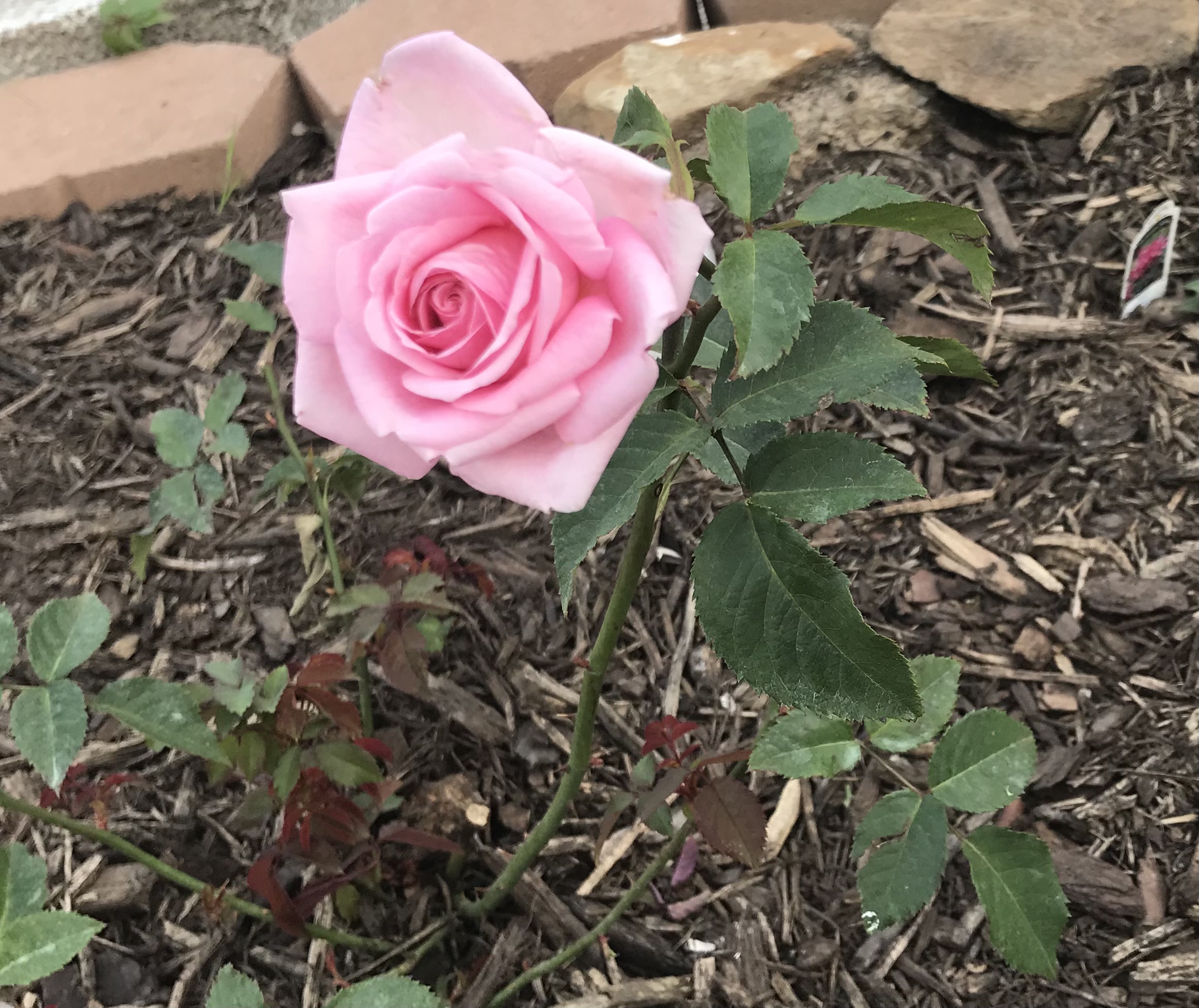 Feeding Time
There are so many rose foods out there.  Many of my rose friends use Osmocote 6.  Easy to use granules that provide nutrients for 6 months. My Master Gardener friend Carol Puckett found this old plant food recipe.  I spent most of my life as an ER nurse so chemistry stuff really appeals to me. Had to try it.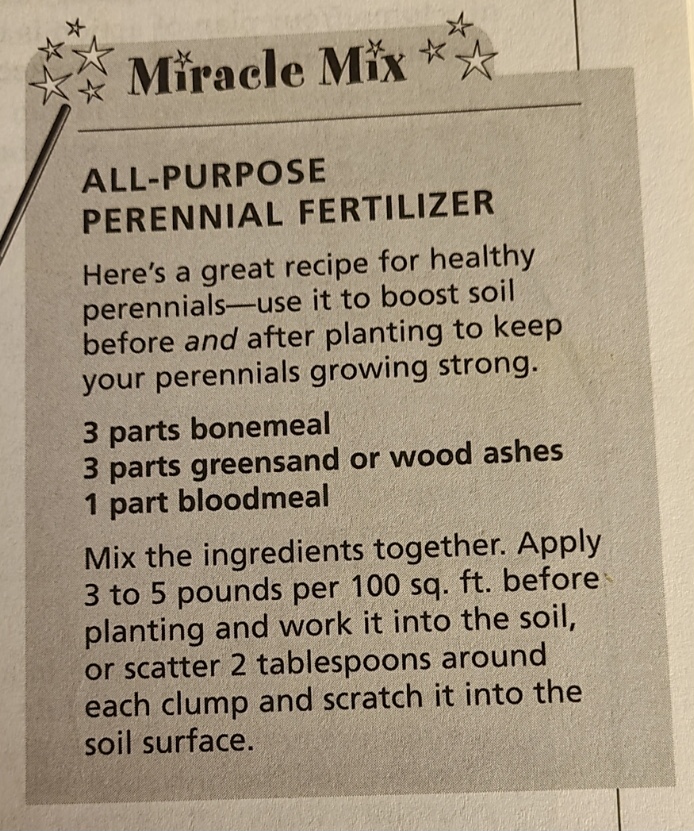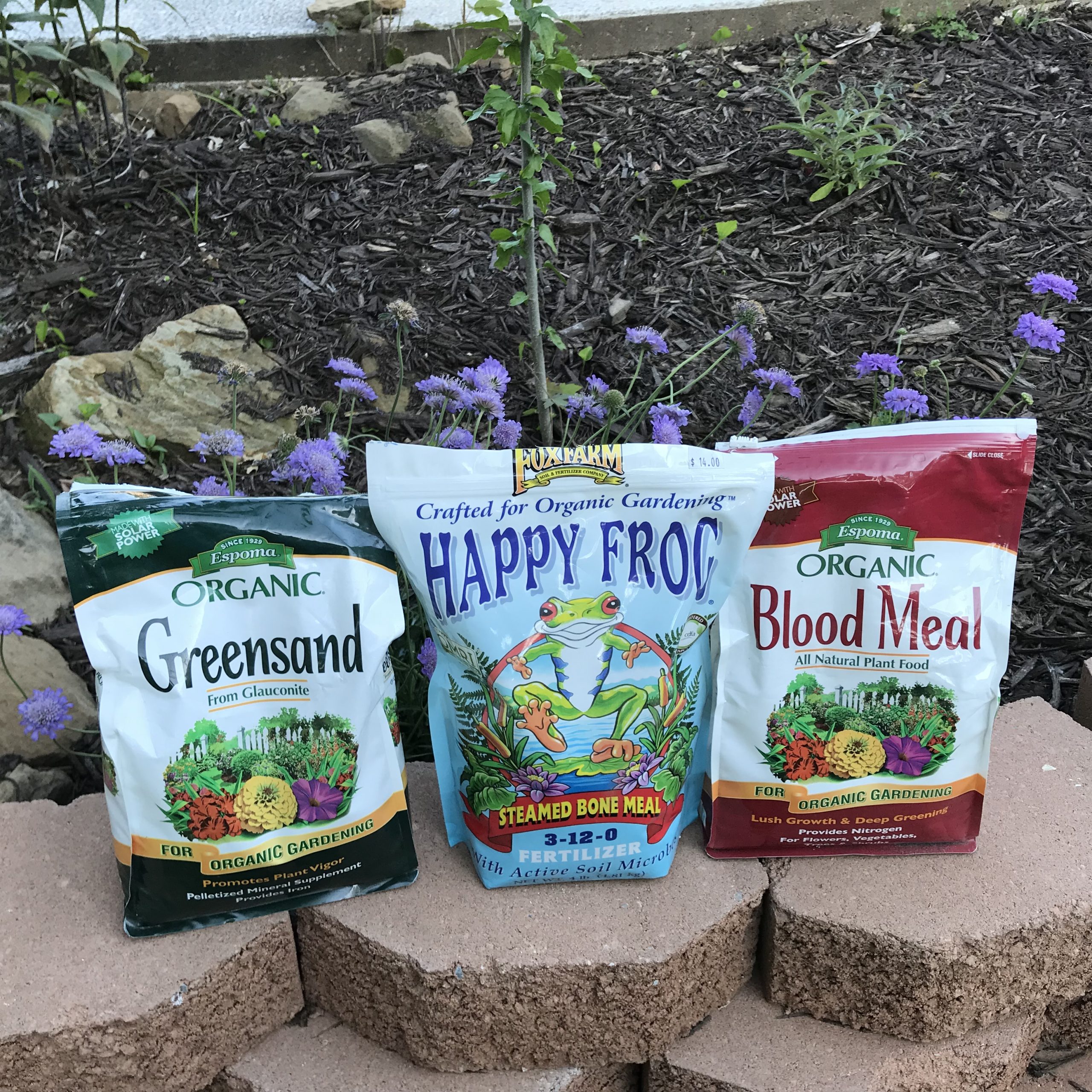 Ingredients
Bone Meal adds phosphorous which contributes to root and flower development,  Blood Meal is a high source of nitrogen that helps with foliage and increases organic matter in the soil. And greensand? Fascinating, it's harvested from ancient ocean floors.  Here's a great article about Greensand at Gardeningknowhow.com.
Greensand was hard to find but found at last with Kelly Grogg at Grogg's Green Barn.  Kelly also assured me that this mixture would make my roses and all my other plants very happy.  Got out my big soup pot & mixed it up.  Using only 1-2 Tablespoons per plant means I'm all set for quite a while!  Yep, Calendar set for June 6.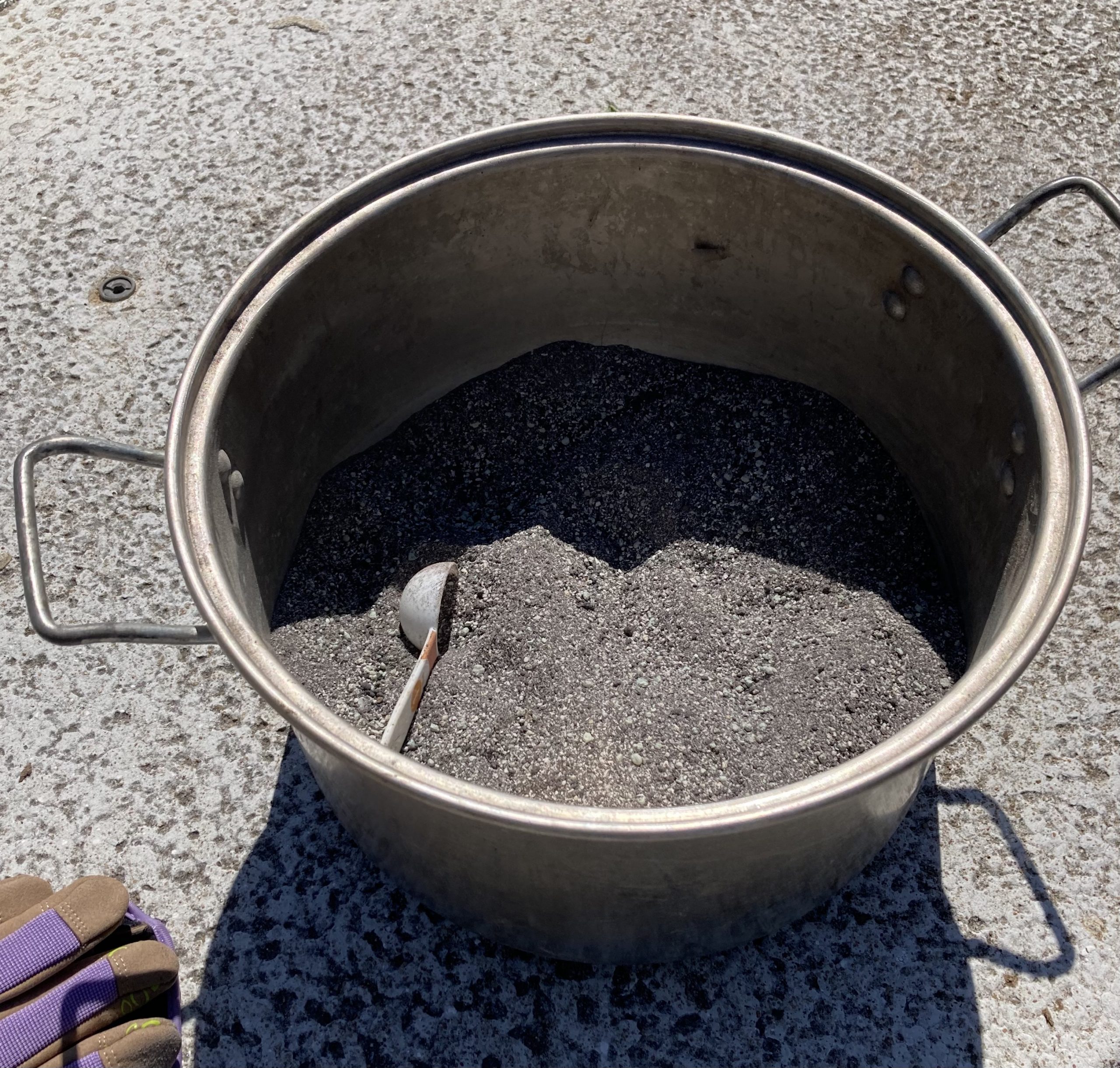 Companion Plants
Last years rose companion plants, cone flowers & coreopsis are doing great.  Able to transplant some to the pollinator garden area.  Added the red salvia which is said to attract  a huge number of beneficial insects and helps to prevent mildew and blackspot. Yellow yarrow to attract lady bugs, parsley which repells rose beetles.
Pictured: Coreopsis, salvia and yarrow.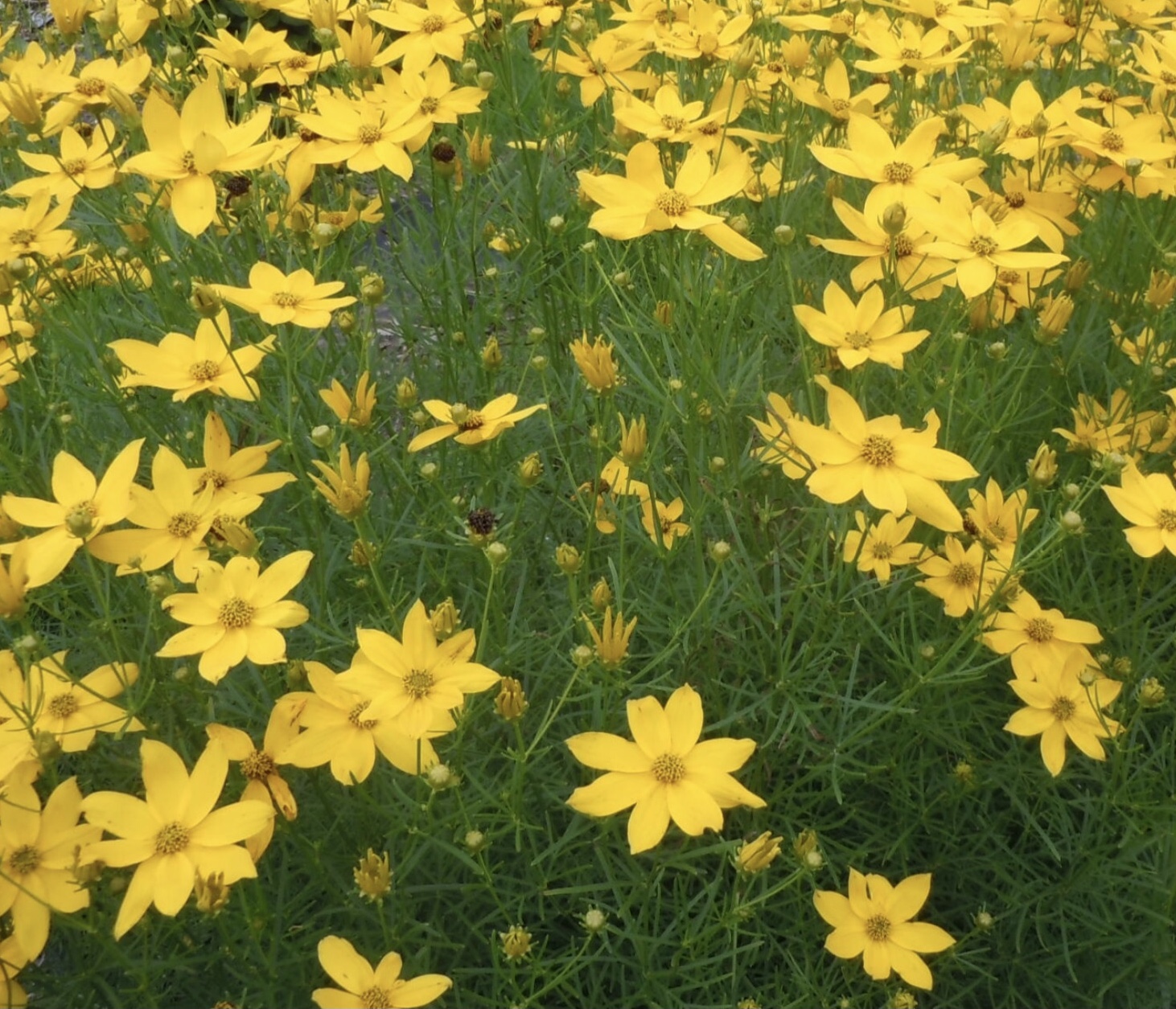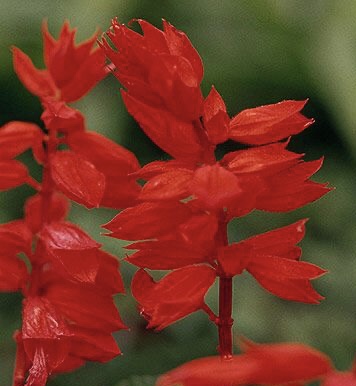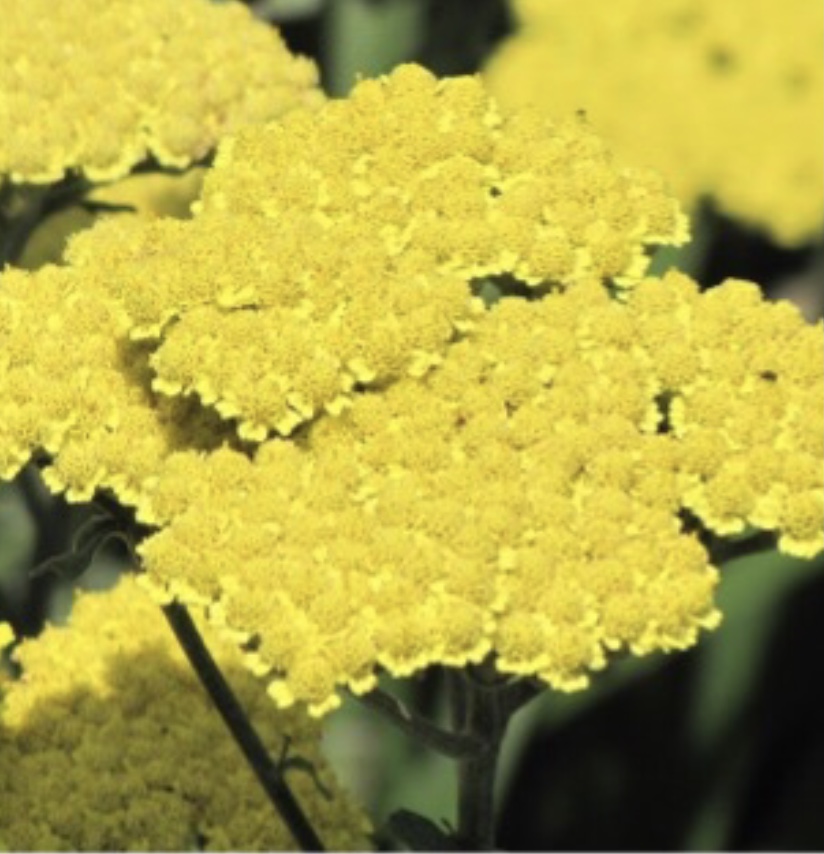 Pest control
There's only a very few aphids on a couple roses which washed away easily with the garden hose. 
Black Spot
Even with all the rain, only a few roses, Firefighter, Koko Loko and Tropicana, had a small amount of black spot fungus.  My rose gardening friend Josephine compares black spot to a bad hair day…not a pretty sight but not such a big deal. Best to control it early on by picking off the affected leaves  and removing any that have fallen, keeping the area clean.  Here's a great article on Black Spot.
https://www.gardeningknowhow.com/ornamental/flowers/roses/black-spot-roses.htm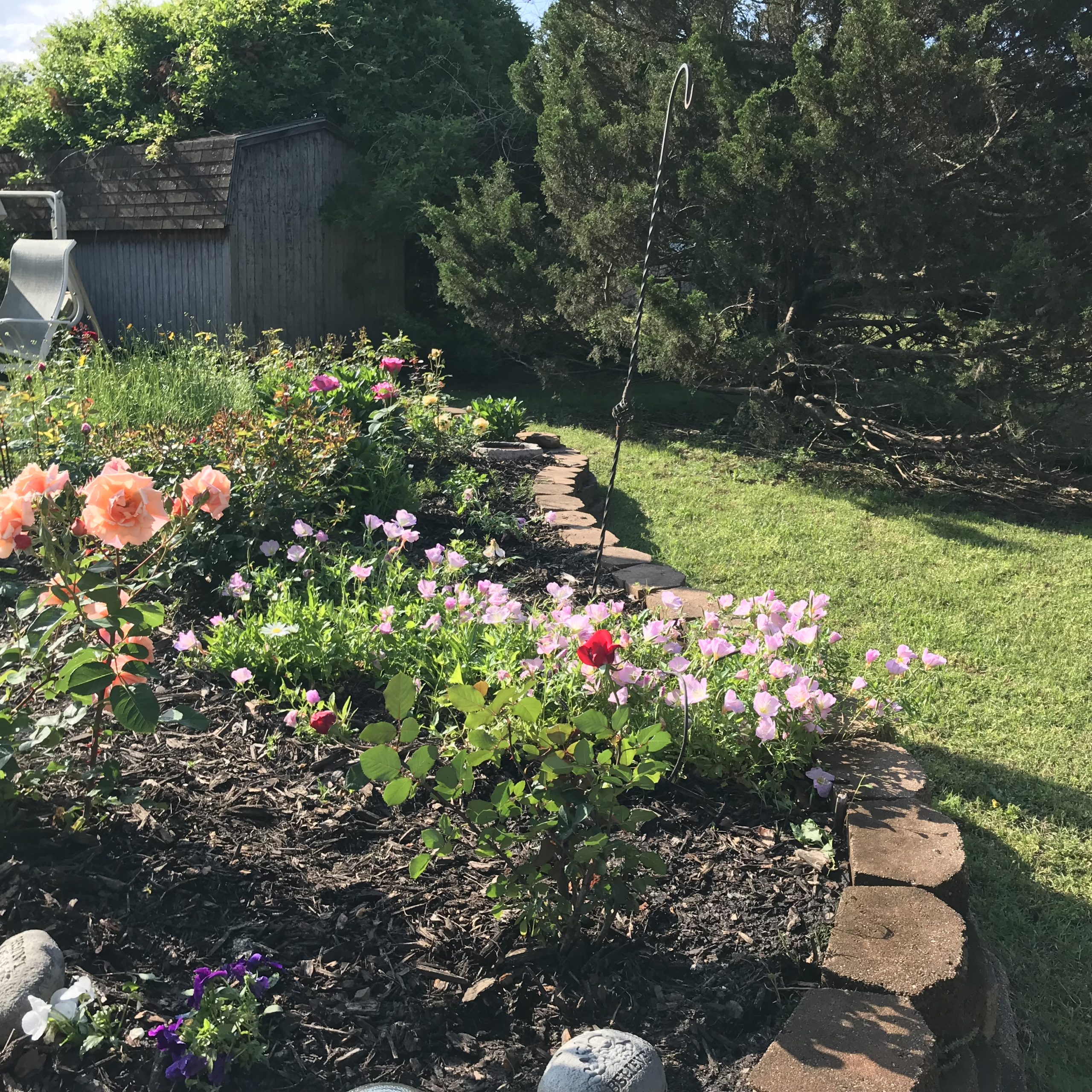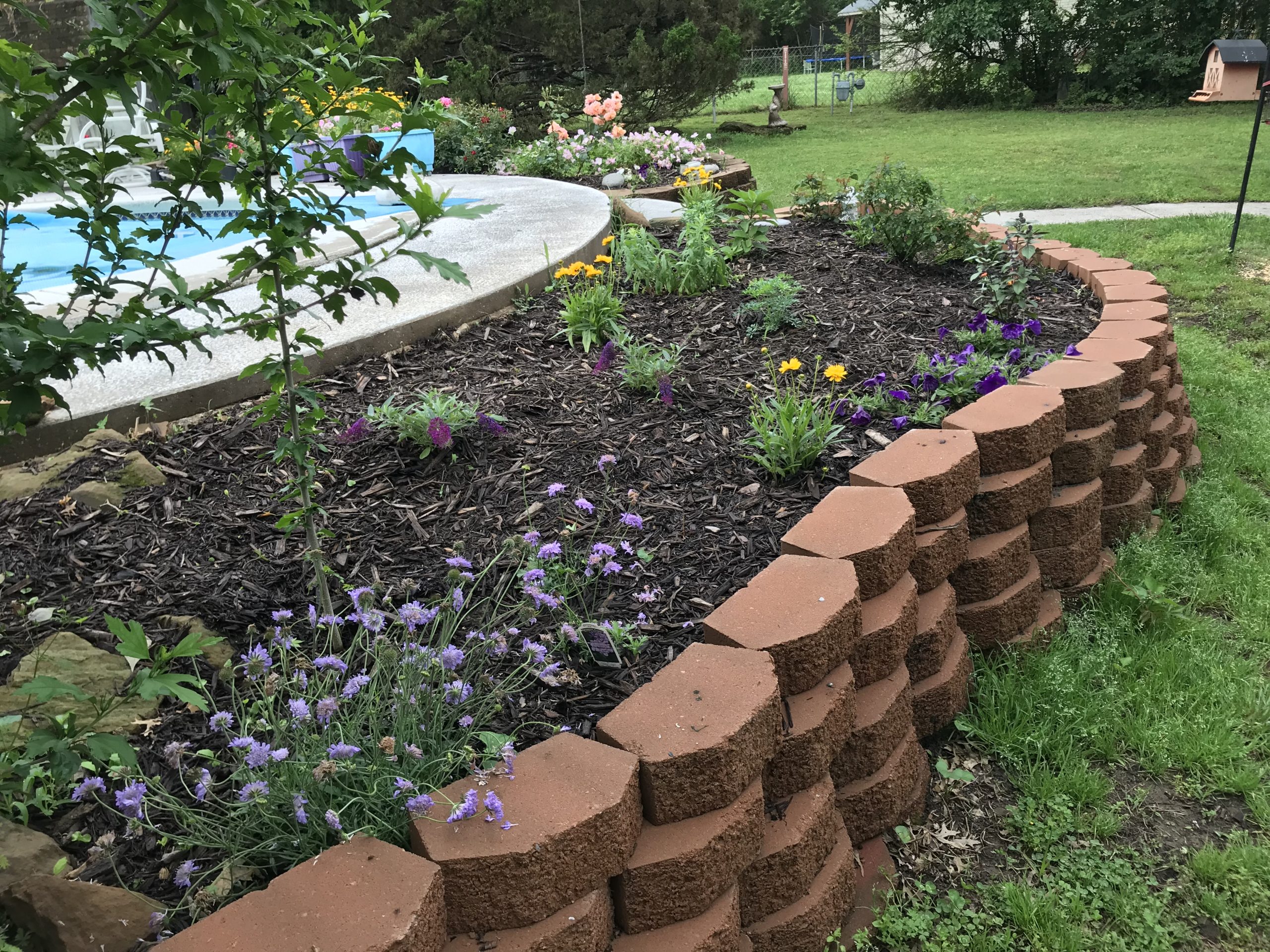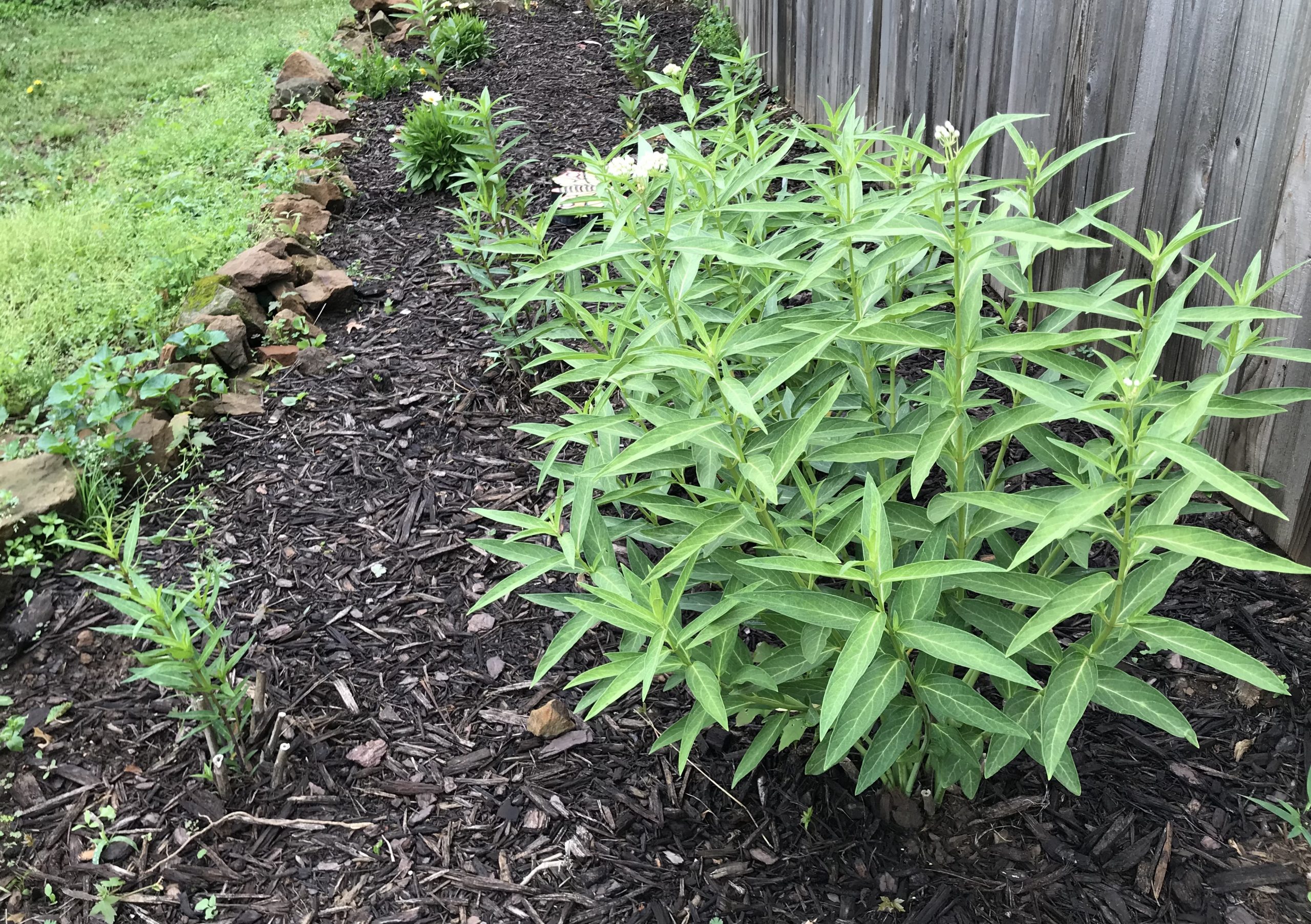 A Time to Rest
Pictured above, the Rose Garden, the Pollinator Garden and the Milkweed.
It's so peaceful here, my beloved Maltese Holly by my side, a woodpecker is enjoying the suet on the bird feeder, We have families of both cardinals and & chickadees flitting around.  There's bluejays, a titmouse, doves, cowbirds, finches, wrens & sparrows and even a blue bunting! The gardens are planted and exploding with color.  Do hope you will take the time to plant a few flowers, especially roses, put out a bird feeder and enjoy the beauty of nature.  It is so good for the soul!
Till next time…Bev