At last!  I'm still tidying my gardens.  It's been a rough few months for us.  Neglect of the garden (yes, this is inevitable in hard times) has led to a LOT of weeds, tree startups & Virginia creeper where they shouldn't be.  I'm reclaiming the area bit by bit. New roses have been planted.  The giant, beautiful Joe Pye Weed has been moved to much roomier space. New poinator plants have been added.  So exciting to see the gardens looking beautiful again!  The first rose buds are here!  Waiting for the first Monarch to arrive! 
Roses and Monarchs
Chemical Free Gardening
Yes, it's a Rose Blog, so why the picture of an emerging Monarch heading this month's blog? (Watch video at end of blog…Incredible!) In 2020 I became aware of the serious decline in pollinators including the Monarch Butterfly sharing my research in this blog.  I hope you'll read it & get inspired too. Hard to grasp that 75% of food we eat relies on pollinators!
https://www.keepbabeautiful.org/growing-roses-without-chemicals/
https://www.keepbabeautiful.org/the-new-gardens/
The past 2 years have been so amazing.  Going chemical free, planting own-root roses, milkweed & lots of pollinator & companion plants. My earlier garden of roses only has changed into an amazing mixture of colors & shapes.
The companion plants basically eliminated aphids and have added great variety to my rose garden.  Milkweed brought hundreds of Monarch caterpillars & butterflies.  Dill, fennel, parsley and rue were full of beautiful swallowtail caterpillars.  Loads of honey bees and other pollinators…even the lightening bugs are back!  Last year's Earth-Kind roses: Belinda's Dream & Marie Daly lived up to their name…lots of blossoms, very little black spot and no diseases.  So successful, I added another Earth Kind, Belinda's Blush!
Pictured:  Belinda's Dream & Blue Porter Weed, Marie Daly & Belinda's Blush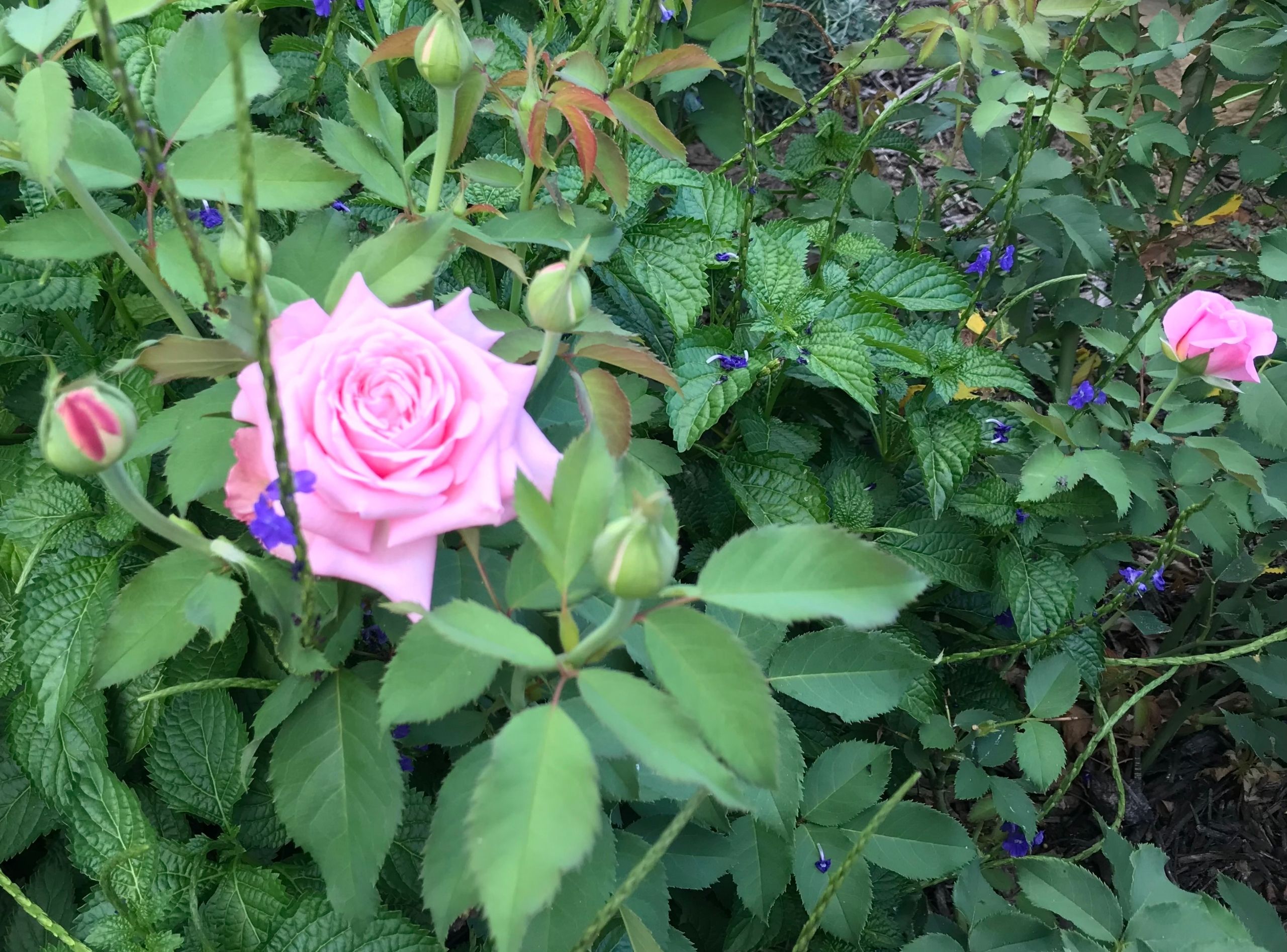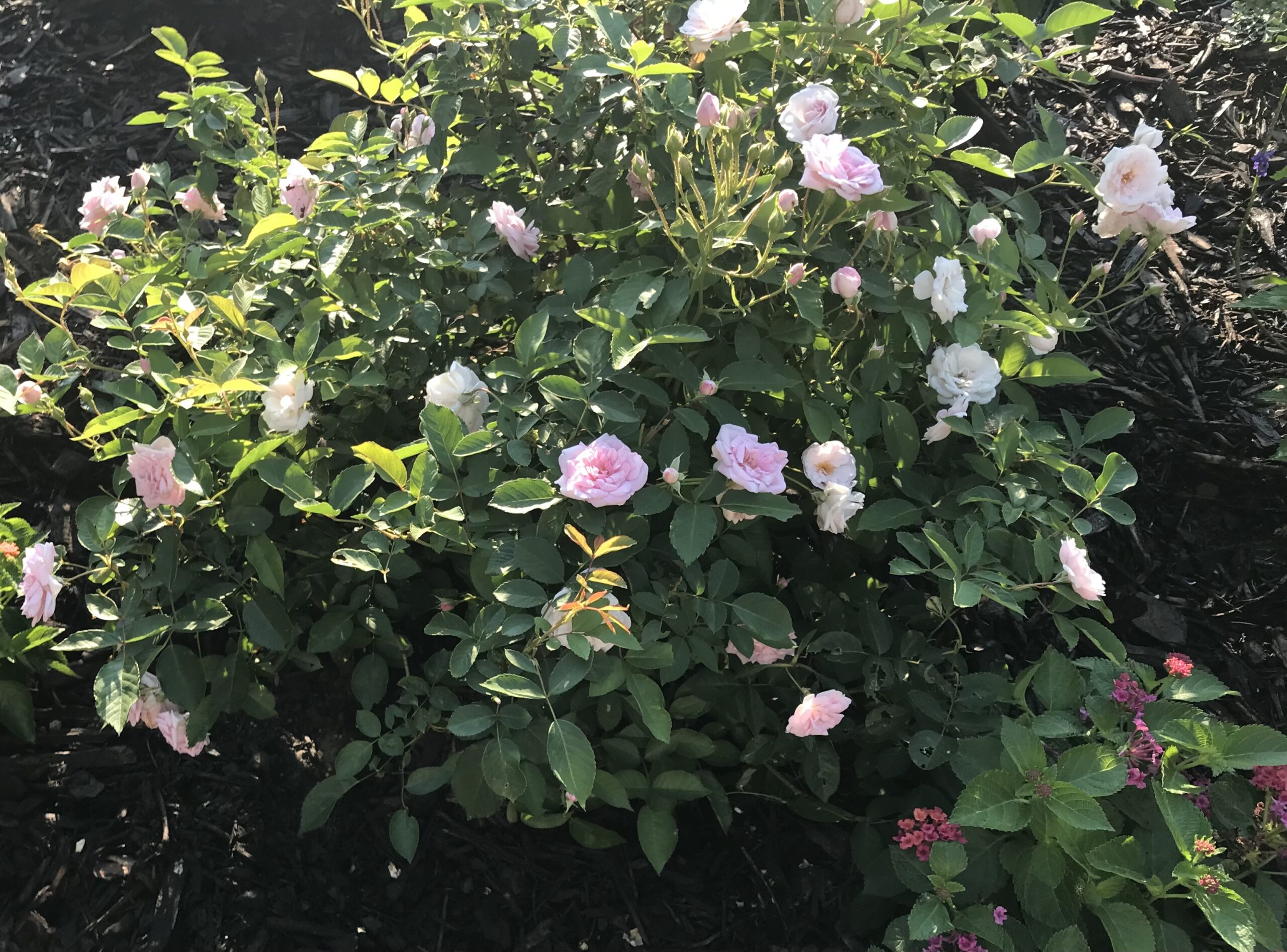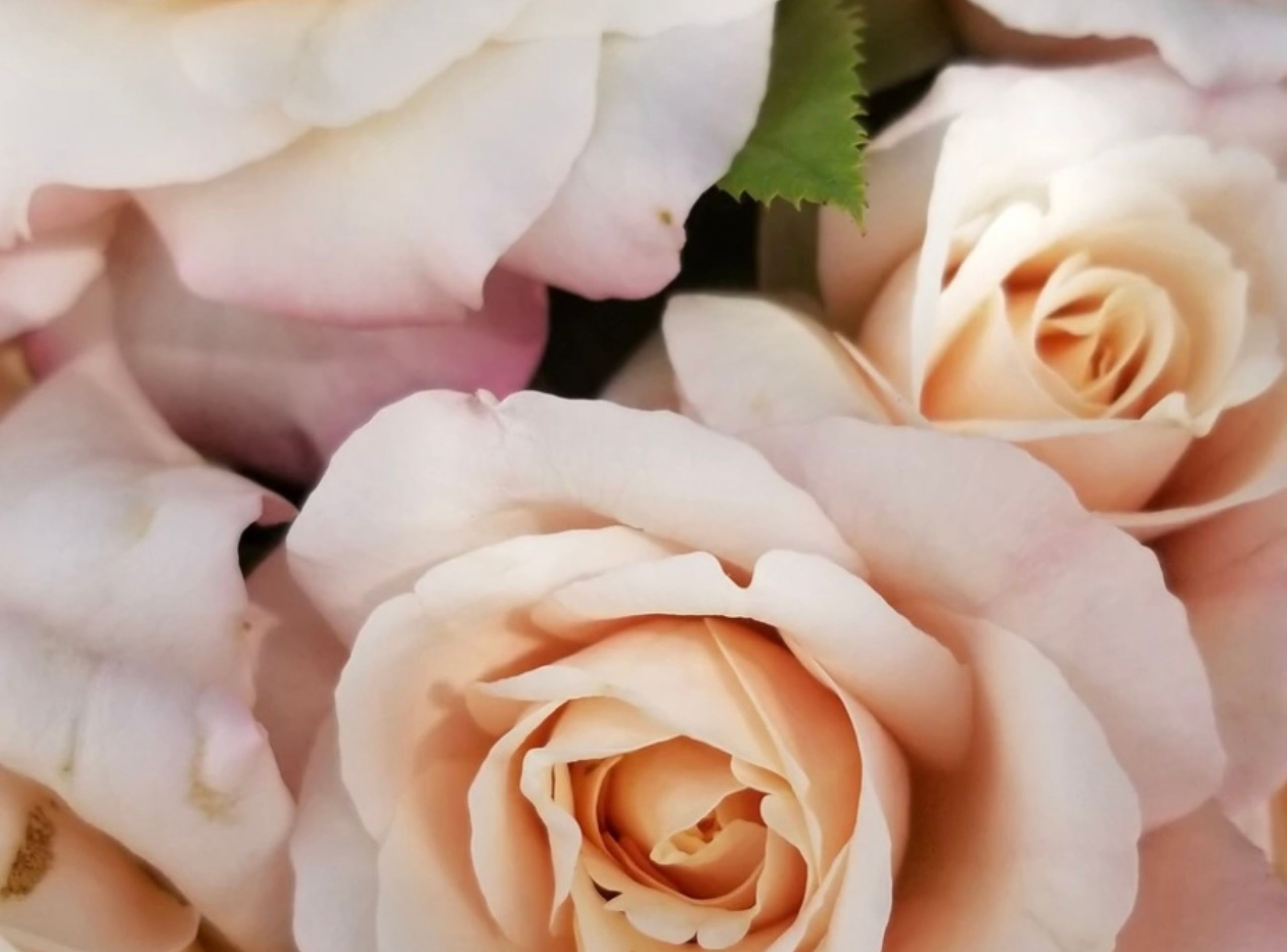 The Antique Rose Emporium
This year I'm planting old roses from The Antique Rose Emporium in Brenham, Texas.  I've met owner, Mike Shoup twice & am fascinated by his Rose Rustlers. This group searches for roses growing in old cemeteries and abandoned homes, surviving without care in desolate surroundings.  Cuttings from these roses became the foundation of The Antique Rose Emporium.
https://antiqueroseemporium.com/pages/our-story            
Quote from Our Story: "Until the discovery of old garden roses, we believed the prevailing bias that roses were hard to grow, fussy, needed to be sprayed, needed to be pruned in a certain way and were short lived.  Antique roses, we have since discovered, have changed that bias and made us lifelong advocates of easy care roses. We truly believe they are the ultimate garden plant."
Three of my new roses date back to the 1800s:
Marchesa's Boccella, Baronne Prevost, Souvenir De La Malmaison. Puerto Rico's date is unknown but how could you not buy something that could create a vase of roses like this?? Can't wait to see how they perform.
Pictured:  Antique Rose Emporium, Marchesa's Bocella & Puerto Rico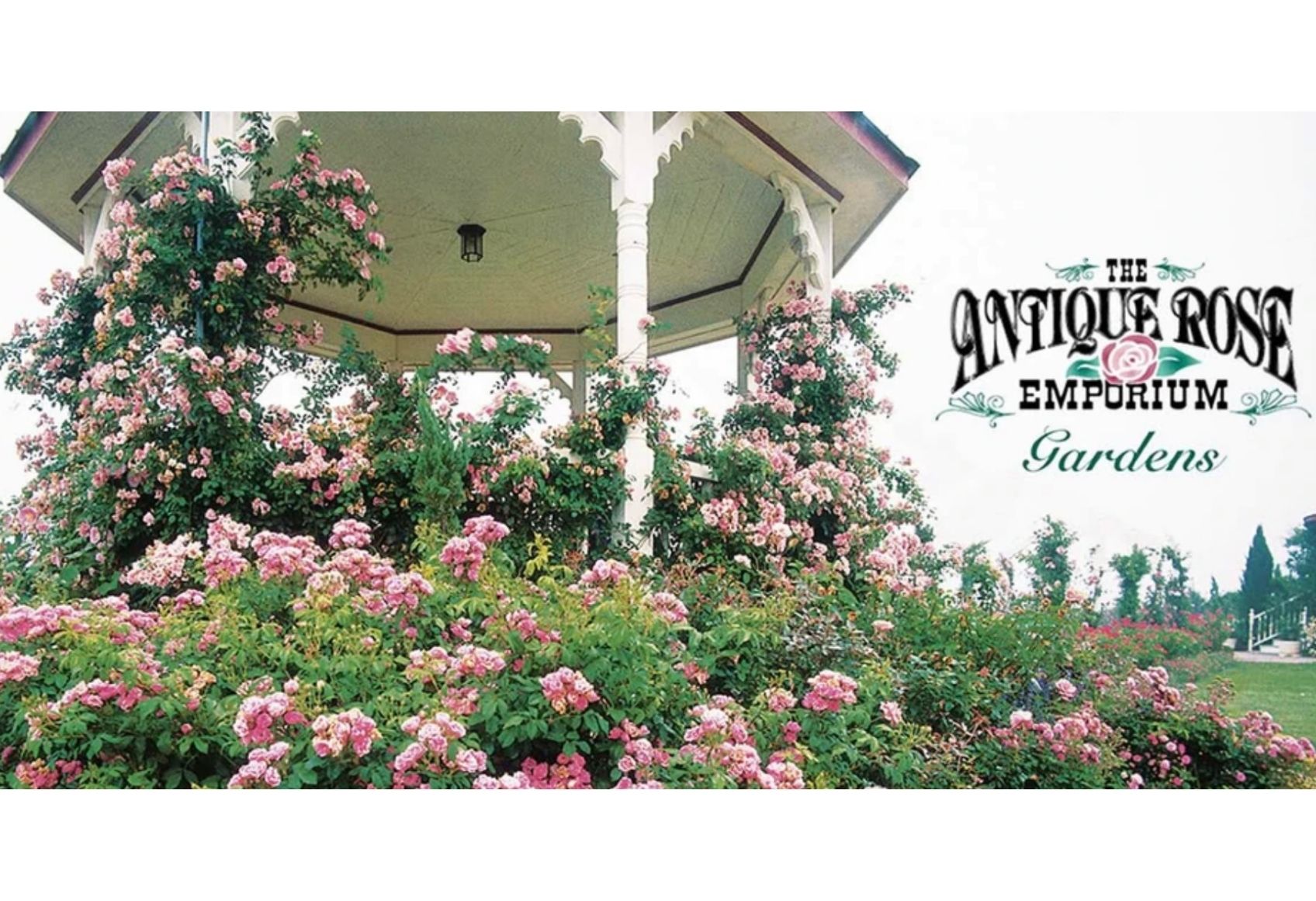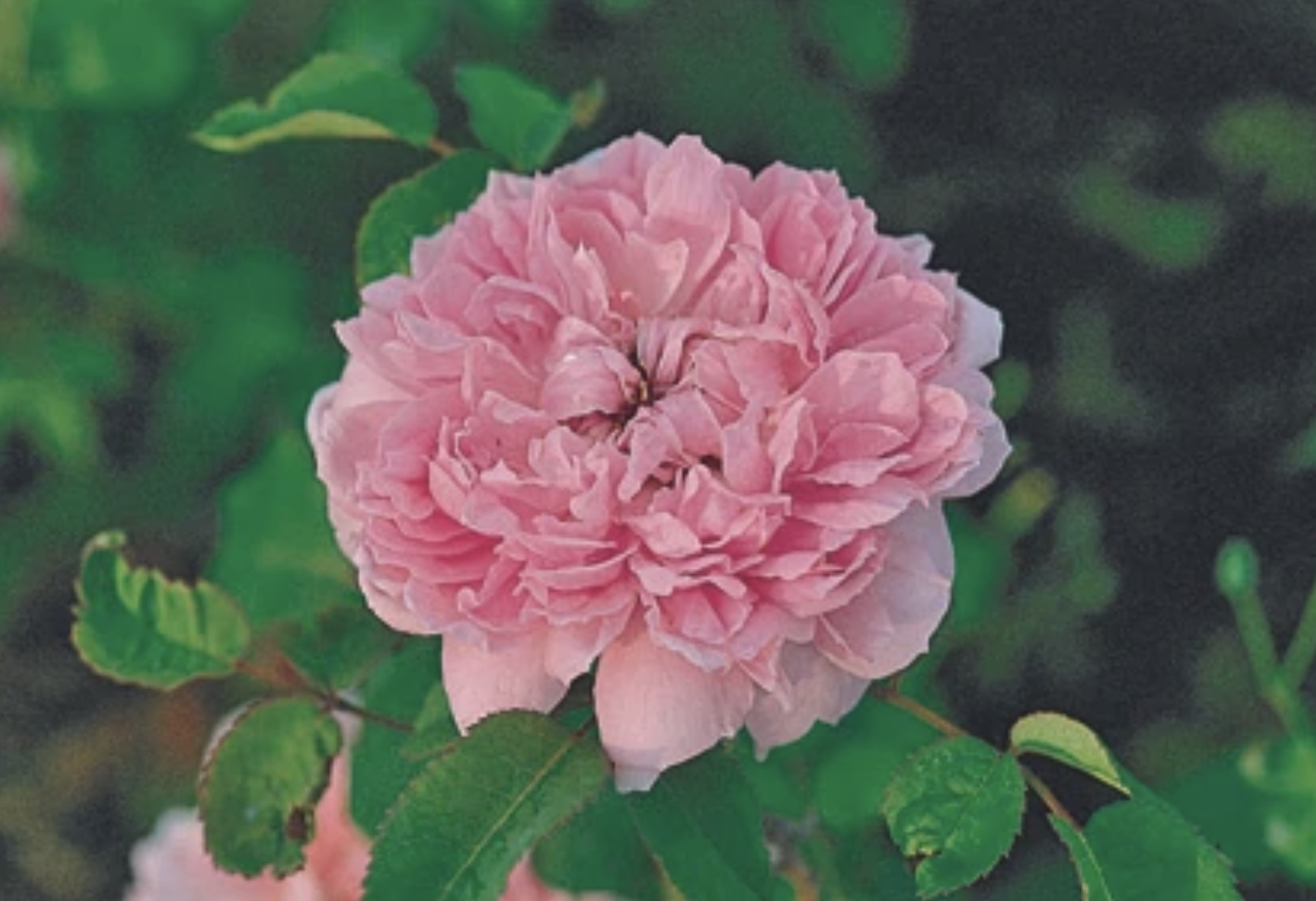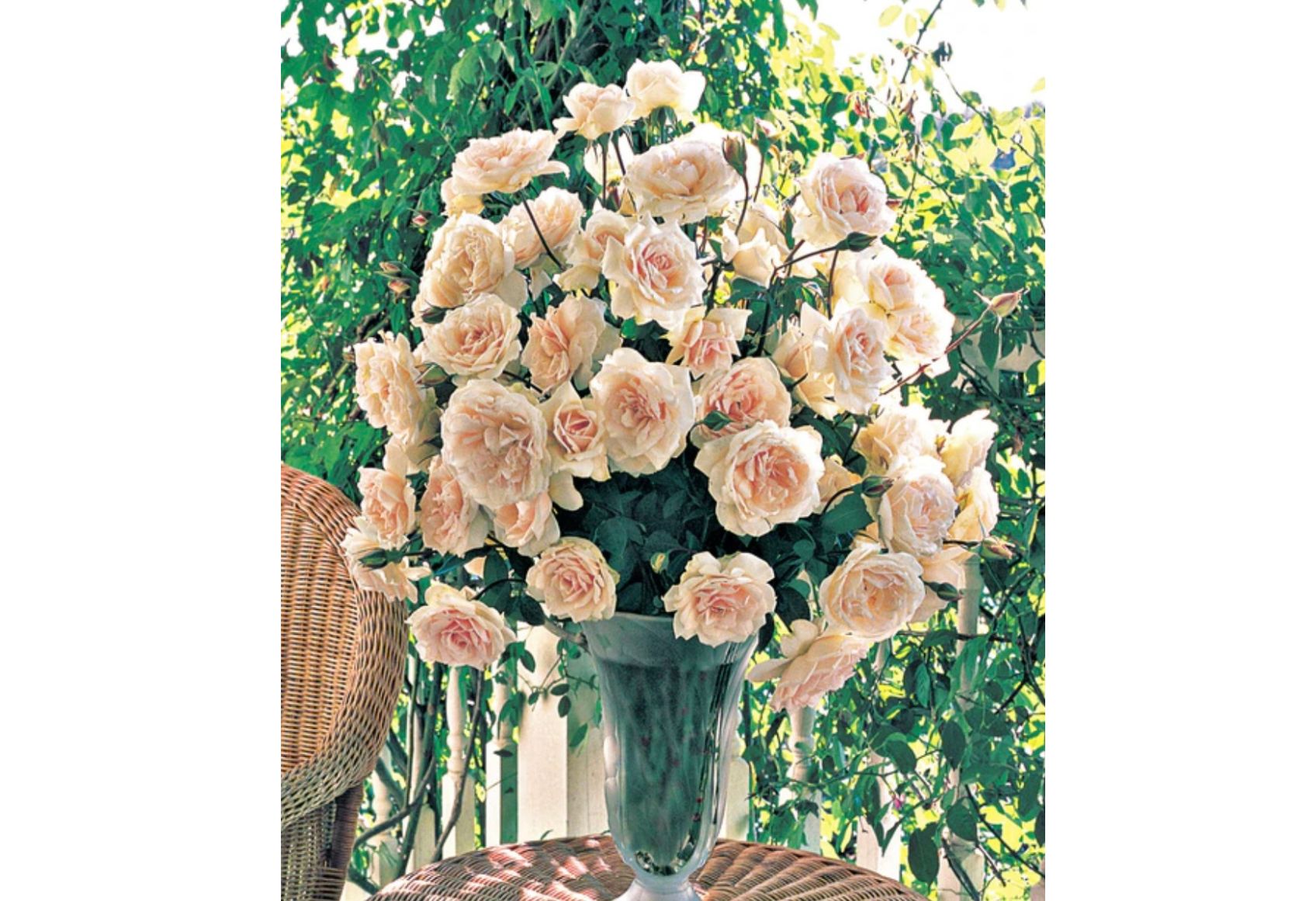 Companion & Pollinator Plants
My Master Gardeners plants arrived.  More milkweed, swamp & Butterfly  (Mama Monarchs like variety.)  Replacing annuals: the Porter Weed which was so popular with the butterflies & other pollinators Salvia & Lantana.  New companion/pollinator plants:  Agastache, Beardtongue and Lavender. 
Thinking of Adding A Monarch Garden?
The monarchs are still in decline and  discussed as possible addition to the endangered list.  So simple to help these beautiful creatures and all the other pollinators.
Great info on creating a pollinator/monarch garden at  https://www.monarchwatch.org/waystations/
My garden is now a certified Monarch Waystation.  Yay!!  It's easy to apply at their site.
Registration alone is $16;  Registration + sign is $33.
The milkweed has brought 100s of Monarch butterflies.  Their chrysalis have lined the ledge of both sides of our fence & the siding of our home.  So amazing to see them emerge & fill the  garden with beauty.
Pictured:  Monarch Caterpillar on milkweed, Chrysalisis on our fence ledge, Emerging Monarchs & Monarch sign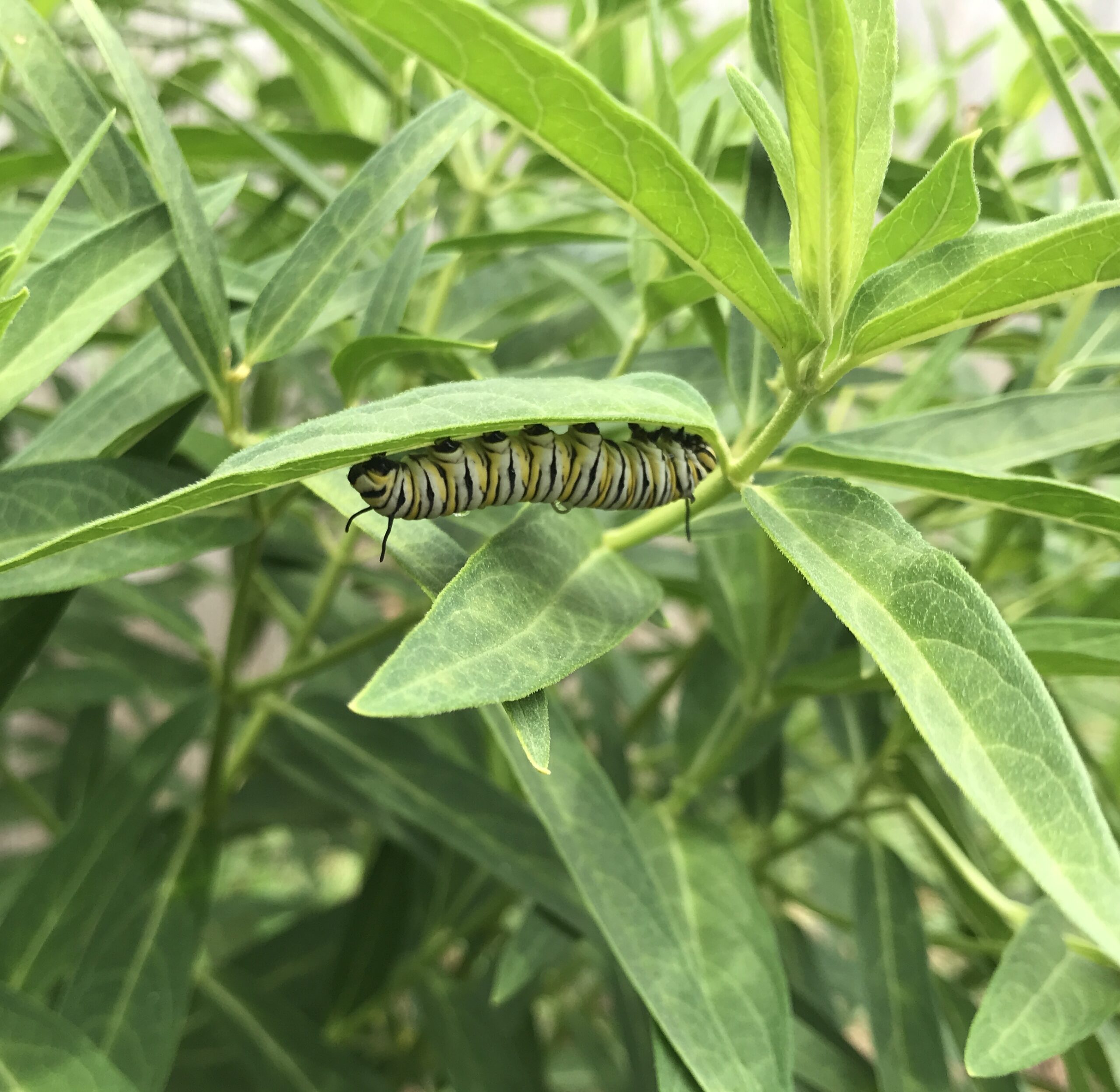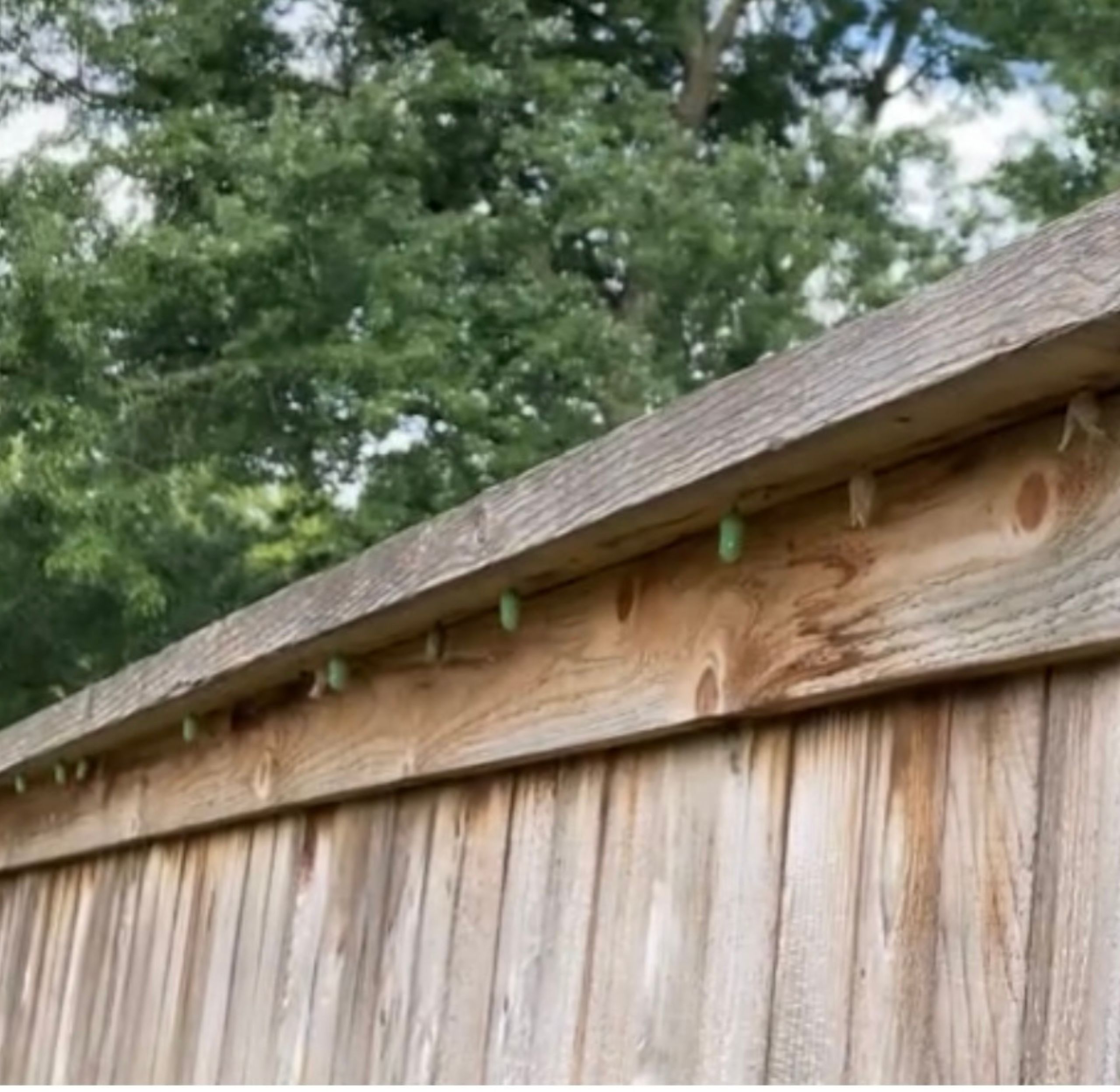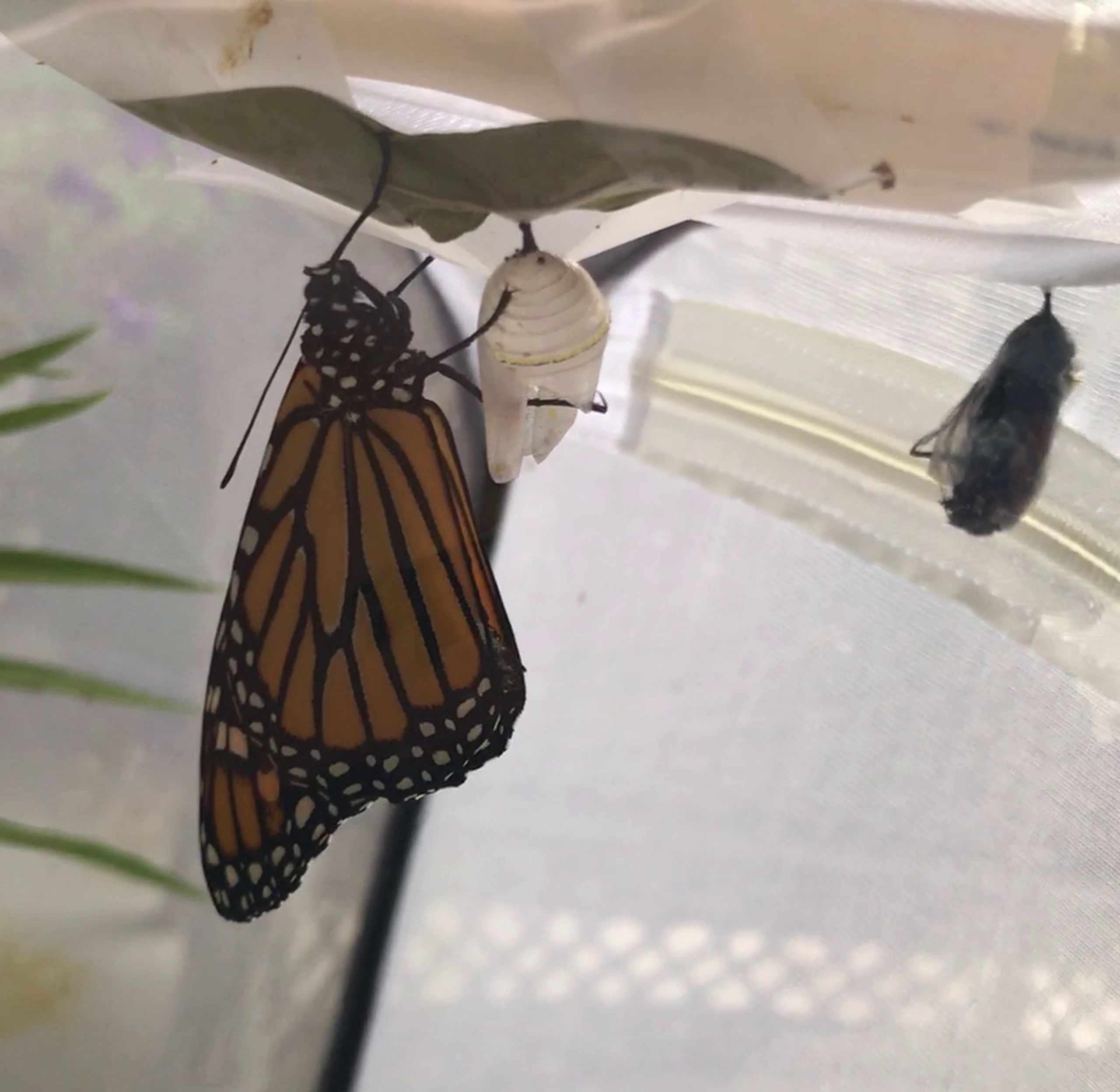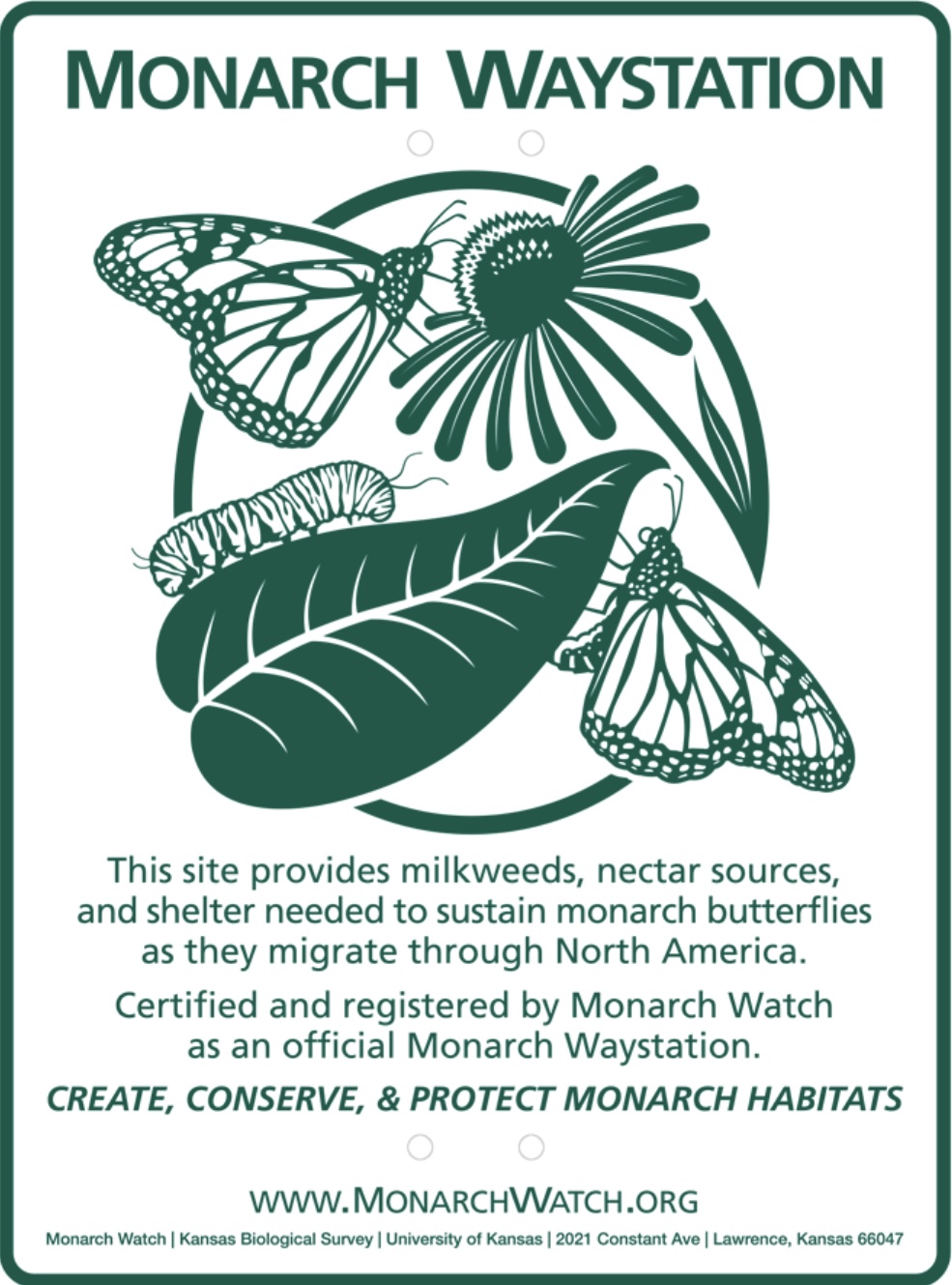 Red salvia attracts  a huge number of beneficial insects, helps to prevent mildew and blackspot on roses
Coreopsis & Cone flowers for aphids
Yellow yarrow  attracts lady bugs,
Parsley repells rose beetles and feeds swallowtail butterfly caterpillars.
Garlic chives: Repells Japanese beetles & is said to increase fragrance of roses
Lavender: Pollinators love it because it has both nectar & pollen & helps prevent aphids on roses
Fennel, dill, parsley & rue:  Food source for swallowtail
Joe Pye Weed, Blue Basil & Porter weed:  Butterflies & bees love these
Agastache: Pollinators
Beardtongue: Pollinators
Lantana: Attract butterflies, bees & humming birds
Video of my first emerging Monarchs.  How is this even possible??  Touches my heart every time I watch it!
Want to Join in this amazing adventure?
Do you want to join us in growing roses without chemicals, creating your own pollinator/monarch garden and help to bring back a healthy habitat for our pollinators? 
Submit a comment below this blog for more information.
-Bev