Keep Broken Arrow Beautiful depends on our social media friends and word-of- mouth to help spread the word about our programs and events throughout the year. Like Us, Follow Us and Share our posts on Facebook at Keep Broken Arrow Beautiful; visit us on Instagram at KeepBABeautiful; and keep up with us on Twitter at @keepbabeautiful.
Don't forget to check out our Programs page for ongoing opportunities that help us keep Broken Arrow beautiful, including the annual Trash Bash, Adopt-A-Mile, Adopt-A- Corner, and more.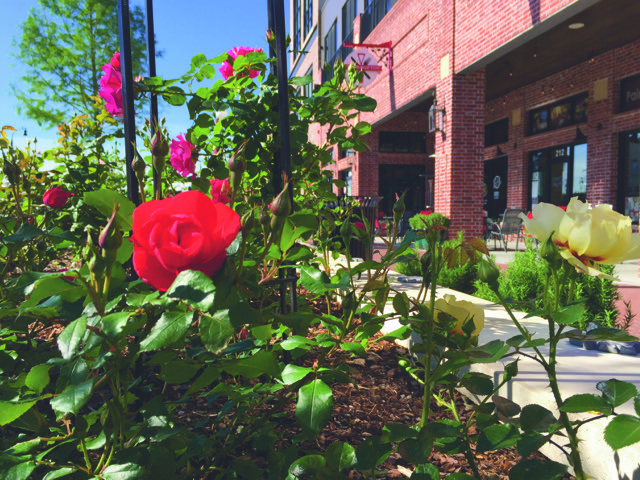 We owe so much to the many groups that created The Rose District: The City of Broken Arrow and `City Council, The Downtown Advisory Board, Economic Development Corp, the Broken Arrow Chamber of Commerce, Broken Arrow School District and the Broken Arrow business community.
Bring Back the Roses and Downtown Advisory Board
Both groups working at same time.
Early 2011, with TIF funding available, Downtown Advisory Board moves forward with revitalization planning. Bring Back the Roses Project begins
2012 Bring Back the Roses joins Keep Broken Arrow Beautiful and adds voice to naming of The Rose District. City Council choose the name Rose District
2013 Work begins on Rose District, BBTR plants 13 roses at Centennial Park, first roses in Rose District
2014 May 2014, Bring Back the Roses holds first Rose Festival and Rose Gala
Nov, 2014 First Roses in Streetscape planted
2015 Jill Norman and Beverly Forester, Chair BBTR, meet with Jim Nelson leading to the donation of $10,000 honoring his parents Jim and Peggy Nelson. This provided funds for the
read more