Keep Broken Arrow Beautiful depends on our social media friends and word-of- mouth to help spread the word about our programs and events throughout the year. Like Us, Follow Us and Share our posts on Facebook at Keep Broken Arrow Beautiful; visit us on Instagram at KeepBABeautiful; and keep up with us on Twitter at @keepbabeautiful.
Don't forget to check out our Programs page for ongoing opportunities that help us keep Broken Arrow beautiful, including the annual Trash Bash, Adopt-A-Mile, Adopt-A- Corner, and more.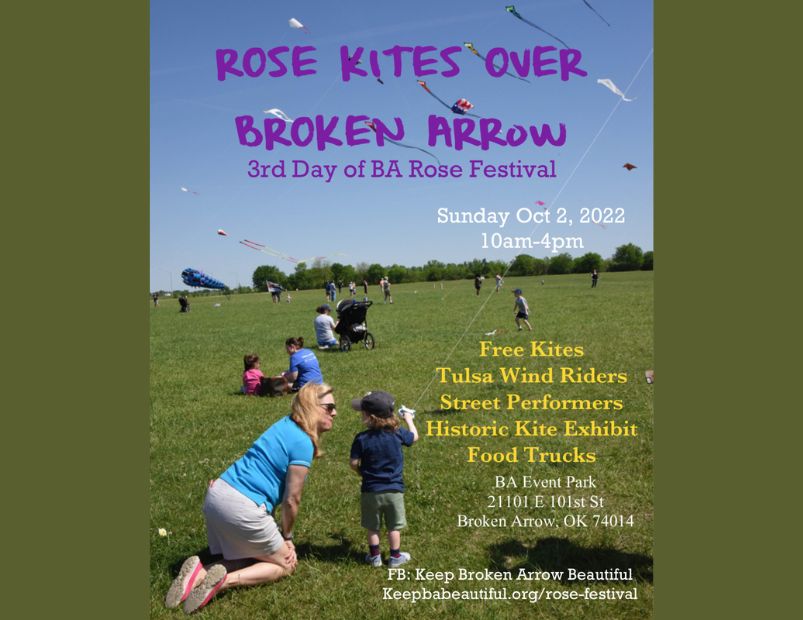 Check Out the Largest Kite Exhibit in the Southwest!!!The fun isn't over yet!  There is still another day of the Rose Festival left for you to enjoy.  Come join us at Rose Kites Over Broken Arrow today!  Pick up and decorate your free kite and fly them high in the sky...
read more