Keep Broken Arrow Beautiful depends on our social media friends and word-of- mouth to help spread the word about our programs and events throughout the year. Like Us, Follow Us and Share our posts on Facebook at Keep Broken Arrow Beautiful; visit us on Instagram at KeepBABeautiful; and keep up with us on Twitter at @keepbabeautiful.
Don't forget to check out our Programs page for ongoing opportunities that help us keep Broken Arrow beautiful, including the annual Trash Bash, Adopt-A-Mile, Adopt-A- Corner, and more.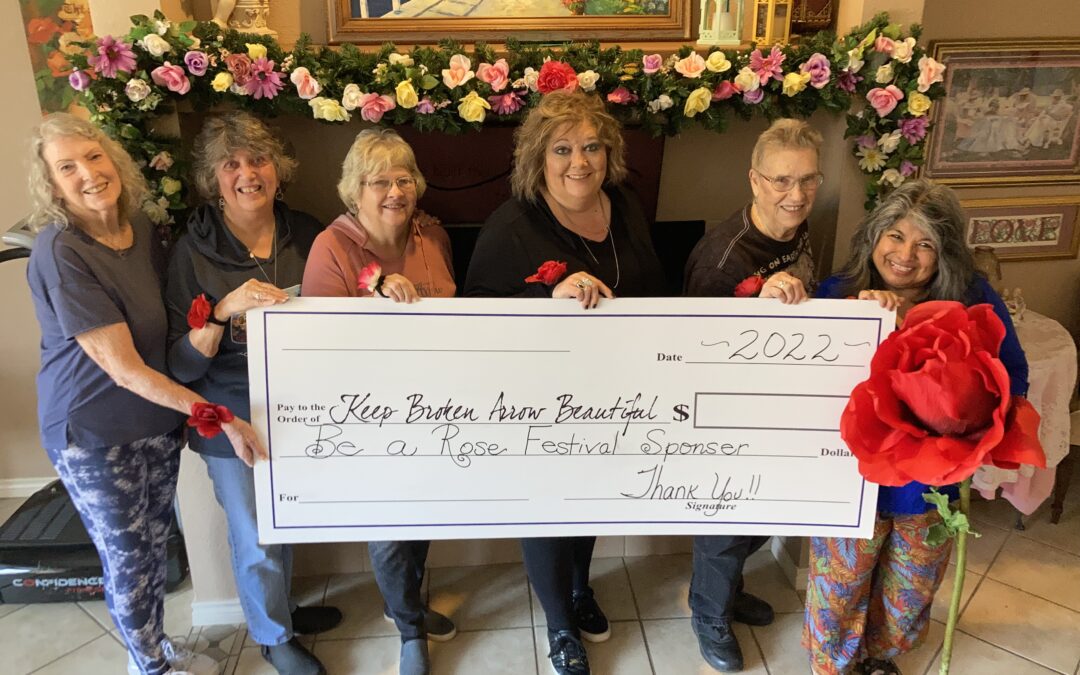 Become a 2022 Rose Festival Sponsor Today!The Rose Festival Sponsorship Committee is looking forward to partnering with you to bring the roses back to Broken Arrow.  We have been working hard and are excited to provide the opportunity to sponsor the 2022 Broken Arrow...
read more