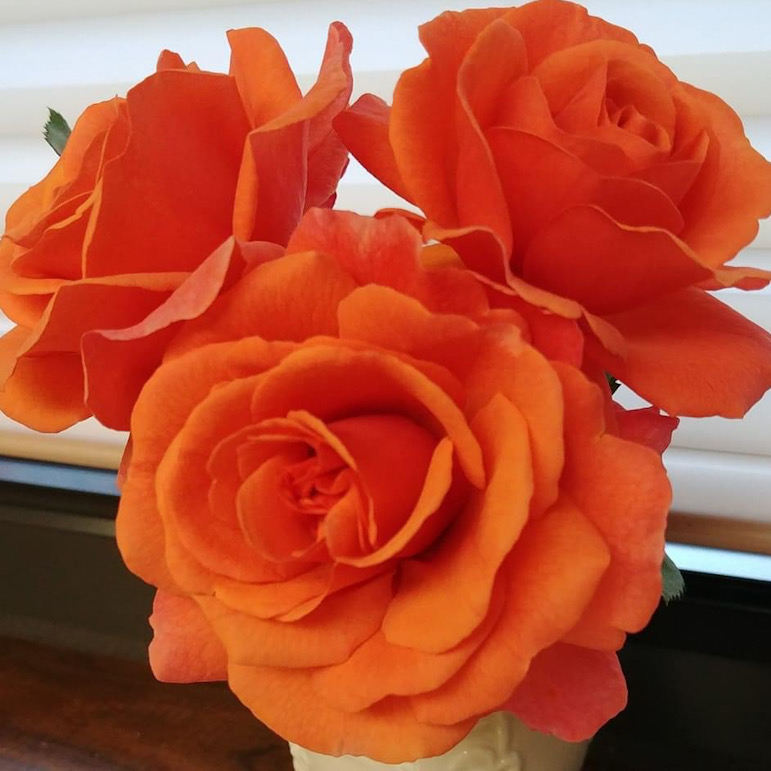 Virtual Rose Show A Grand Success
The sadness of our cancelled 2020 Rose Festival became a grand celebration of Broken Arrow's love for it's roses.  Congratulations to our two randomly drawn  winners … drum roll please … Pam Trindle (rose pictured on left above) and Shauna Nickle (on right)!  Each will receive a 2020 Rose Festival T-shirt.
The Rose Festival would have been this weekend Oct 9-11.  What perfect weather it would have been!  Thanks to everyone who shared their roses! So many beautiful entries!
Be watching for our next fun event…