Rose & Chalk Festival Oct 1-3
It's less than 2 weeks till the Broken Arrow Rose Festival/Chalk It Up Art Festival!!  Did I mention I'm Chair of the Rose Festival?  Must say my world is a series of meetings, fun projects & details.  Our Rose/Festival Committee is made up of the most hard working, faithful, creative people ever!  These dear friends and my garden bring such joy & peace at this incredibly busy time.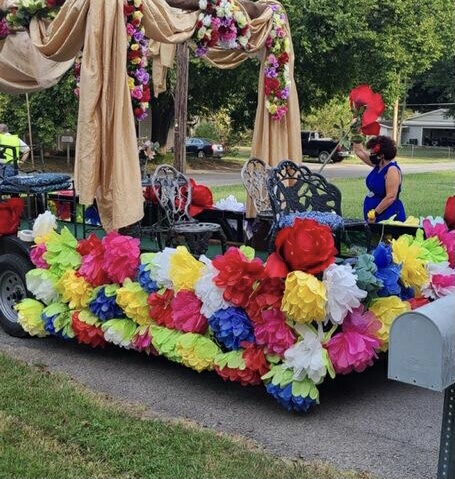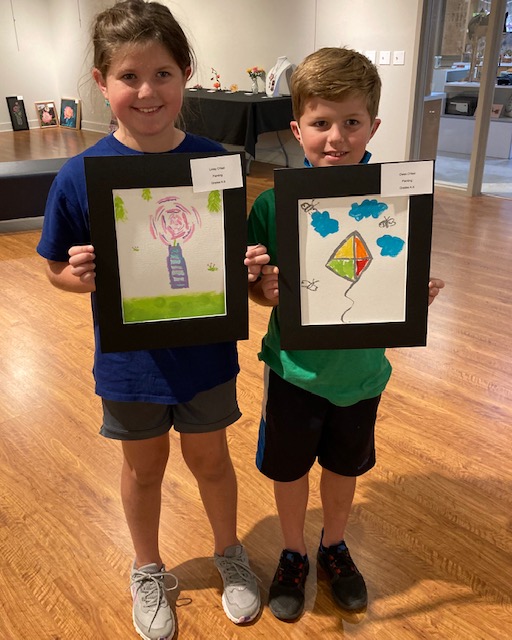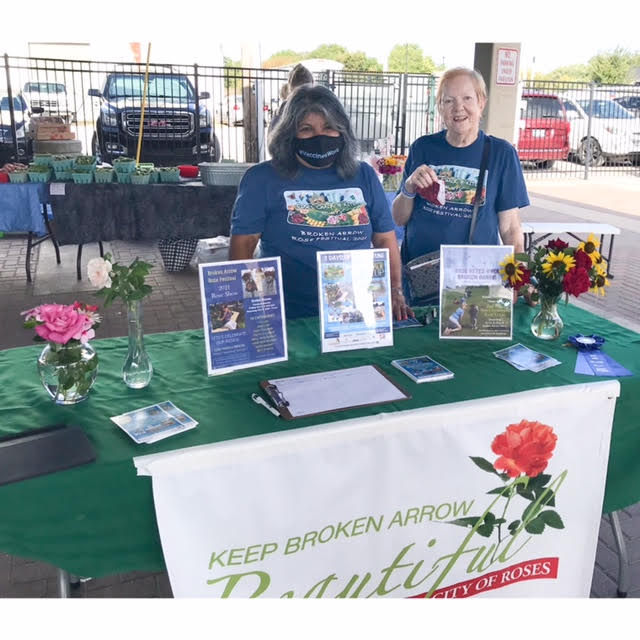 See info at keepbabeautiful.org/rose-festival-rose-show.  All you rose growers out there…we really need for you to enter the Rose Show.  Our goal is to pass the 1920s Rose Show record of 108 Single roses & 73 bouquets.  New category this year: Mixed bouquet.  You can mix your rose with other flowers & enter as mixed bouquet!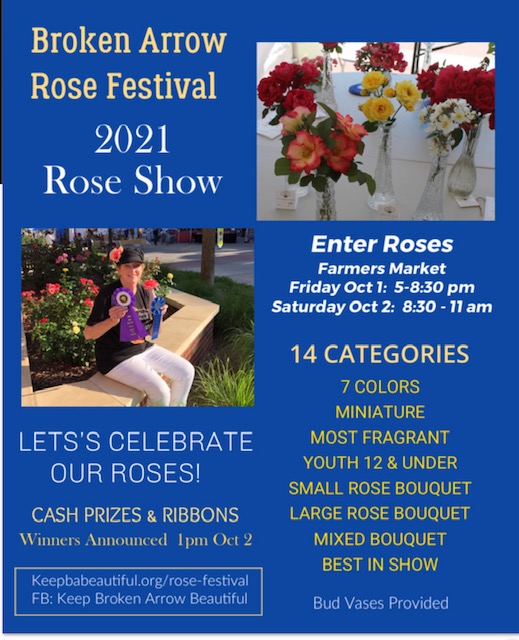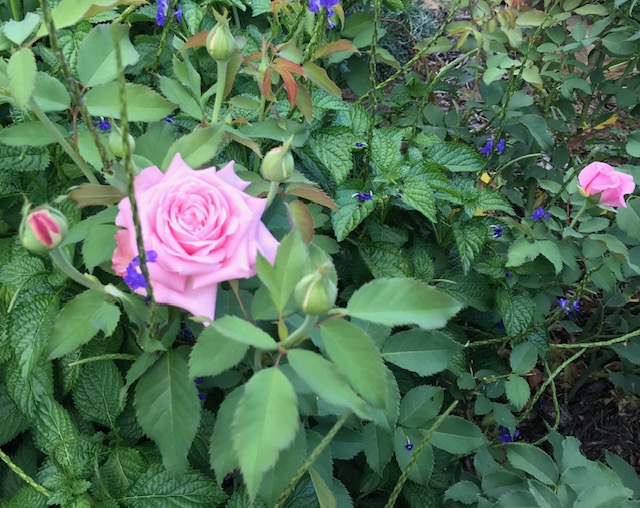 My roses are improving as they continue to fight back from the late freeze in May, the gopher and the Japanese beetles.  Looking forward to the cooler weather.
I added mycorrhizae to soil around roses to strengthen their roots.  Then perked them up with some Miracle Grow Bloom Booster & Fish Emulsion.  Now there's a smell you'll want to forget.  As predicted it's the own root, scrubs and earth kind roses that are the healthiest.

Kept seeing a black spot on damaged buds only to find this culprit!  Grrrr!!
It comes from a moth.  Hard to rationalize how I work so hard for the butterflies & not support this moth. Must let nature do its thing!  Found this article on bud worms on roses.  They recommend insecticides. I'm going with 'handpicking at dusk' but checking through day.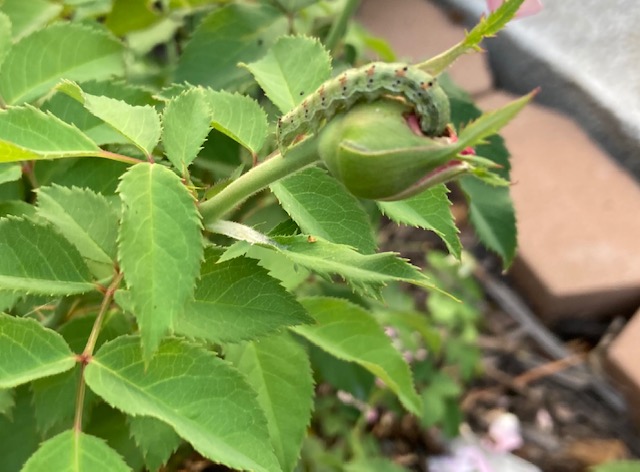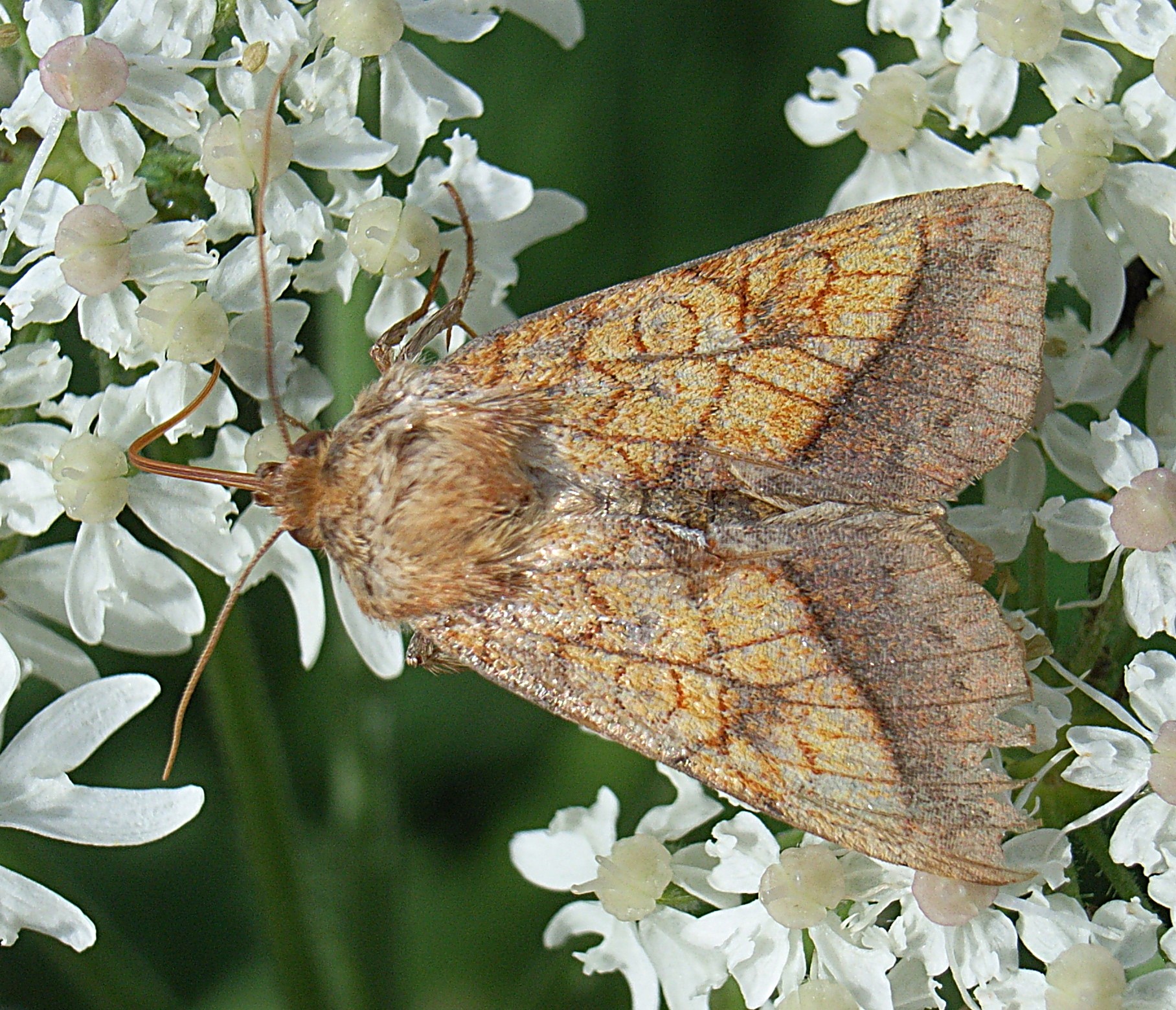 The pollinator garden, oh my!

The Mommy Monarchs came!  So many wee & full grown caterpillars I couldn't count them.  The small swamp milkweed I bought at the spring Master Gardener Sale have grown to the height to 5 feet with  lovely pink flowers.  The Tuberosa with its orange flowers & white Cinderella, all full of leaves and are sustaining these very hungry cats.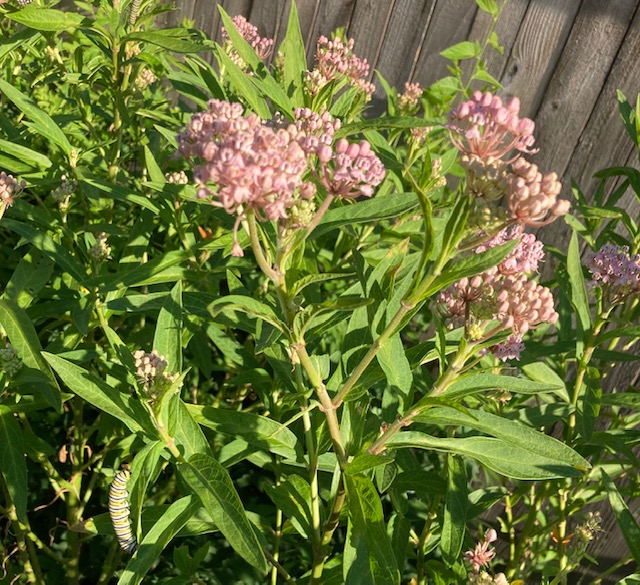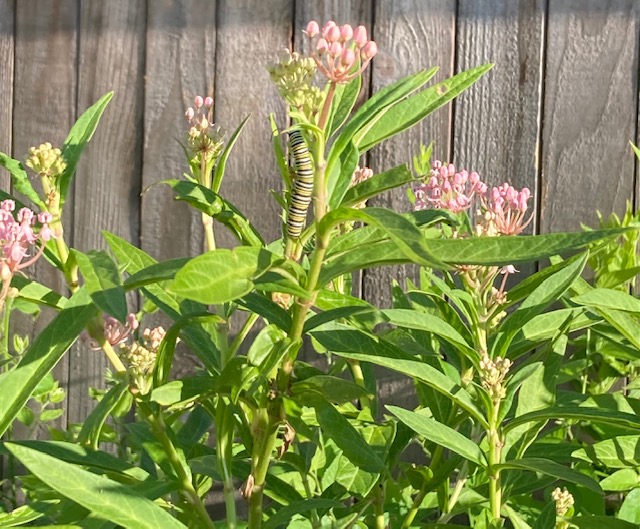 Remember how I moved all the milkweed to the 6 foot fence, wondering where they would crawl away to form the chrysalis?  Sooo amazing they choose to climb the fence & use the bottoms of the ledge. Yes, we could watch them climbing the fence!   At one moment  there were total of 50 green chrysalis on both sides of fence, and on the siding and eaves of the  house. Even more empty chrysalises where the monarchs have emerged!  Every time I'm in the garden there are Monarchs flying around.
The swallowtails are here in mass too.  Their caterpillars munched away on dill, rue, parsley and fennel.  Love the caterpillar's yellow polka dots.
Pictured:  Swallowtail caterpillar on parsley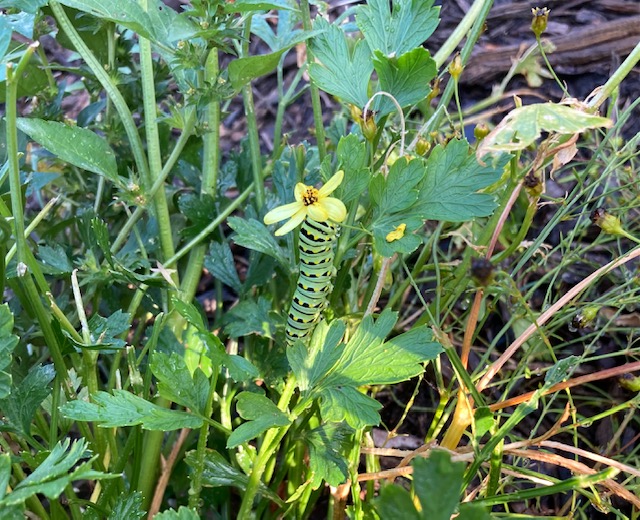 The small 6" plants have grown to wondrous size!  The purple basil, Joe Pye Weed and Porter Weed are all 4-4 ½  ft in diameter and favorites of the Butterflies, honey bees & bumble bees.
Monarchs, Swallowtails, pollinators… I can't begin to express how inspiring and captivating this is. 
Pictured:  Purple Basil  & Joe Pye Weed & Monarch on Blue Porter Weed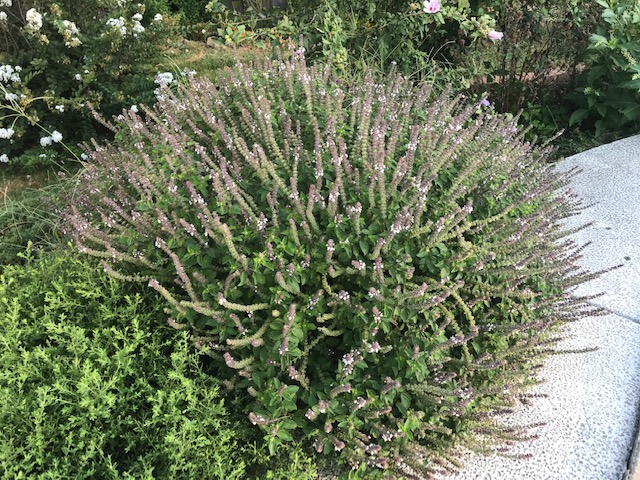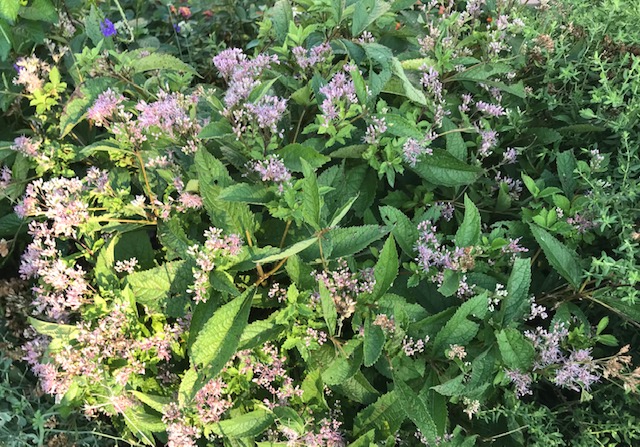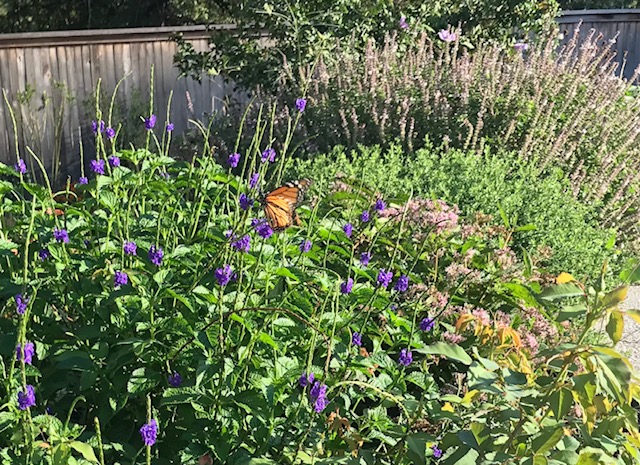 Rose Festival/Chalk It Up

Plan to follow us and share all the information about The Rose Festival and Chalk It Up Art Festival.  Oct 1-3.  It's going to be an amazing weekend!  Facebook:  Keep Broken Arrow Beautiful. 
Instagram: barosefest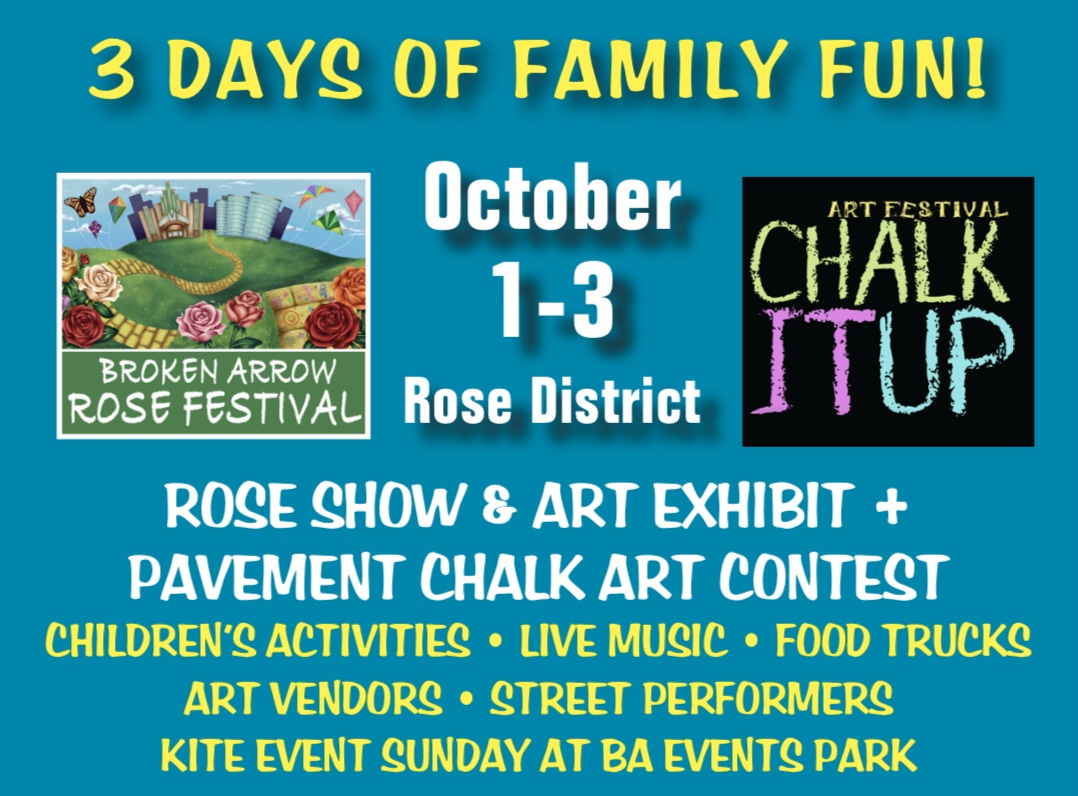 See you at the Rose Festival & Chalk It Up Art Festival      Bev