Pruning after a Hard Freeze
Oklahoma was hit with hard, extended freeze temperatures this year.  Pictured above, you can see my roses have considerable damage.  Note the healthy green part of cane versus the darkened damaged area.  I asked my friend Karen Barrett to come and assess the damage.  Karen is the past owner of Roses Inc Green Country.   She designed and planted the original roses in the Rose District.  See earlier Rose Blog:  Keepbabeautiful.org/creating-the-rose-district. Picture: Karen and her chief helpers, sons Patrick and Jackson.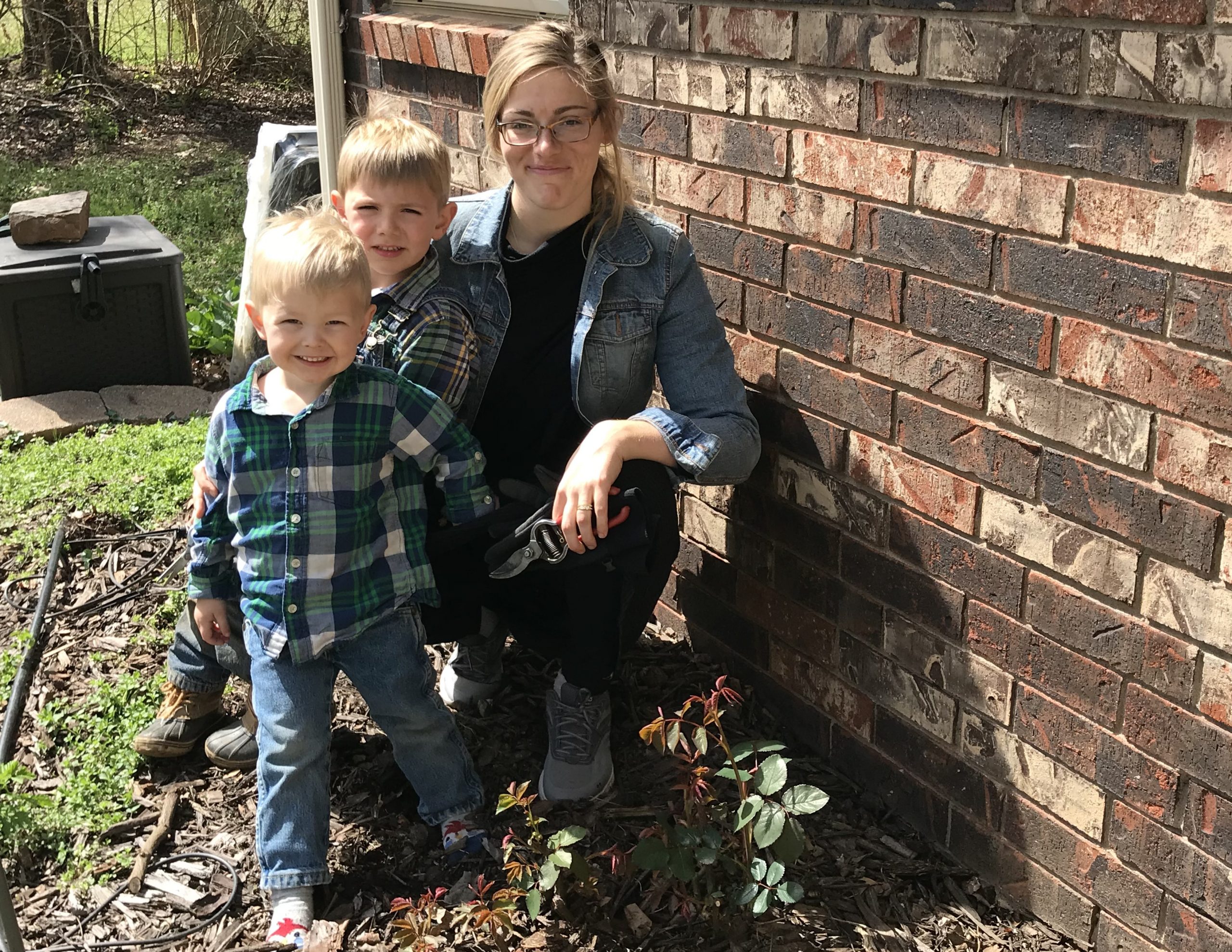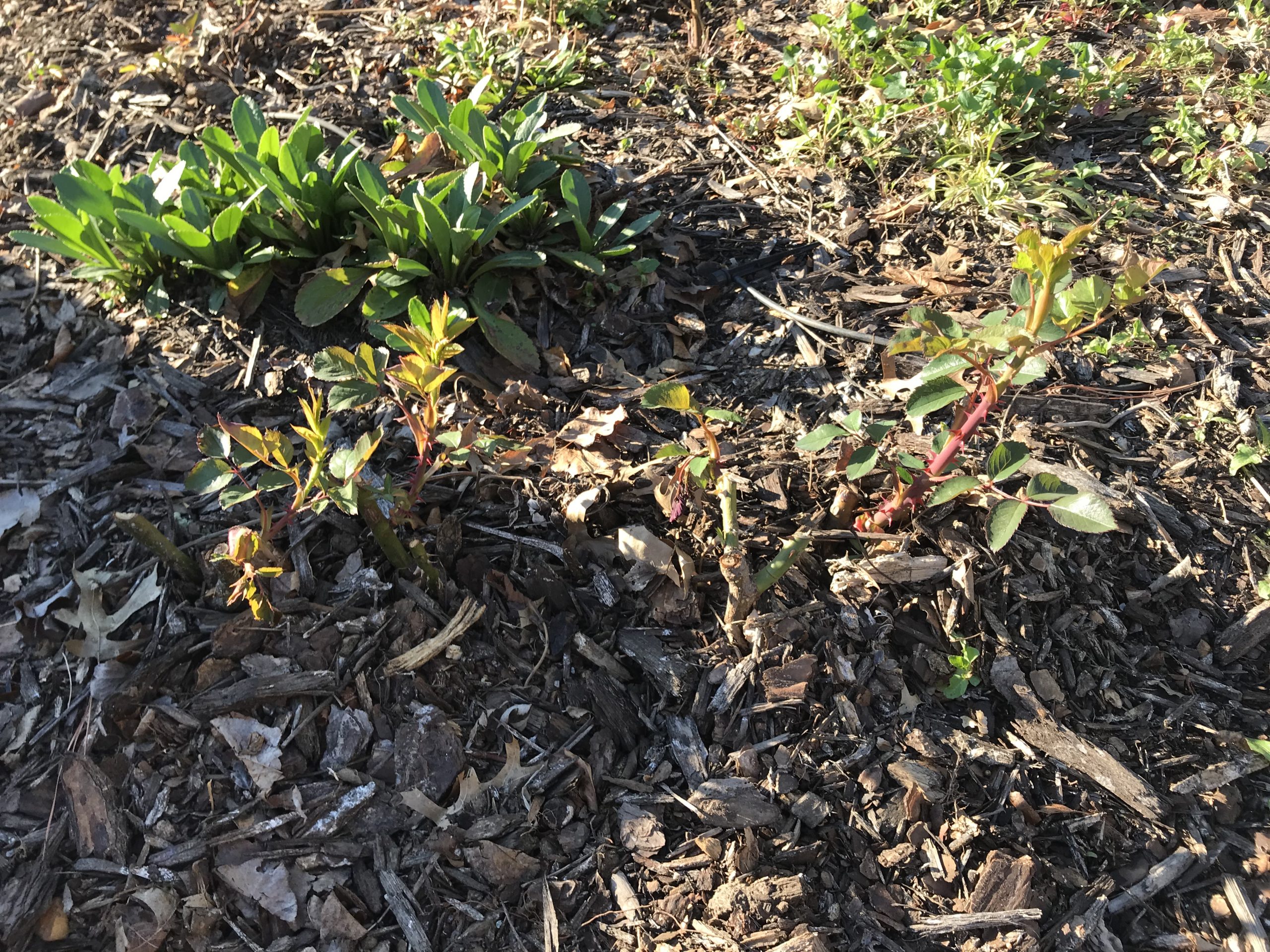 Karen removed all the dead material.  This meant pruning to the green part of cane with healthy moist center.  For some that meant pruning to 3 or 4".  Karen says,  not to worry.  "When we prune off top growth it allows the energy from nutrients to go toward new cane growth that will be healthier, hardier and give better blossoms. Think about when the plant will leaf out and eventually bloom.  We want to aim for symmetry and air flow. New canes need room to grow, it's important to hollow out the center.  Pruning is kind of like cleaning up a very messy room, bringing order to chaos.   Most important. Don't forget the 4 Ds: Remove anything Dead, Damaged, Diseased or Dinky."
Adding Nutrients
As you know from the last blog, I had the rose garden soil tested at the Tulsa OSU Extension Office.   The report shows that soil is low on Nitrogen and Potassium.  I contacted Brenda Johnson for advice on organic products to use.  Brenda has been a long time member and leader of the American Rose Society and the Tulsa Rose Society.  I can't say enough about this sweet, informative friend.   Her choice is Rose-tone.
Pictured below are Brenda & husband Dr. Don Johnson,  First Place Winners in Arrangement Category at our first Rose Festival Rose Show in 2014.  Their rose garden which has included 500 roses!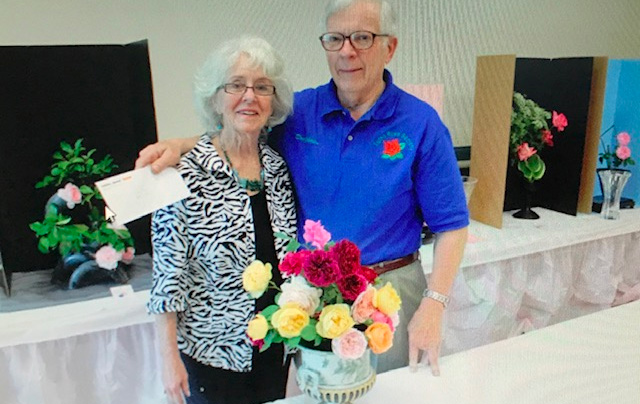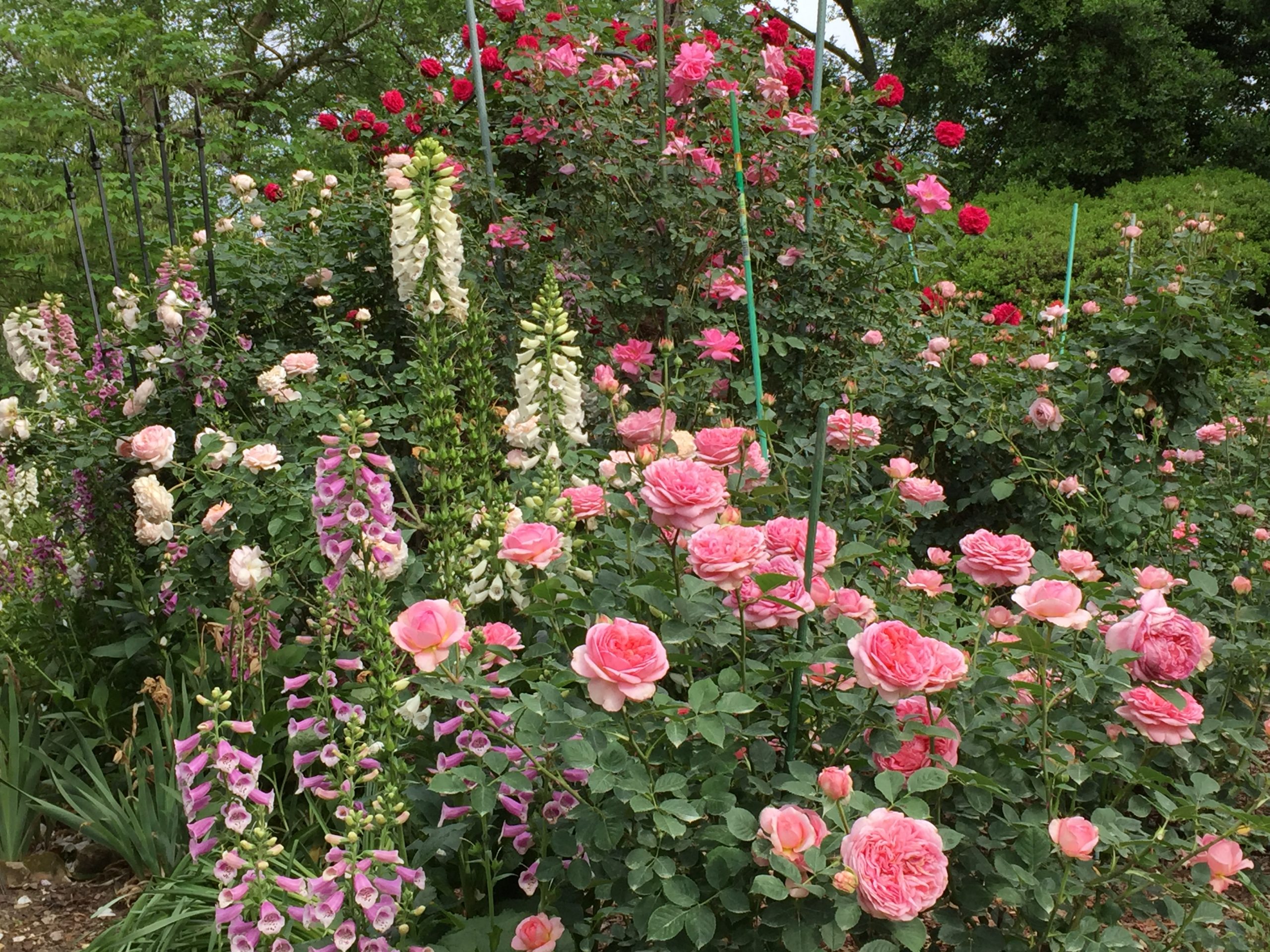 Rose-tone is an organic, 4-3-2 slow release fertilizer.  My  soil test showed my garden to be low in Nitrogen (Urea)  and potassium (Potash) so these were added to the Rose-tone.   It's important to use only recommended amount of these nutrients.  Too much nitrogen can burn your rose.  Too much potassium can effect the way the soil absorbs other nutrients. So follow directions on product.  Nutrients were mixed into soil with trowel.  Be sure to water your rose well before feeding and again after feeding.
Pictured below:  Test result, Nutrients and Fireworks Rose with nutrients Rose-tone (gray) Urea (white) and Potash (rusty red).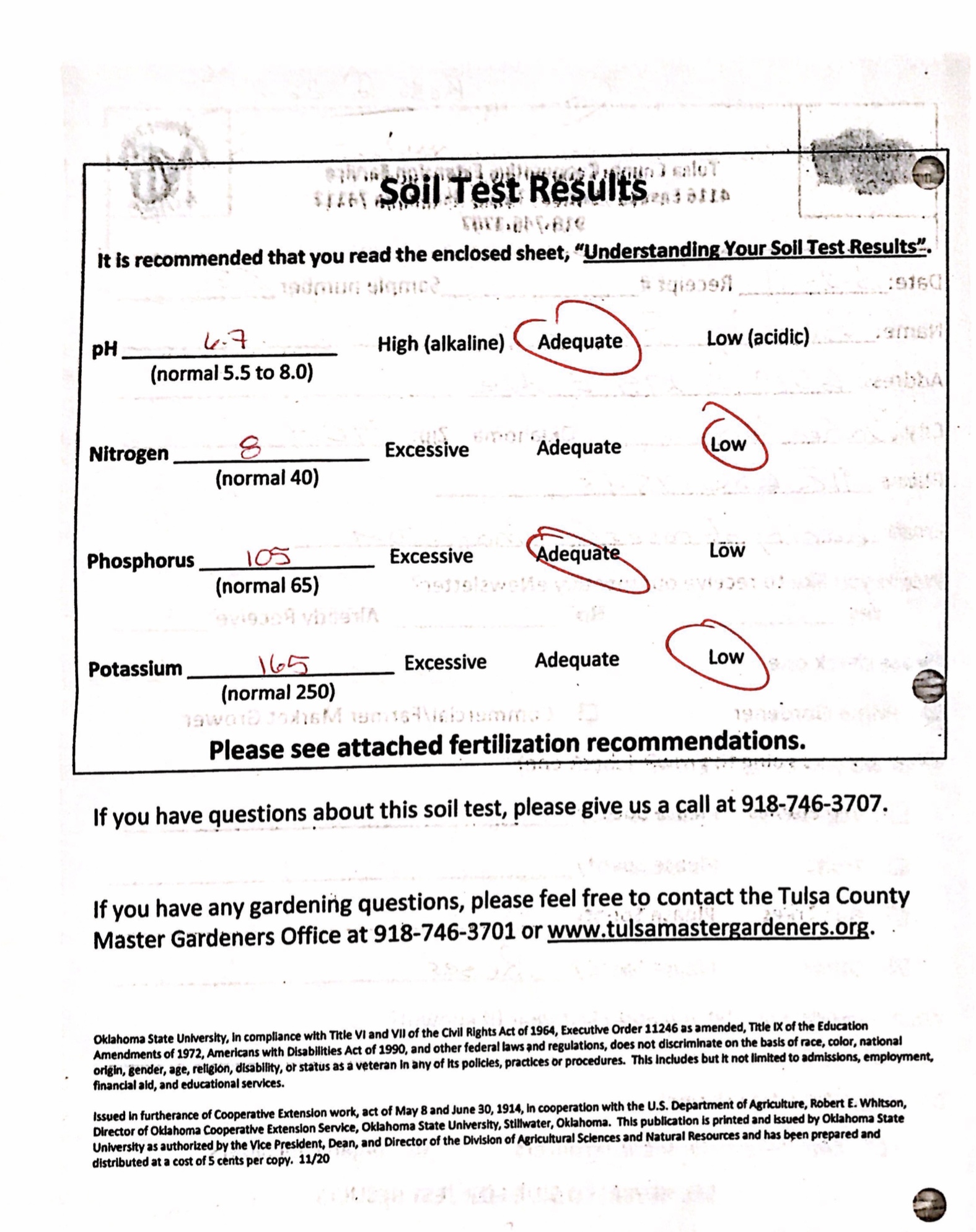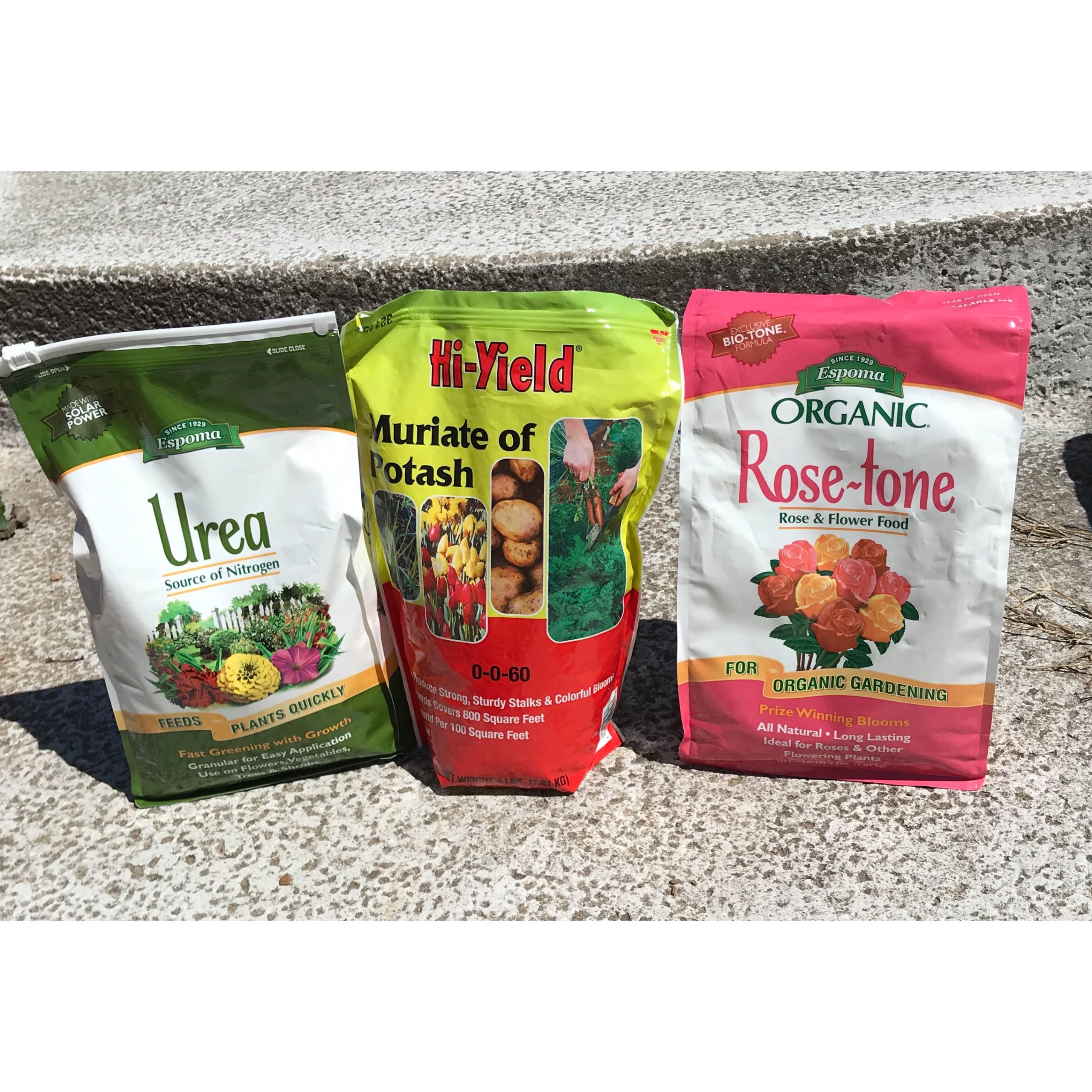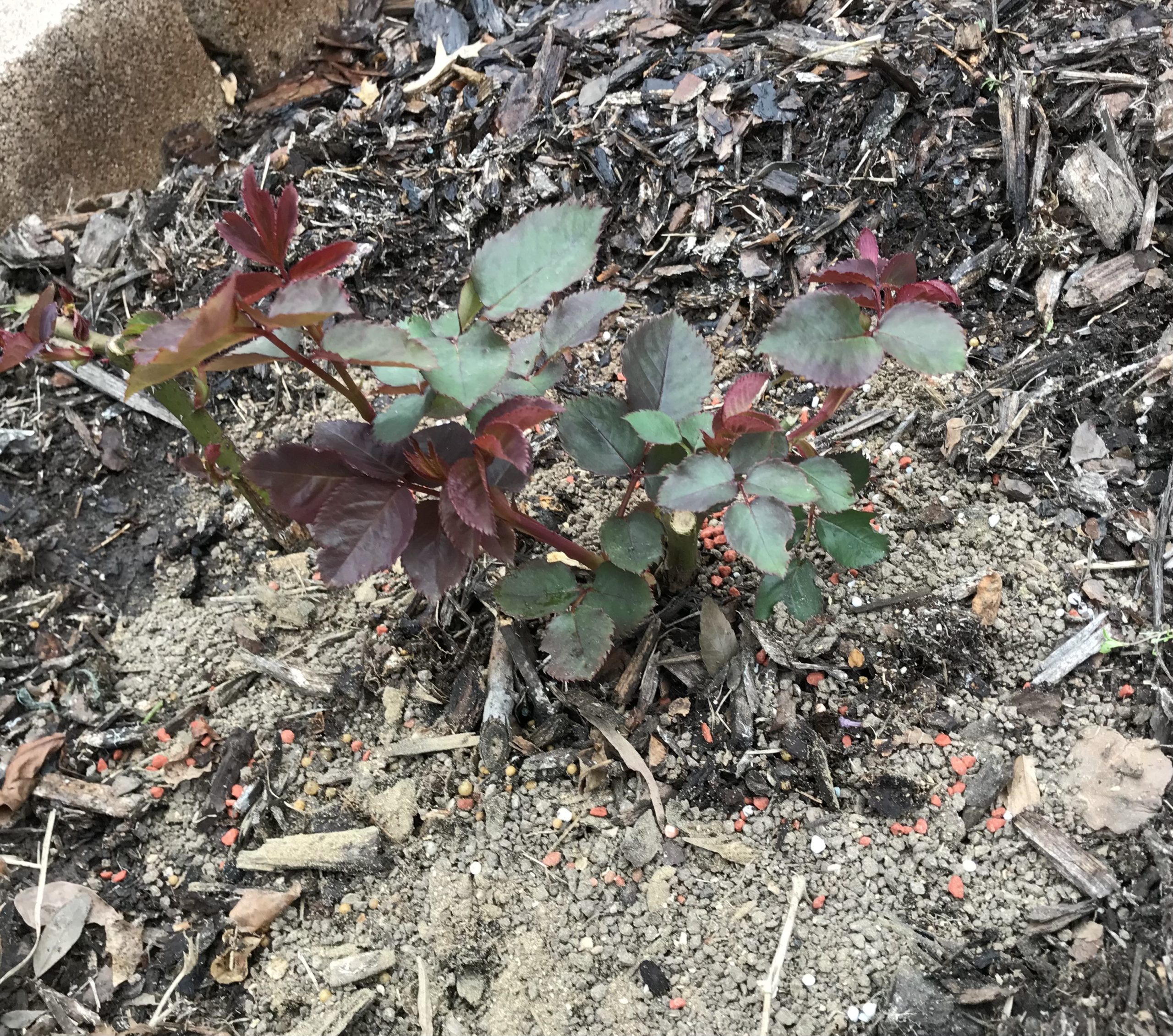 Future Feeding Schedule
A healthy plant is best prepared to fight off disease and pests.  Choosing a feeding schedule is important.  I've had long time problem remembering to fertilize at correct time.  So I just set my phone calendar for 1 month.  Yes even did a 1 day alert!   I'm still researching best organic way to feed the roses, finding everything from fertilizing pellets to bananas and coffee grounds.  And my friend Sandy has horse manure!  So many choices! It makes for fun google searches.  If you have a favorite please contact me here.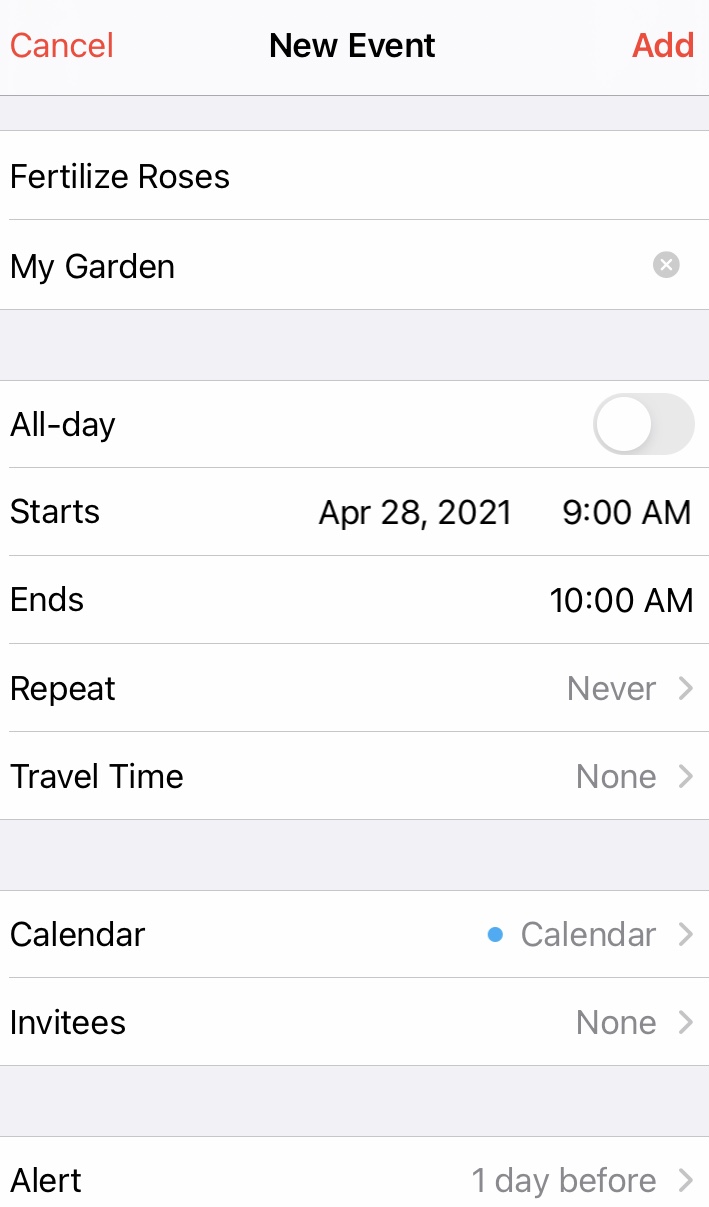 Grand News!
Congratulations to Dr Don Johnson, retired pathologist, for his hybridized rose Hot Prince which has been named a Top Ten 2020 Rose by the American Rose Society. This is a great honor for Don who has been hybridizing roses for many years.  My favorite one of his hybridized roses is Brenda Marlene named of course for his lovely wife Brenda.