The Purpose of  This Blog

Yes,  the Monarch Caterpillars are here!  So exciting!  Hard to spot them as the milkweed is pretty thick and they hide under the leaves.  Found 11 so far.  They are the inspiration for this blog and growing roses chemical free.  The whole story is on the Growing Roses Chemical Free Blog.  Bottom line, these amazing creatures are being considered to be an endangered species.  The Monarch is the only butterfly on our planet that makes this incredible migration of 1000s  of miles from Mexico to Canada.  It is only one of our many pollinators that is in great decline due to loss of habitat and use of pesticides.  Everything we do on this blog is to encourage replacing lost habitat with pollinator gardens, milkweed for the Monarchs and growing all things without pesticides. Pics of Milkweed and Monarda, a great pollinator plant.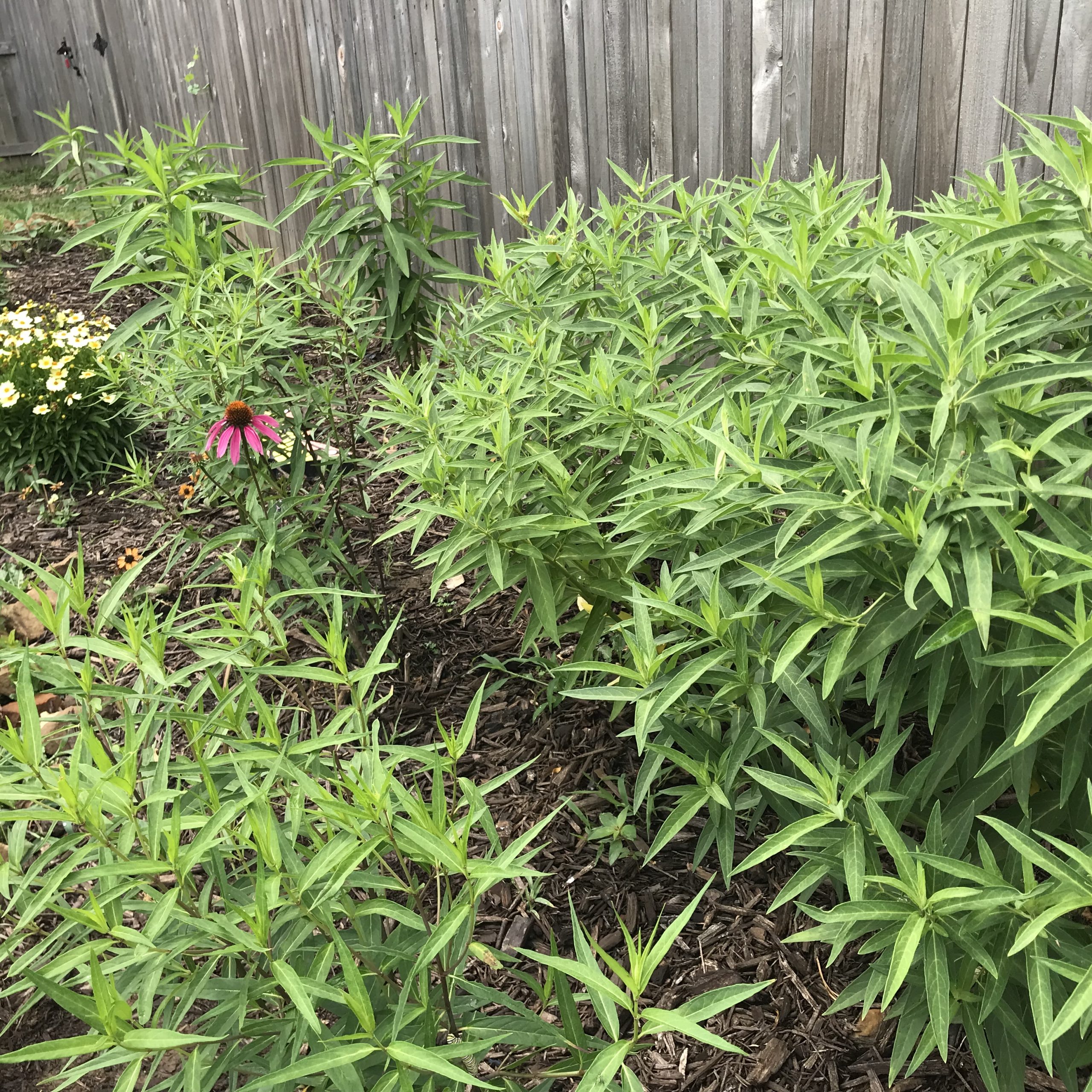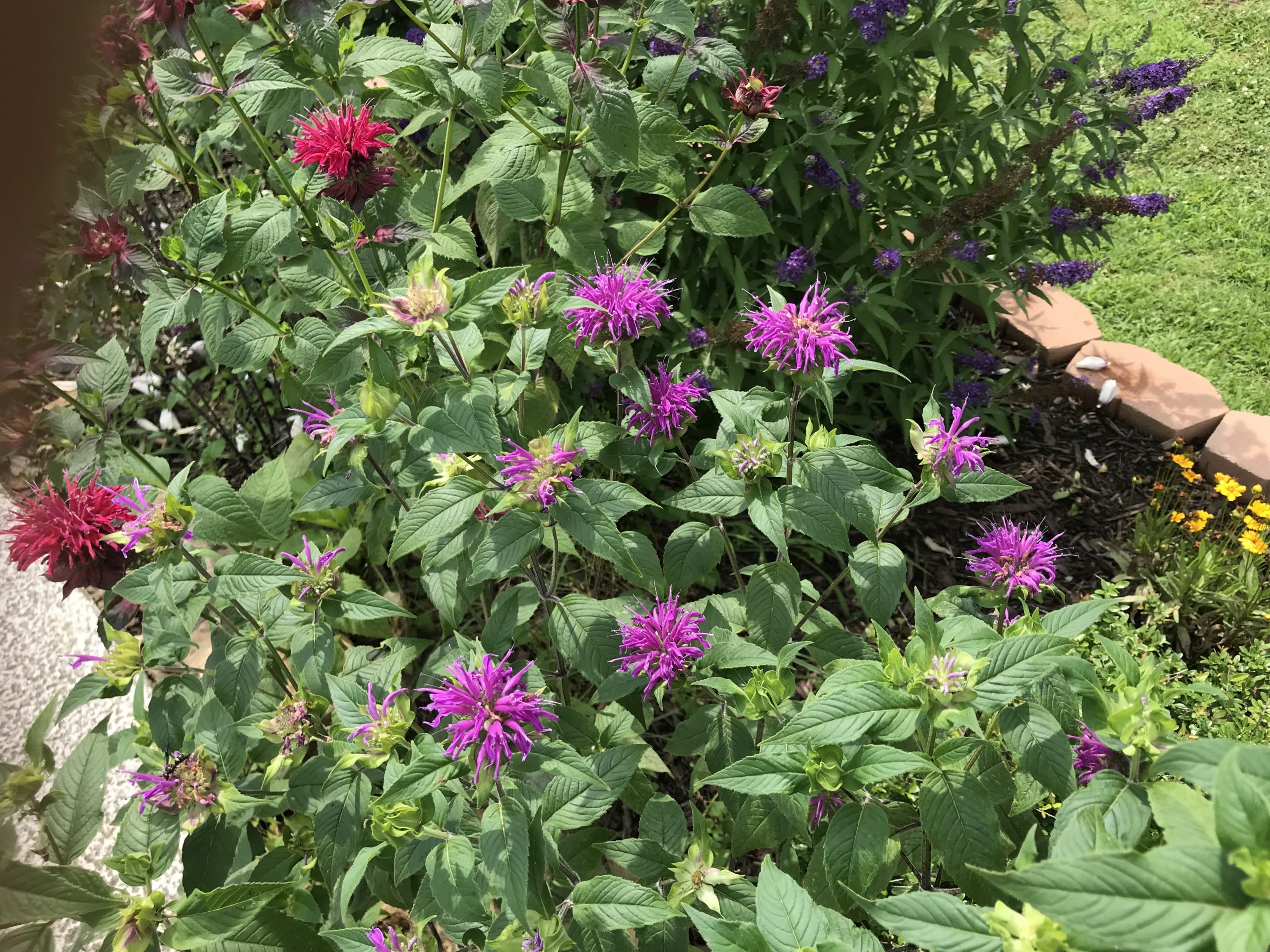 Swallowtail Butterflies Too!
It's not just about Monarchs.  The Black Swallowtail Butterfly is Oklahoma's state butterfly.  My pollinator garden includes bronze & green fennel, dill and rue for the Swallowtail caterpillars. Pic of Swallowtail getting water from one of my washed pots.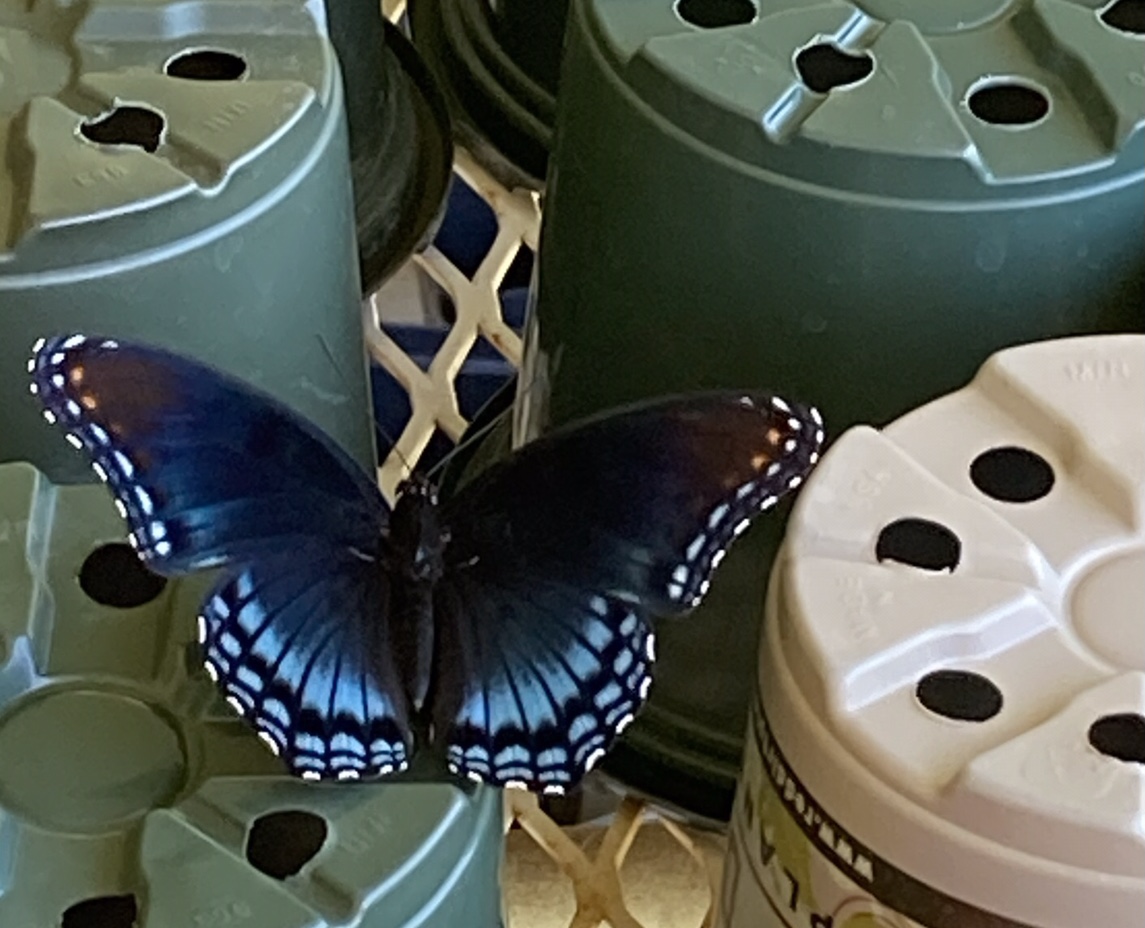 Rose Garden Issues:              Black Spot
Back to chemical free gardening…
Oklahoma had so much rain for 4 weeks!  My roses hung in there early in the rainy days but the last couple weeks of rain made a big difference.  I'm continuing to pick off leaves with black spot and cleaning area. 
Sadly the hybrid teas and multifloras have lost many of their leaves.  The shrubs, David Austins, are doing the best of this group, some black spot but not overwhelmed. 
I'm careful to water in the morning, keeping water low to the ground or use drip irrigation to avoid getting water on leaves. With heat of summer and less rain the problem will decrease,  the foliage will return.  Comforting to know. 
Here's info about Black Spot from May 20 Blog:
https://www.gardeningknowhow.com/ornamental/flowers/roses/black-spot-roses.htm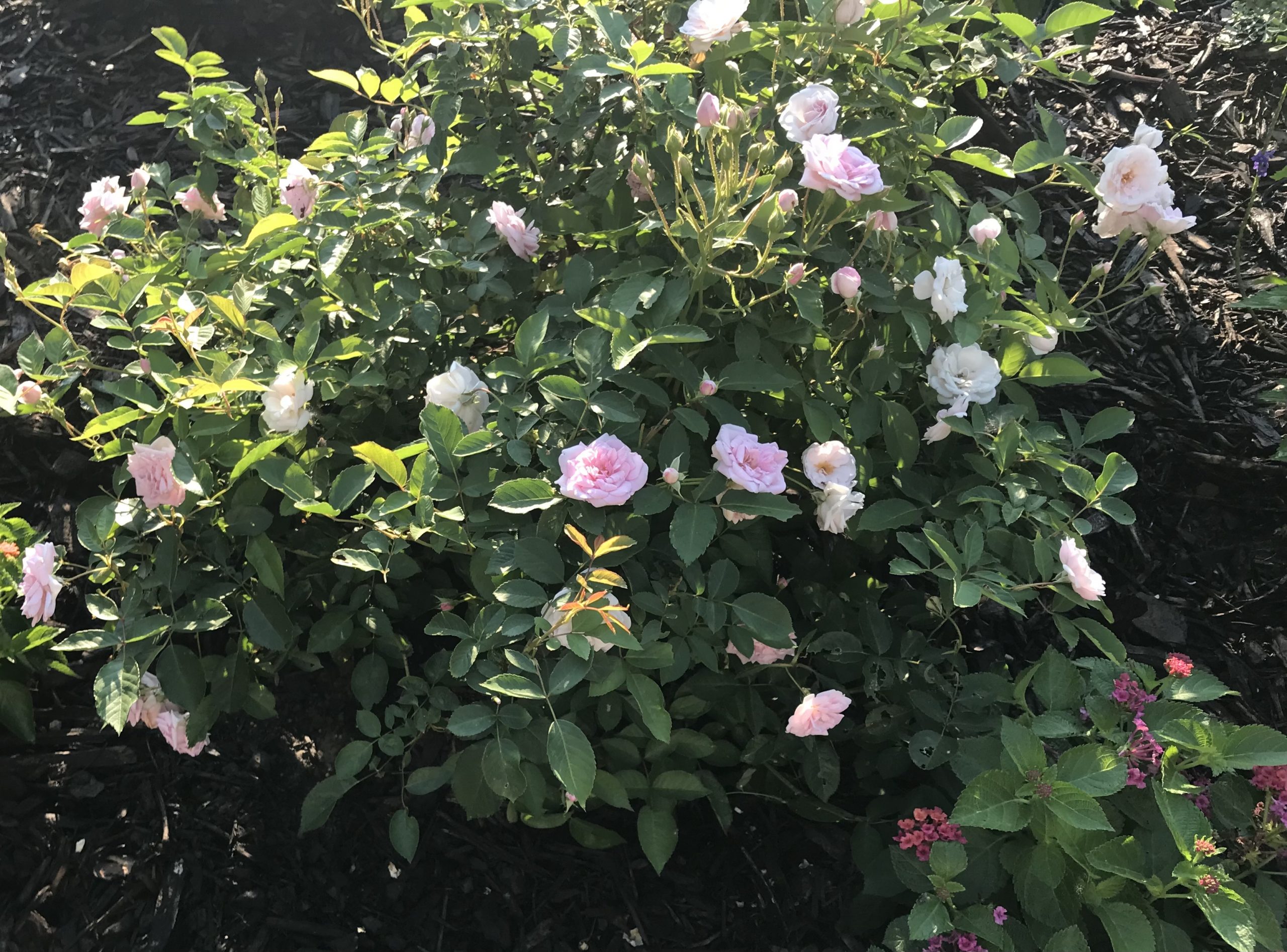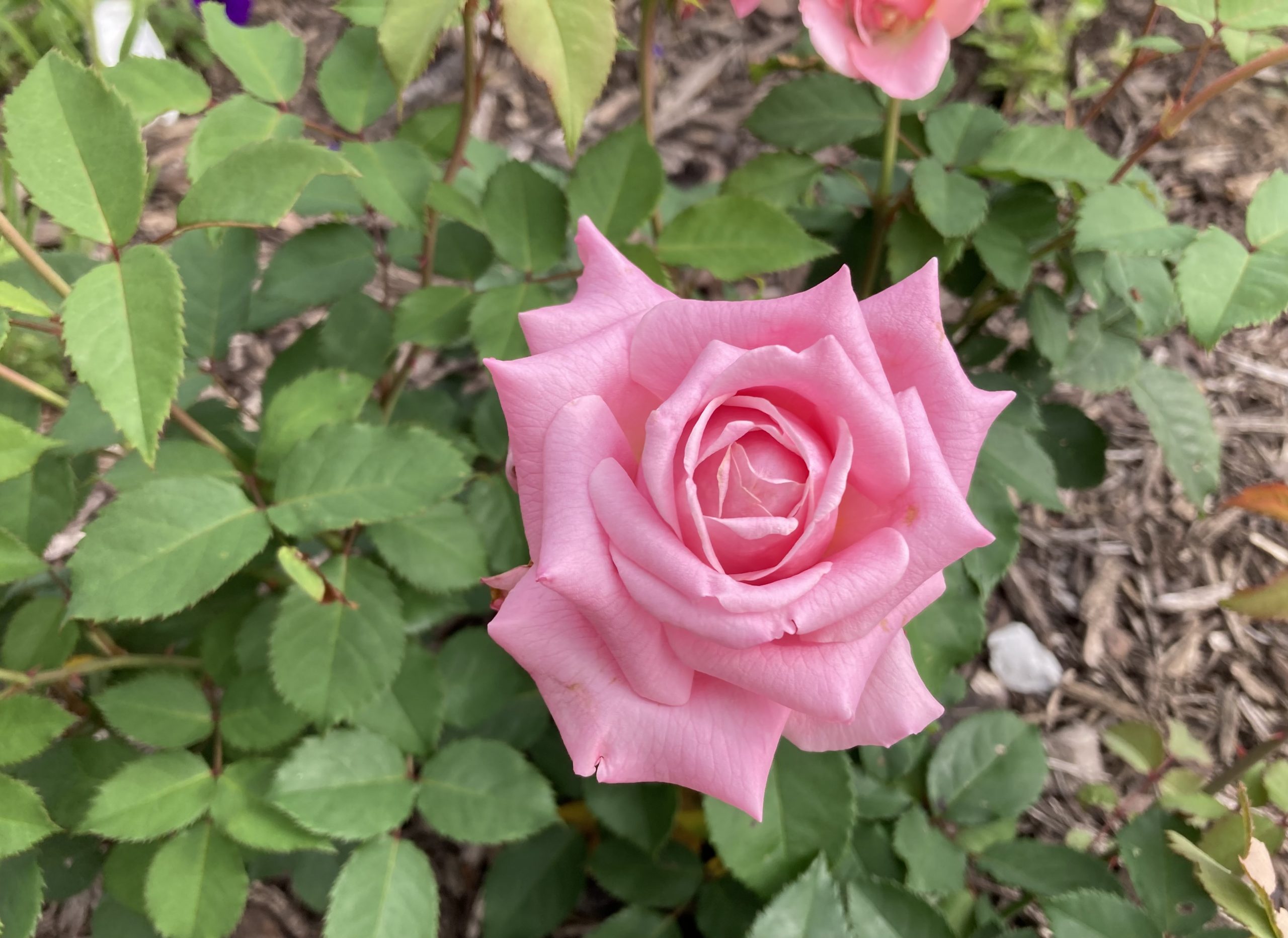 Earth Kind Roses
I am more than thrilled with the new  Earth Kind Roses.  Only a rare leaf has black spot and they are growing like crazy.  Belinda's Dream is blooming with beautiful big roses.  Marie Daly has the sweetest little pink buds that open to small white/pink roses.  So delicate looking!  Both look so healthy next to my other black spot weary roses. Pictured are Marie Daly and Belinda's Dream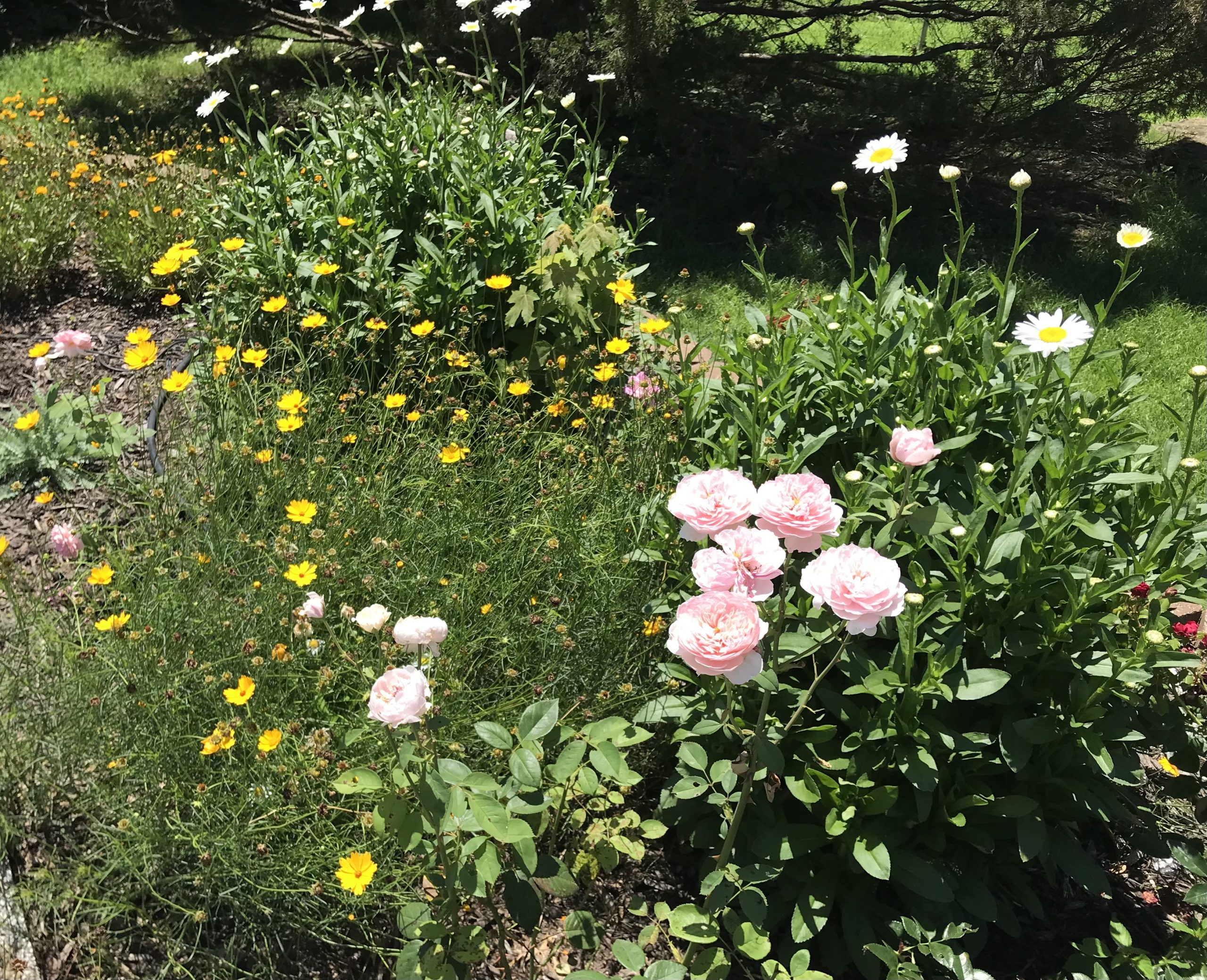 Companion Plants
The coreopsis & cone flowers I planted last year for aphid control are in full force.  Note this picture of coreopsis and daisies.  Must say I've been planting annuals for years.   Plant them, enjoy them, they die off and are replaced each year.  But these are perennials, which reseed and return with lots of baby plants. At last I am a true gardener giving plants to whomever will take them!  It's an absolute necessity as they try to crowd out the roses.  Such fun!  In addition, one of the greatest things you can do to prevent the spread of Rose Rosette disease is barrier planting.  So I now have that covered. 
Feeding Schedule
Well, this month has not gone as planned…life, right?  I now realize the big new pollinator garden and milkweed/monarch garden have increased my weeding and care area by 300%!  While the gardens are glorious on many levels,  I'm rethinking my  lovely plan to feed every month.  So out came the Osmocote 6 which will feed the roses for 6 months!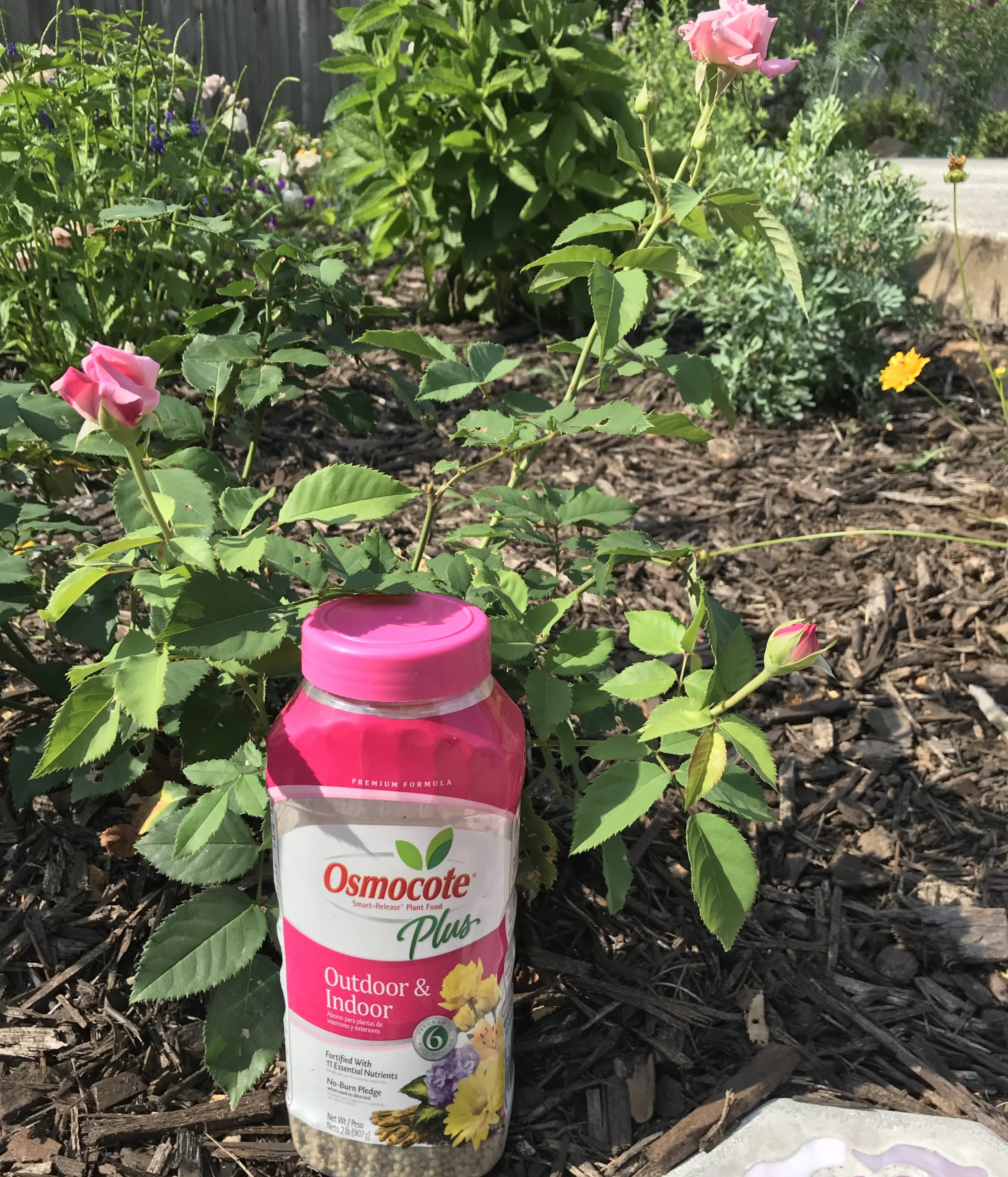 Gophers!!
So the soil is tested.  Every thing is planted, mulched, fed, watered and protected with companion plants. What do I find… a big gopher hole near my beloved Apricot Candy!  Knowing I spent most of my life as an ER nurse fighting to keep people alive…I do not kill things.  Well yes I do:  spiders, mosquitos & poisonous snakes.  While Caddy Shack crossed my mind (yes that's a pic of Bill Murray in Caddy Shack), I will start with the gentlest plan:  A Solar powered, sonic sound to annoy gophers and moles.  Sure hope it works as I'm picturing the gopher munching away on the Rose roots even as I write this.  We'll see!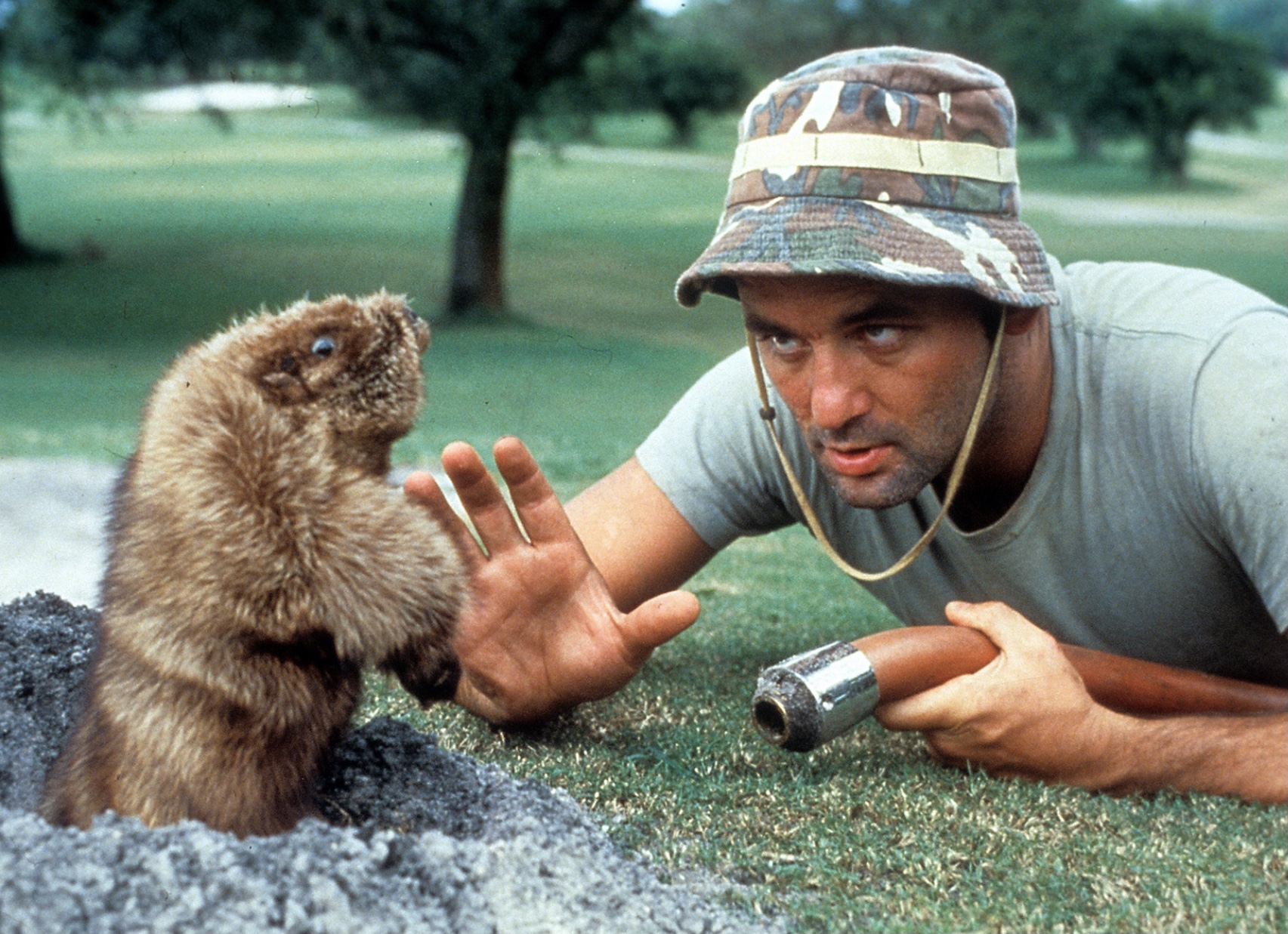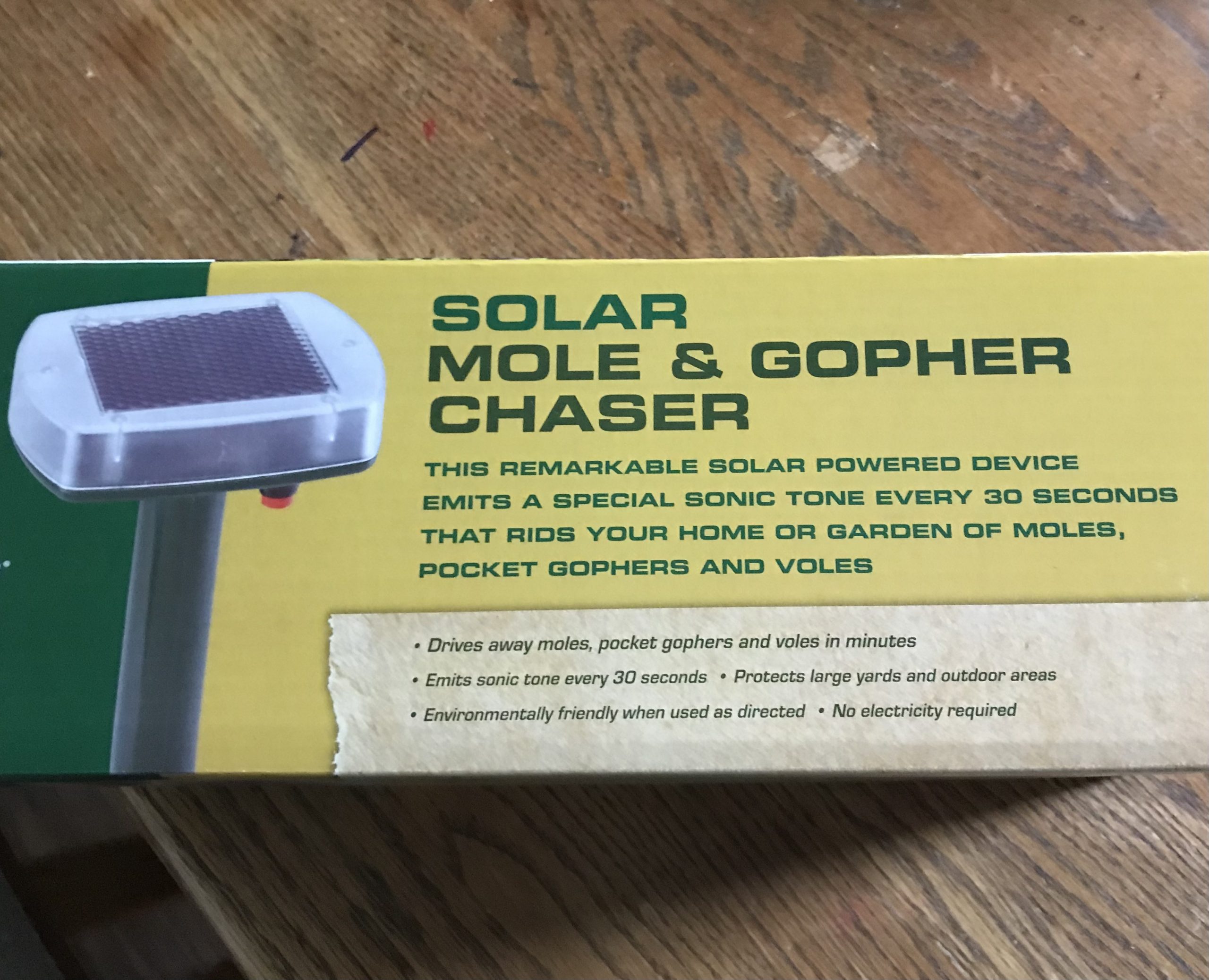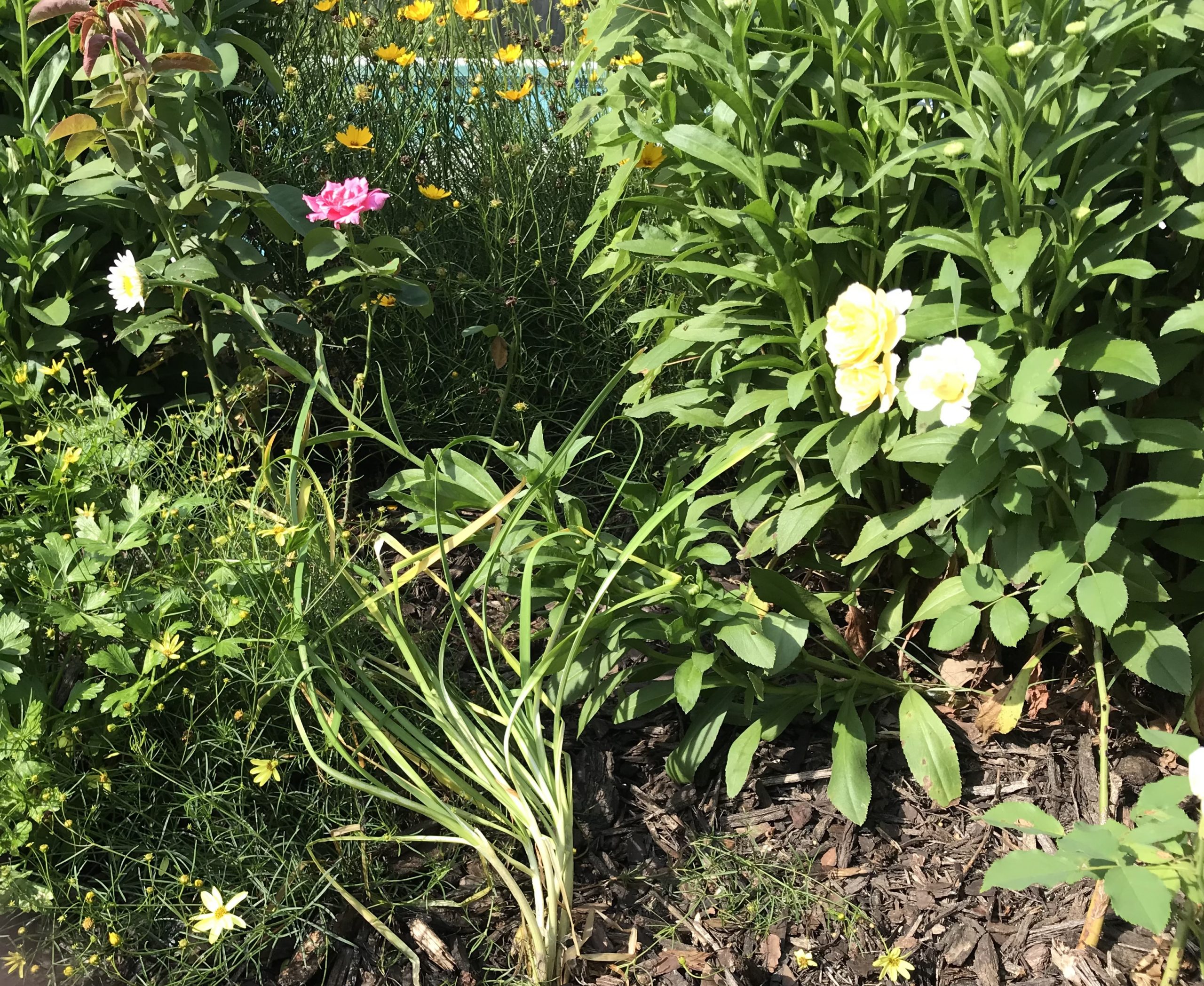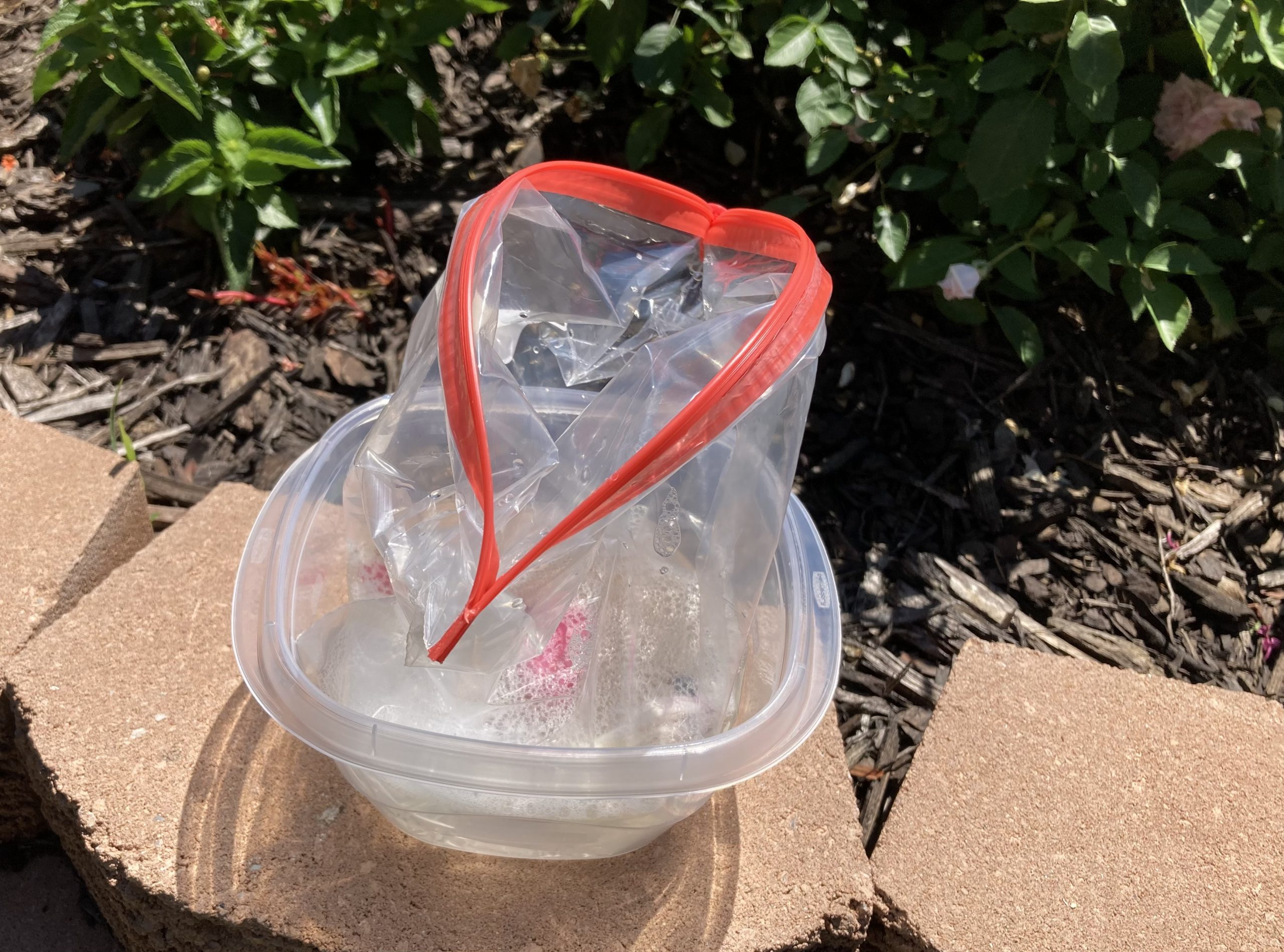 Thank You Carol Puckett
Carol Puckett, Master Gardener for 16 years, Linnaeus Gardener  for 7 years and President of the Hasta Connection is my advisor this month.  She has helped me plan the Pollinator Garden and brought me  Mexican Profusion Orange Zinnias, Purple cone flower, Golden Alexander, Dill, Rosemary,Bush Clematis, Bronze Fennel, Tatarian Aster, Lily of the Valley and the Garlic Chive, plus giving me lots of planting advice!
Goodbye to June
So much rain to intense heat & humidity! Black spot, a gopher and Japanese Beetles! But the chemical free dream is coming to pass.  Honey bees, bumble bees, lightening bugs  and other in-decline pollinators are visiting the gardens.  The Monarch butterflies and caterpillars are here.  As expected the own root shrub roses are doing the best among my hybrid teas and floribundas.  The Earth Kind are in great shape. On to July!     Bev