The Amazing Rose
Roses!  So wonderful because they come in all sizes, bloom from May through October and some will reward you with heavenly fragrances! What other shrub will continue to bloom this long, attract pollinators to your garden, add color to your landscape and be picked for beautiful bouquets for your home and to share with friends? The rose, of course!    Pictured above:  Lady of Shalot, a David Austin Rose
Choosing Your Rose
Winter, the perfect time to cozy up with some hot chocolate & google info about  roses!   Choosing a rose is a very personal thing.  When you visit a nursery, you'll find yourself drawn to a certain color or fragrance. But there are other things to consider…  How big of a space do you have?  Perhaps you have a patio where a container rose would be needed.  How about maintenance?  Is your life super busy?  You may prefer a rose that is easy care.  Do you want to attract pollinators to your yard?  Then you'll need a rose that does well without chemical sprays.  Do search for Earth Kind, easy care roses and sustainable gardening roses.  Future blogs will feature more information.
There are many classifications of roses, namely divided into old garden roses and modern roses.  Google the different types to learn more.
Hybrid Tea Rose
Large blooms on strong stems that make excellent cut flowers. Most are hardy but check for fragrance, hardiness and disease resistance.  Shown here is Apricot Candy with it's lovely spicy fragrance.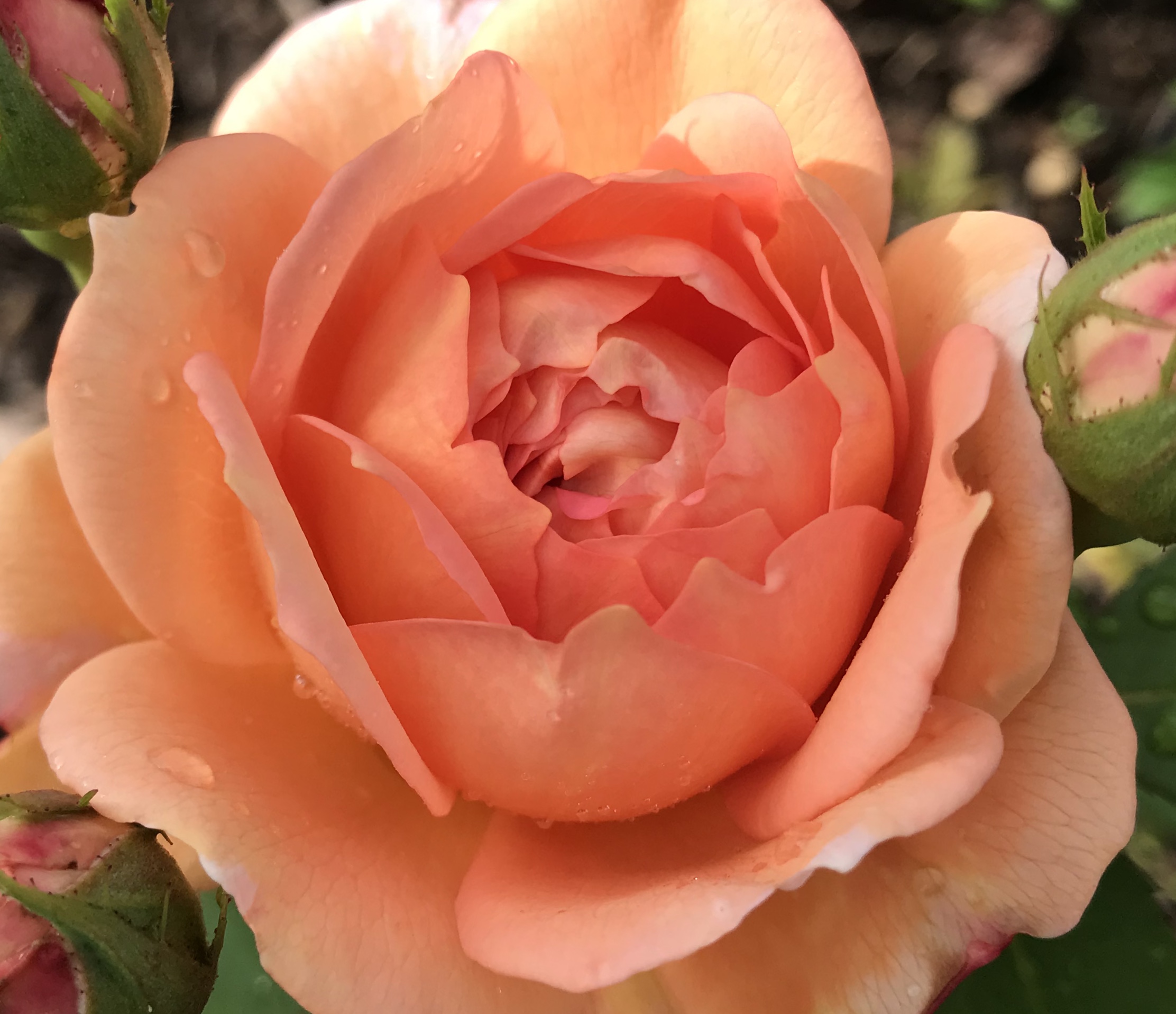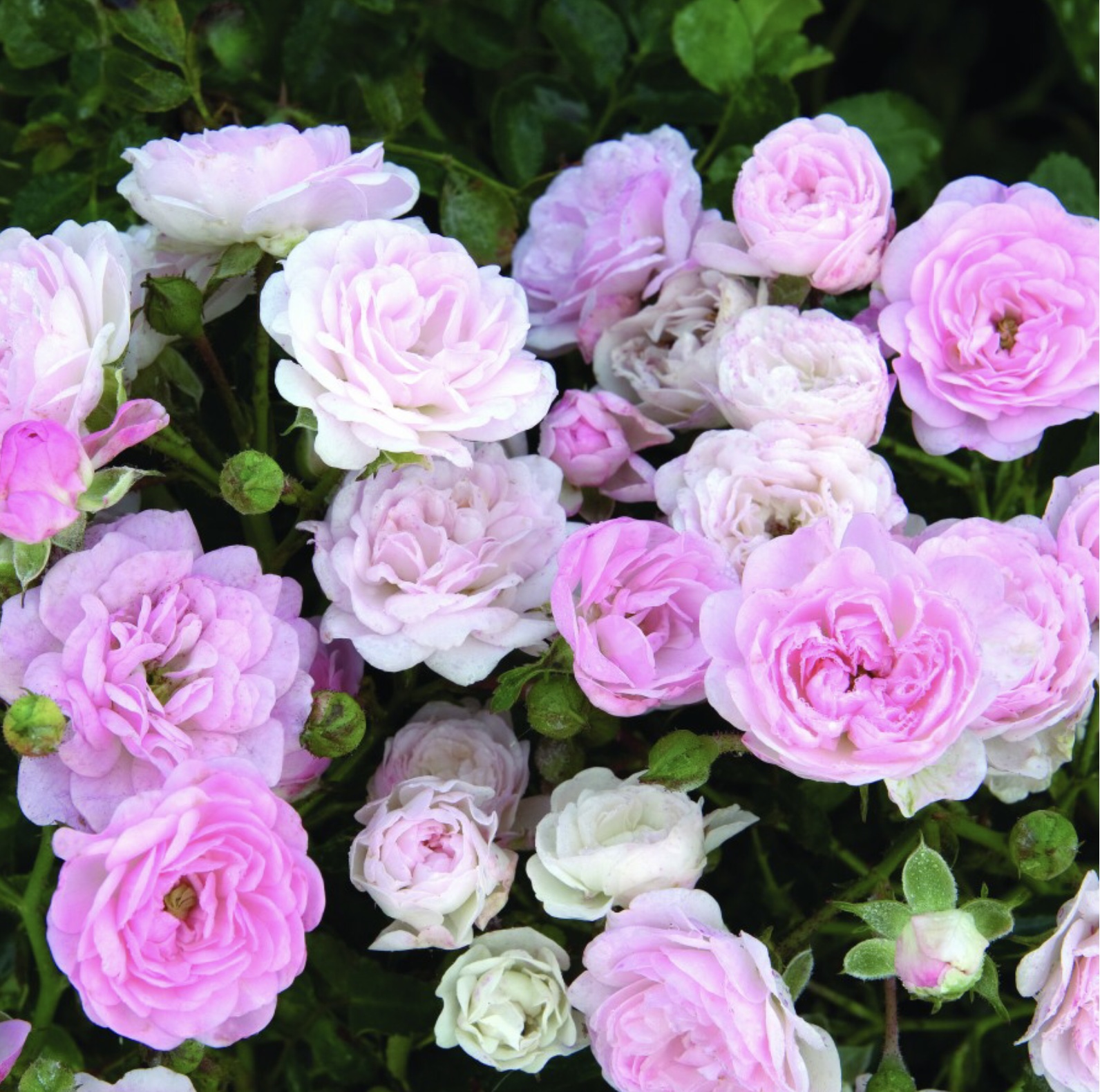 Polyantha Rose
Dwarf, low growing, compact bushes that have small semi and double flowers.  Picture:  The Fairy, an Earth Kind rose, profuse cluster of blooms
Floribunda Rose
Compact bushes that bloom in clusters throughout the season – great for borders and mass plantings. Pictured:  Chuckles.  Very hardy.  This rose has survived my most neglectful years!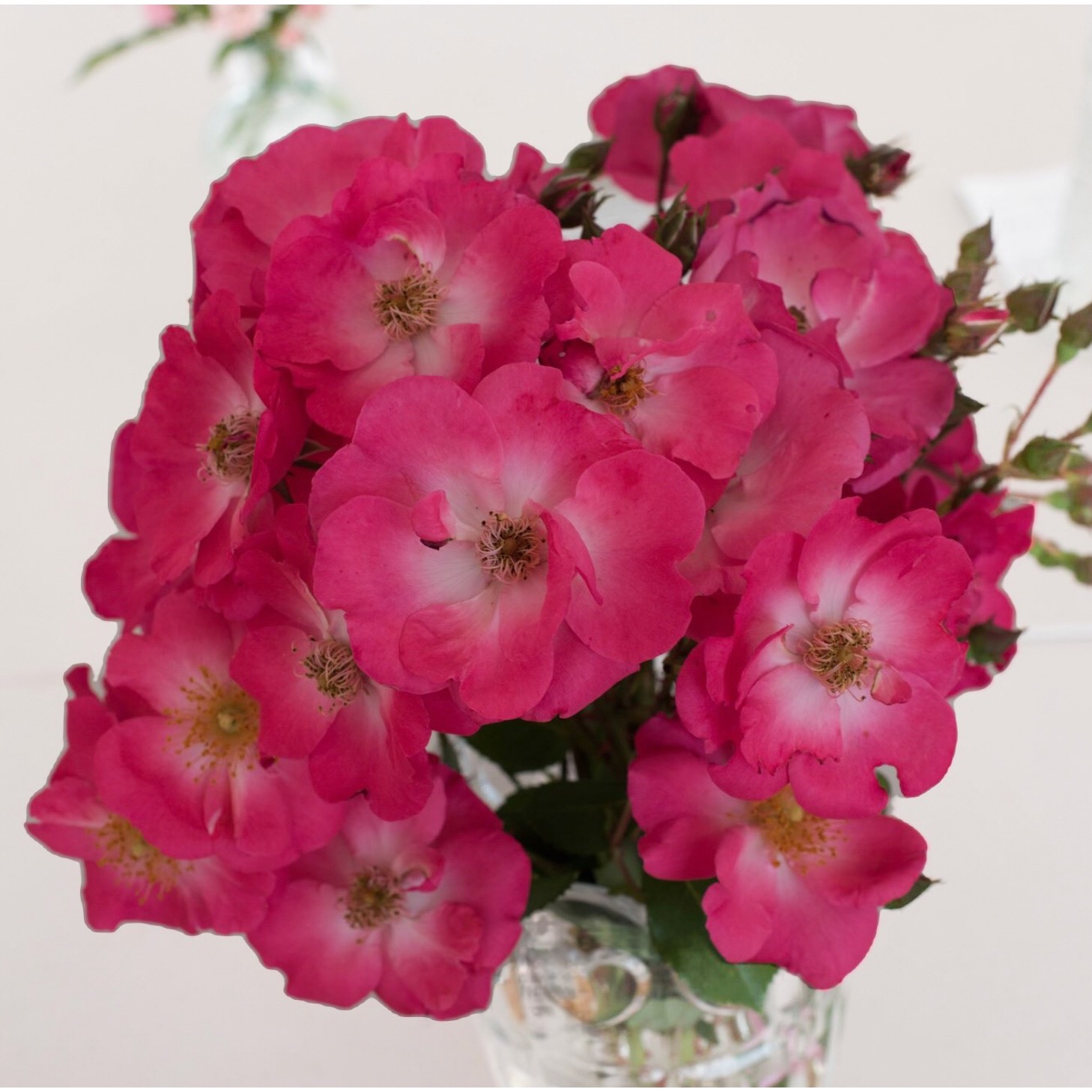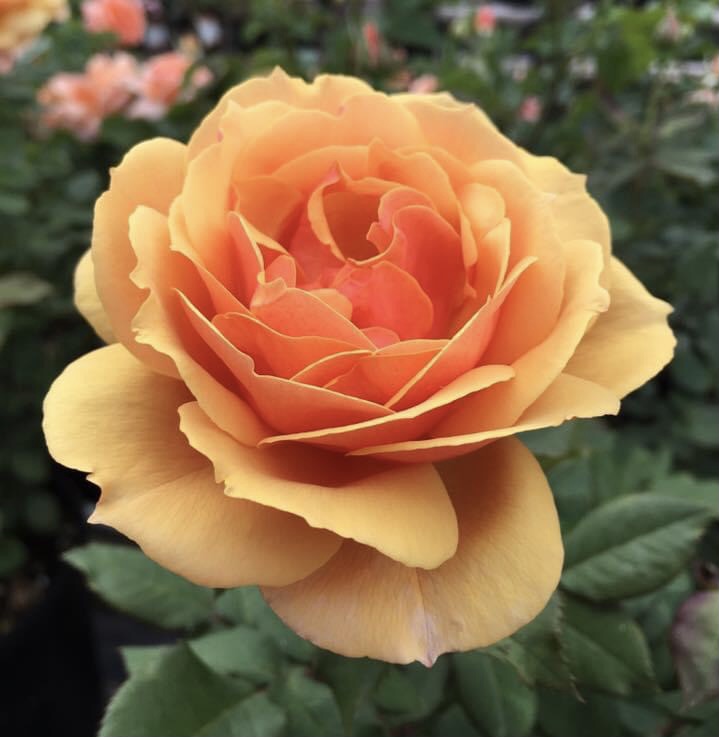 Grandiflora Rose
Large bushes that produce large flowers on long stems with one or multiple flowers on stems. Pictured:  About Face, Unique bi-color rose
Climbing Rose
These have long shoots suitable for training over a fence or trellis. Pictured: Strawberry Hill, A David Austin Old English rose.  So beautiful on a trellis! From the garden of Don and Brenda Johnson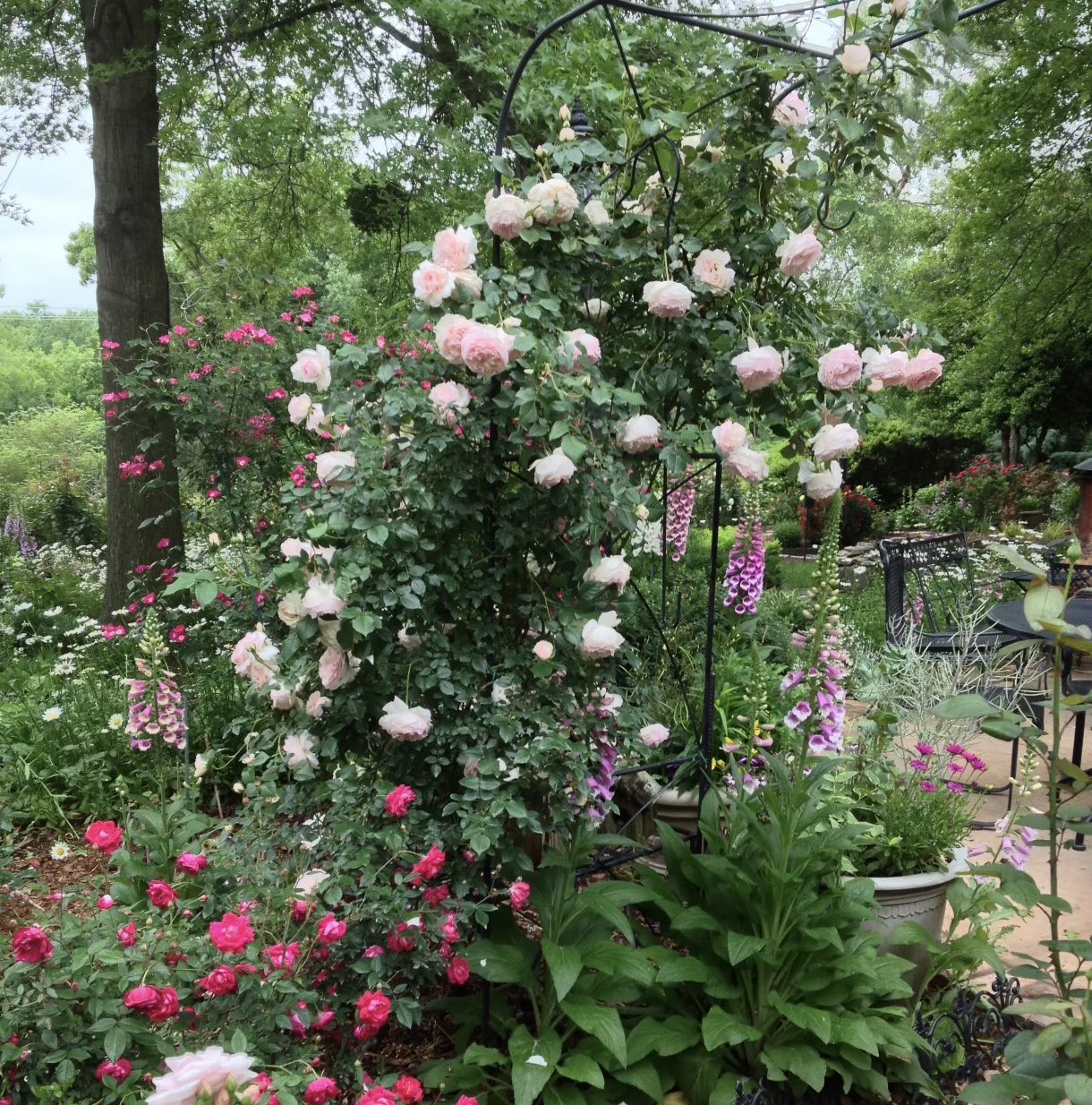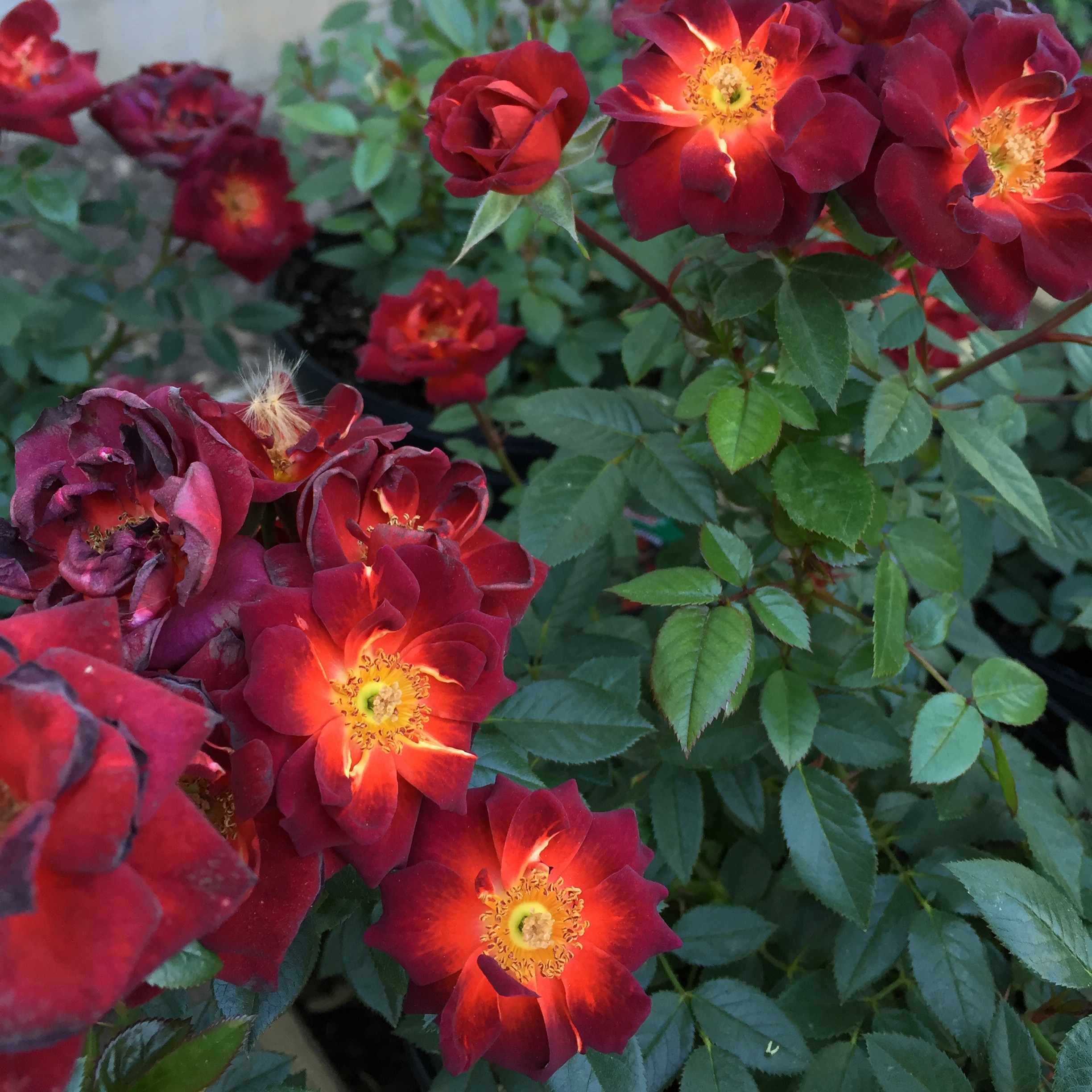 Minature Rose
Dwarf roses with abundant blooms that generally grow from 18 to 24 inches in height and are profuse bloomers.                                          Pictured:  Sun Blaze,  Hardy and easy to grow
Miniflora
The plant is miniature, but the blooms are larger, almost as big as the Hybrid Tea blooms – a popular new class.           Pictured: Violet Ice from garden of Dianne Nail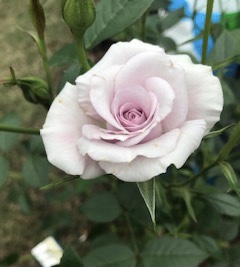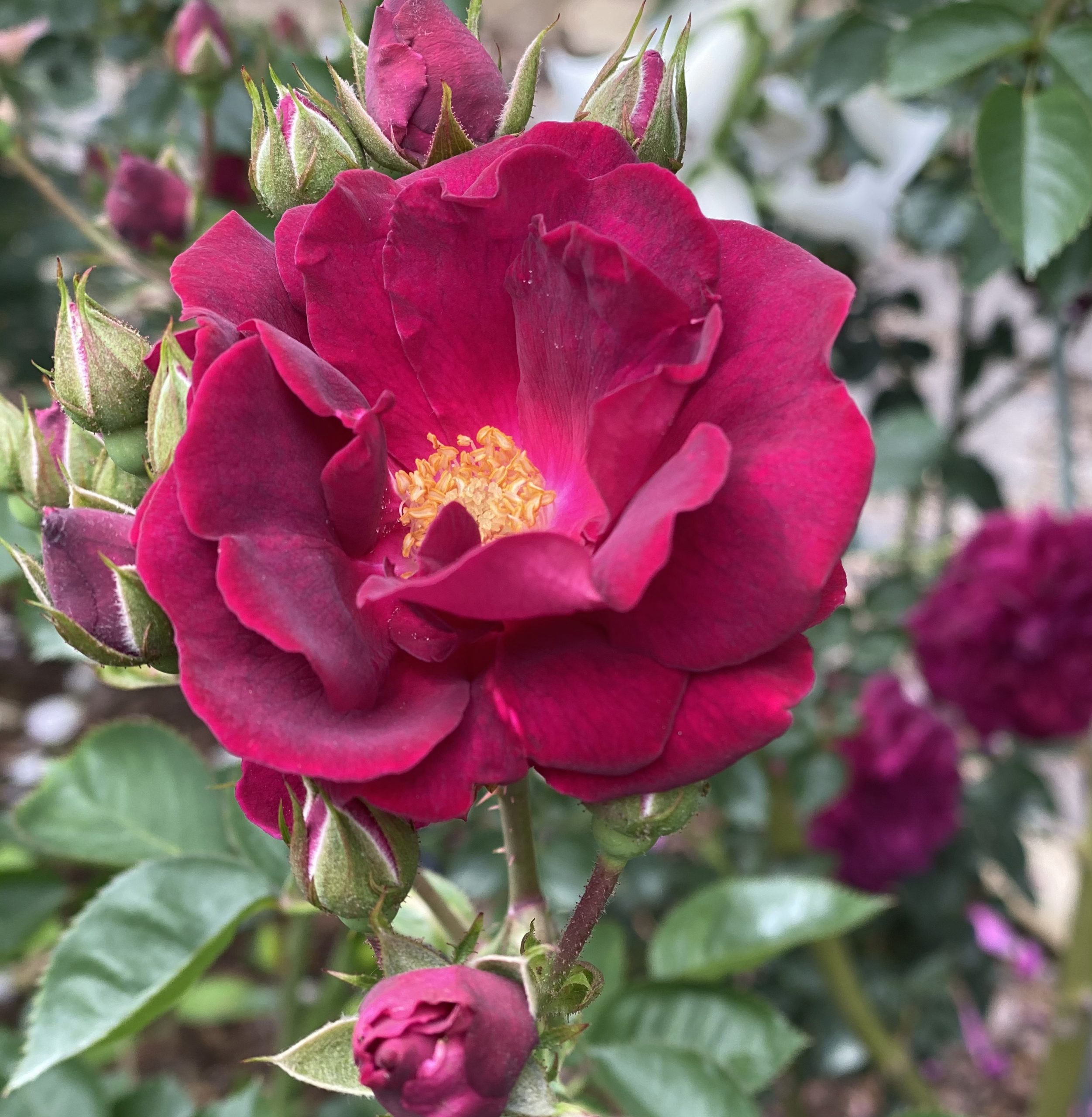 Tea Rose
Of Chinese origin, abundantly large blooms with usually tea-scented fragrance. Pictured: Francis Dubrevil
Shrub Rose
Informal and true shrub-like growth with continued blooms throughout the season.  They can grow quite large if not trimmed at the start of the season.  Picutred:  Heritage, a David Austin, exceptionally fragrant heirloom rose
This Rose Blog written by Dianne Nail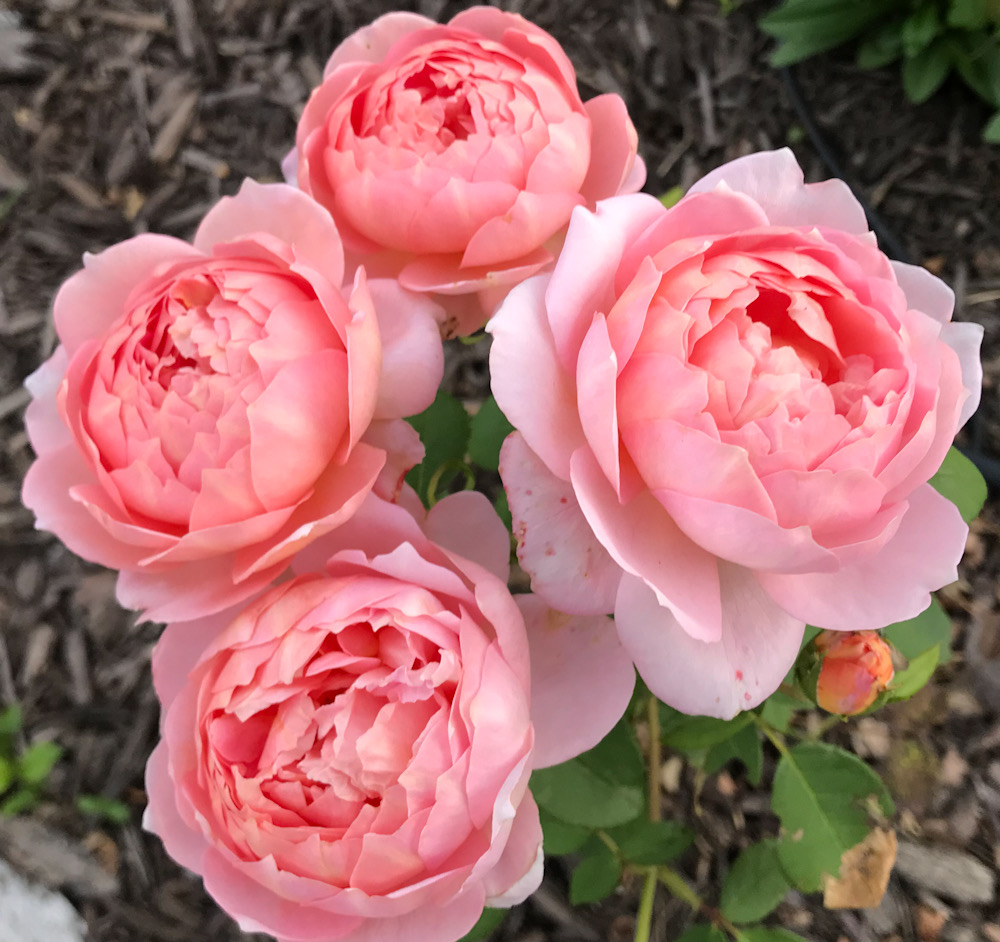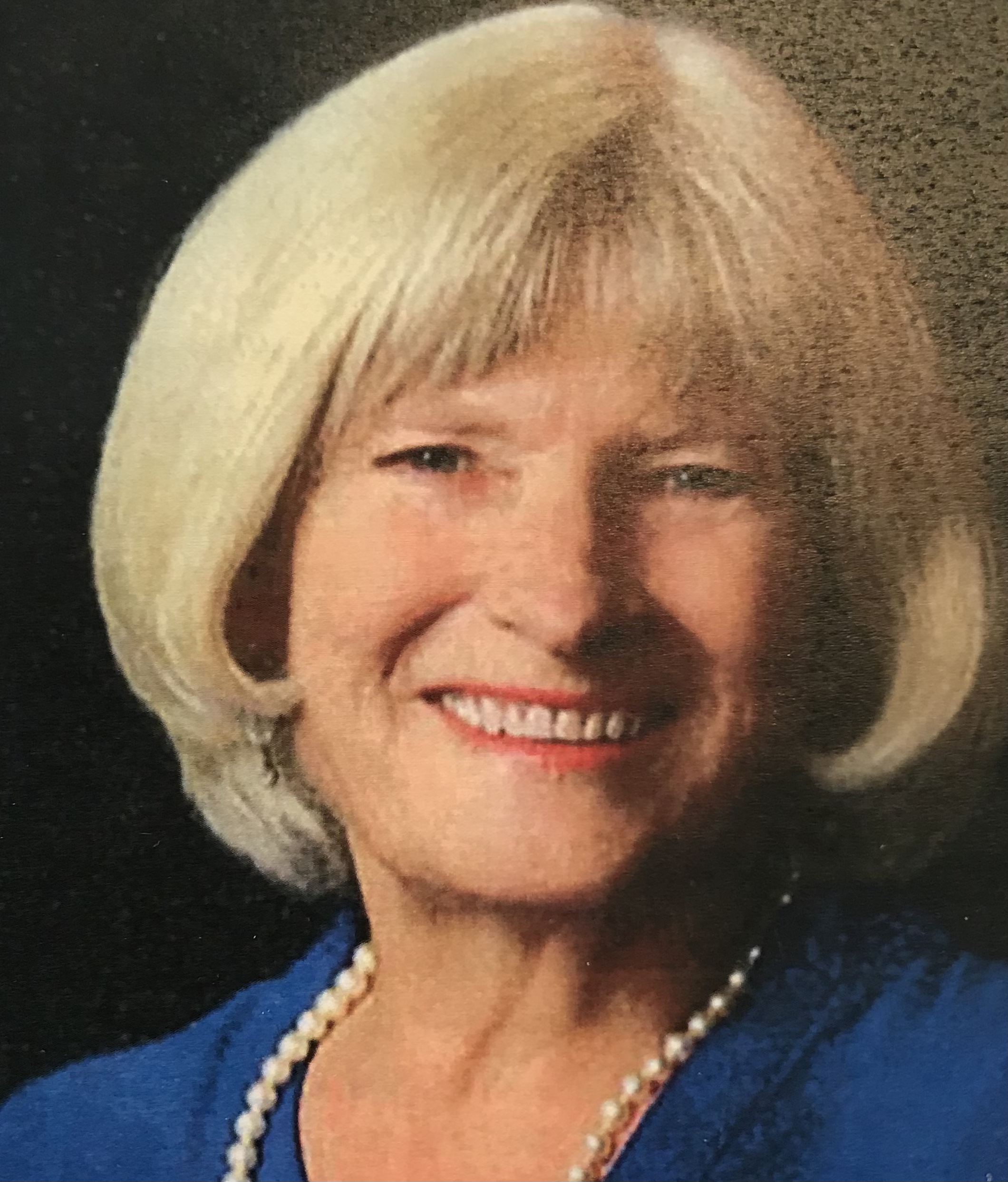 In Memory of Dianne Nail
Dr. Dianne Nail, retired veterinarian has served Broken Arrow in so many ways.  Master gardener, Tulsa Rose Society, she was a strong & experienced voice in rose care, gardening, pollinators & butterflies.   She was an original member of our Bring Back The Roses Committee (now The Rose Committee) and has served faithfully for 9 years. Together we have planted roses, taught rose classes, created Rose Festivals and built Rose floats. Dianne has headed the Rose Festival's Rose Show every year.  Dianne & Nick have hosted our Christmas parties & summer get togethers.  We will miss her laughter and her joy at being a part of every crazy and wonderful thing we have done. She was working on this blog the week she passed away.  We are heartbroken at the loss of such a beloved friend.
Beverly & The Rose Committee