Celebrate Your Roses!
As you know, our 7th Annual Rose Festival & Rose Show was cancelled due to Covid 19.  But we can still celebrate our lovely roses.  Take a picture and post it on our facebook page anytime from now till midnight October 9th.   There will be a drawing from the entries with 2 winners receivng a 2020 Rose Festival T-shirt.  
Winners Receive 2020 Festival T-Shirt
The 2020 Rose Festival T-Shirt was designed by watercolor artist  Marta Letelier who won our city wide design contest.  Her unique creation features both roses and kites.  Look closely and you'll see children flying the kites.  Only a few of these t-shirts were made before Covid-19 put an end to Festival plans.  The 2020 T-Shirt is truly a collector's item!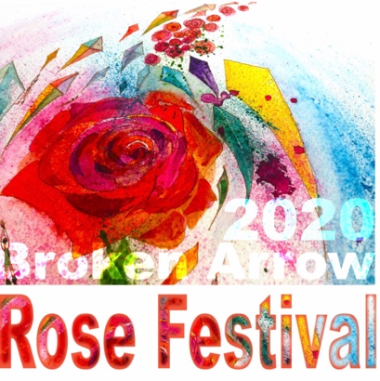 Why a Rose Show?
The Broken Arrow Rose Carnivals of the 1920s featured a Rose Show believed to be the first in this part of the country.  The 1924 Rose Show boasted 108 single roses and 72 bouquets!  May 2014, Keep Broken Arrow Beautiful's Bring Back the Roses Committee (now the Rose Committee) brought back this beautiful tradition.  The Rose Show continues to be the center piece of the annual Rose Festival.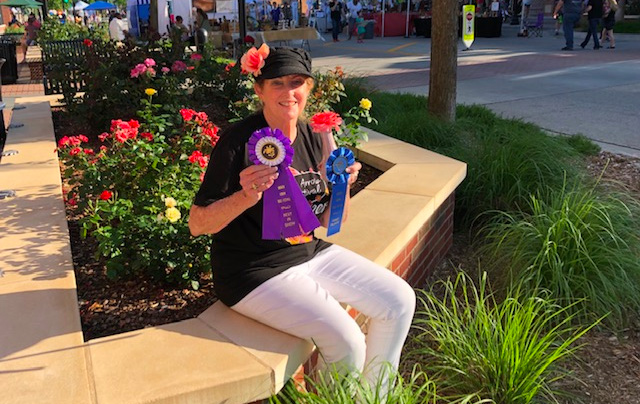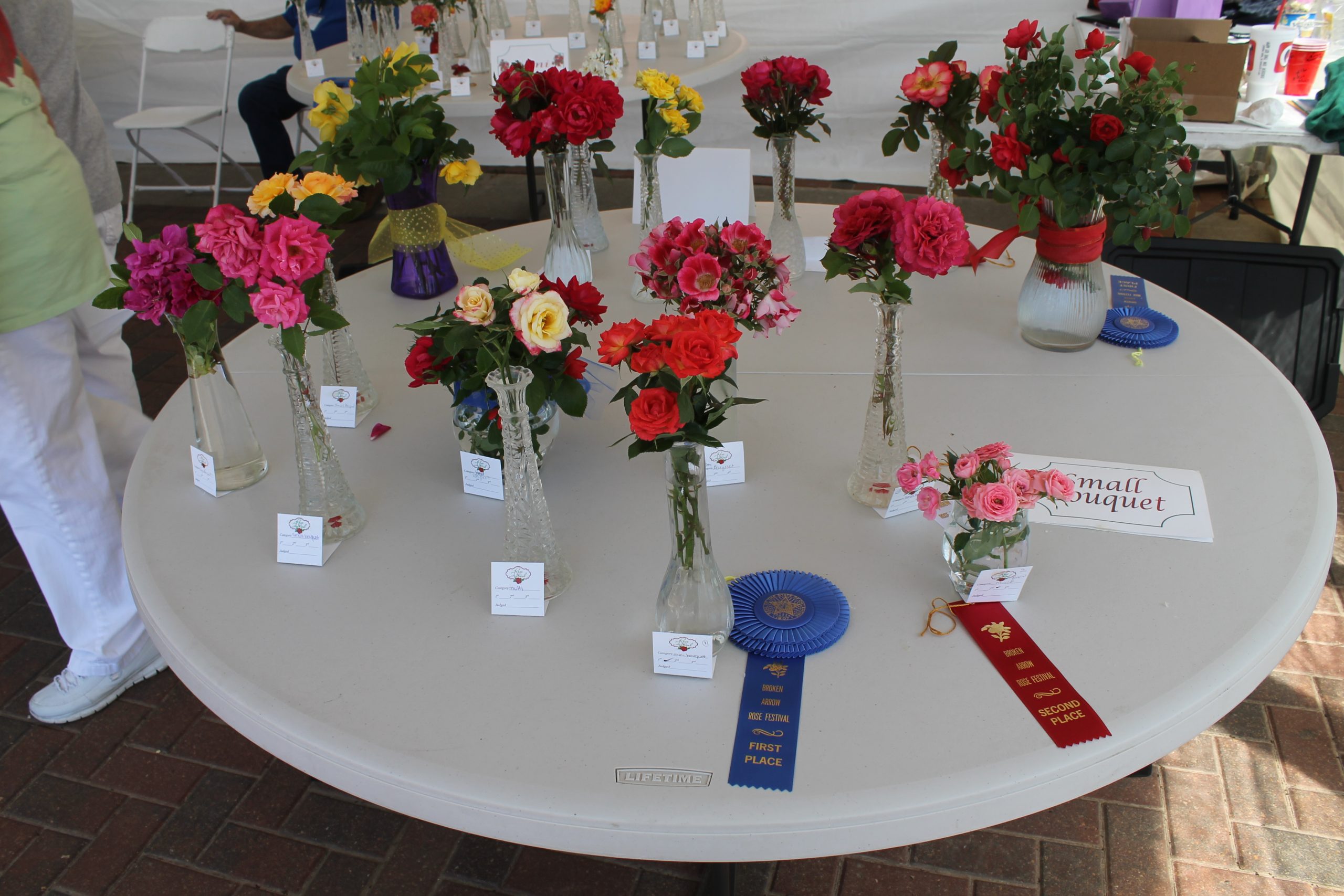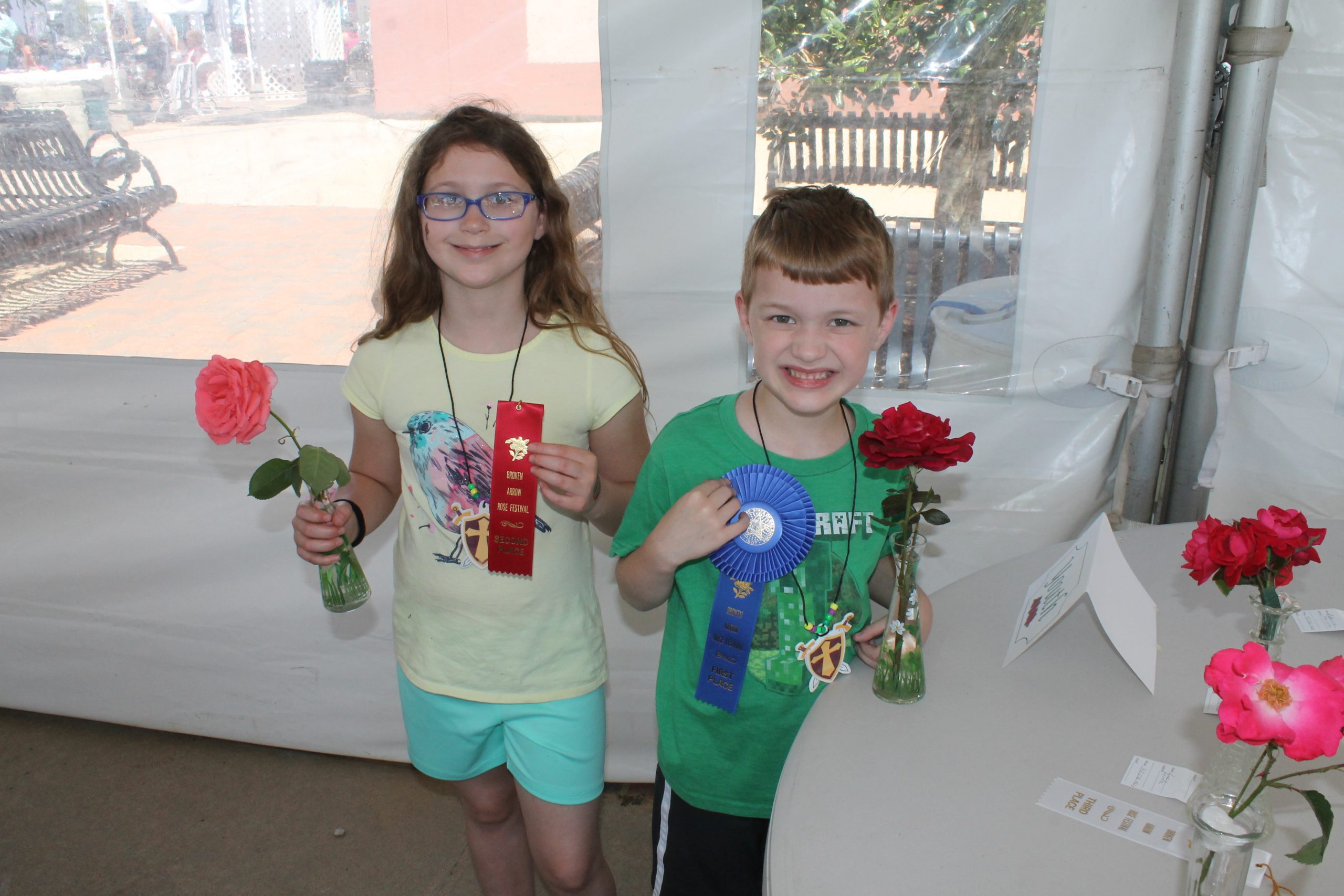 Now there are over 1000 rose bushes blooming on Main Street and home owners and businesses across the city are planting roses.  We've come a long way since the Bring Back the Rose Project began in 2011 and City Leaders chose the name The Rose District for our revitalized downtown in 2012.
Join The Celebration!  Enter the Virtual Rose Show!