Roses Need Healthy Soil
This blog was to be about choosing roses.  However my soil testing results from OSU Extension Office arrived.  Oh my!!  This ya got to hear.  I tested 3 areas, my 8 year old rose garden and the new milkweed area which is just plain backyard, Oklahoma dirt. As an after thought I took samples of my big new pollinator/monarch garden.  It's a raised garden filled with bagged top soil on the bottom & bagged potting soil on top.  Above pic: That's me shoveling potting soil.  All that potting soil should be perfect, right?  But first let's review…
Soil Tests Reveal Nutrients in Your Soil
Love this article by Janet Loughrey at Gardendesign.com
https://www.gardendesign.com/roses/fertilizer.html Janet says,
 "To perform their best, roses need a continuous source of nutrients throughout the growing season.  Healthy roses not only bloom better, they are better able to withstand insect and disease problems.
There are many different kinds of fertilizers, so it can be confusing to know how and when to fertilize your roses. Here's what you need to know to get the most out of your roses. 
The primary nutrients (macronutrients) that all plants need are nitrogen (N), phosphorus (P) and potassium (K).
Nitrogen encourages healthy, vigorous leaf growth. Since a rose's ability to make flowers resides in its leaves, healthy foliage results in more flowers. Too much nitrogen will result in too much foliage and fewer blooms, while not enough nitrogen results in yellow leaves, stunted growth and smaller blooms.
Phosphorus promotes healthy root development and abundant flower production. A shortage of phosphorous can result in leaf drop, weak flower stems, and buds that won't open. 
Potassium, also referred to as potash, helps roses recover when stressed by insect and disease damage, or by extreme weather conditions. Lack of potassium can result in yellow leaf margins, weak flower stems and poorly developed buds."
Hope you'll read the rest of article, really good info.
Remembering the Planting of the Rose Garden
Spring 2012, we planted my raised rose garden.  It required a retaining wall and lots of soil. My garden smart friends said it was a must to use great soil and recommended Gem Soil in Tulsa.  We ordered 3 cubic yards (around 3 pickup loads) which was dumped in the front yard.  Next came the long tiring effort to shovel the dirt to a cart, move it to back yard  and shovel it into the garden. Bill, my husband, son Ray and I got it done.  Exhausting!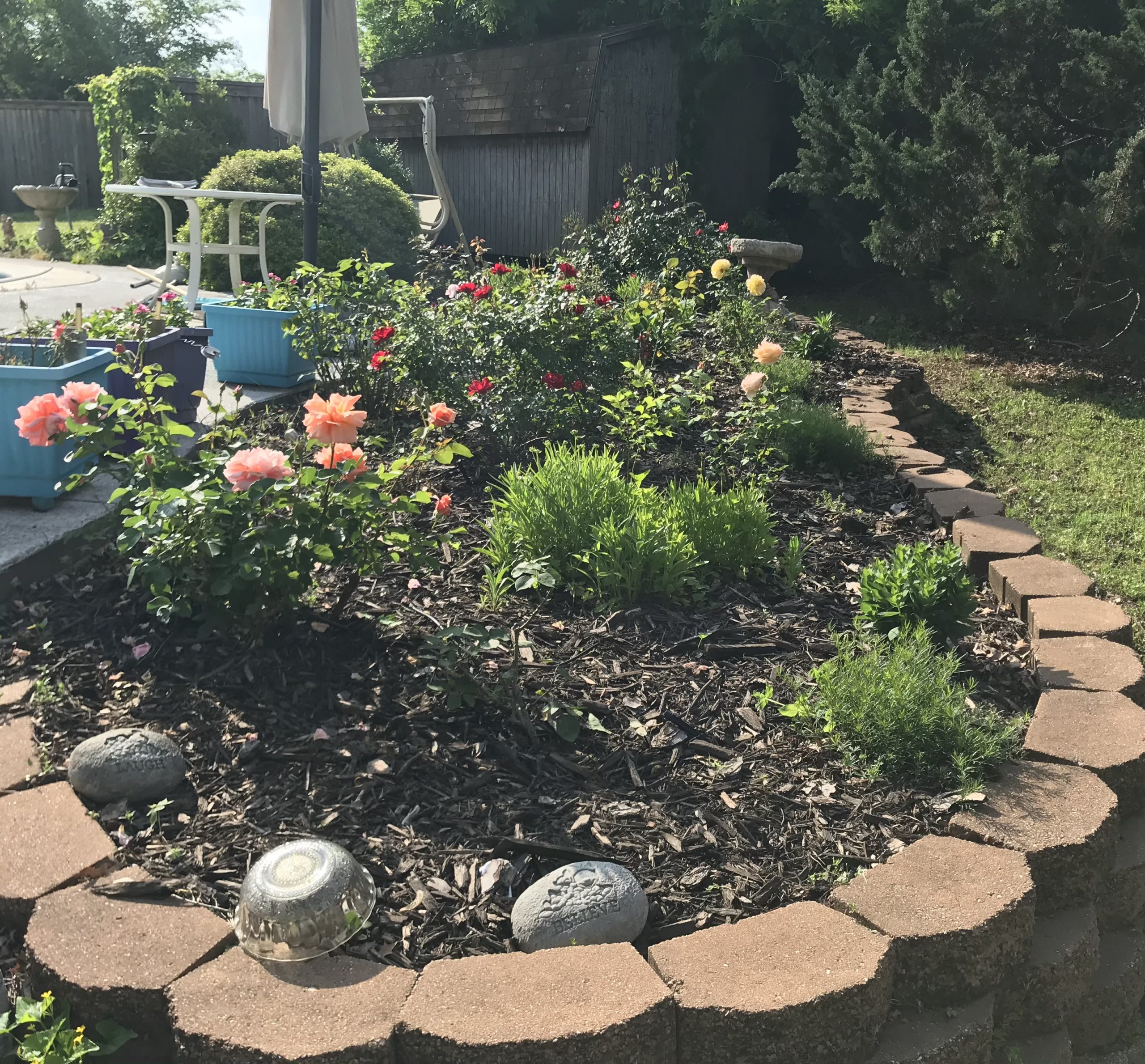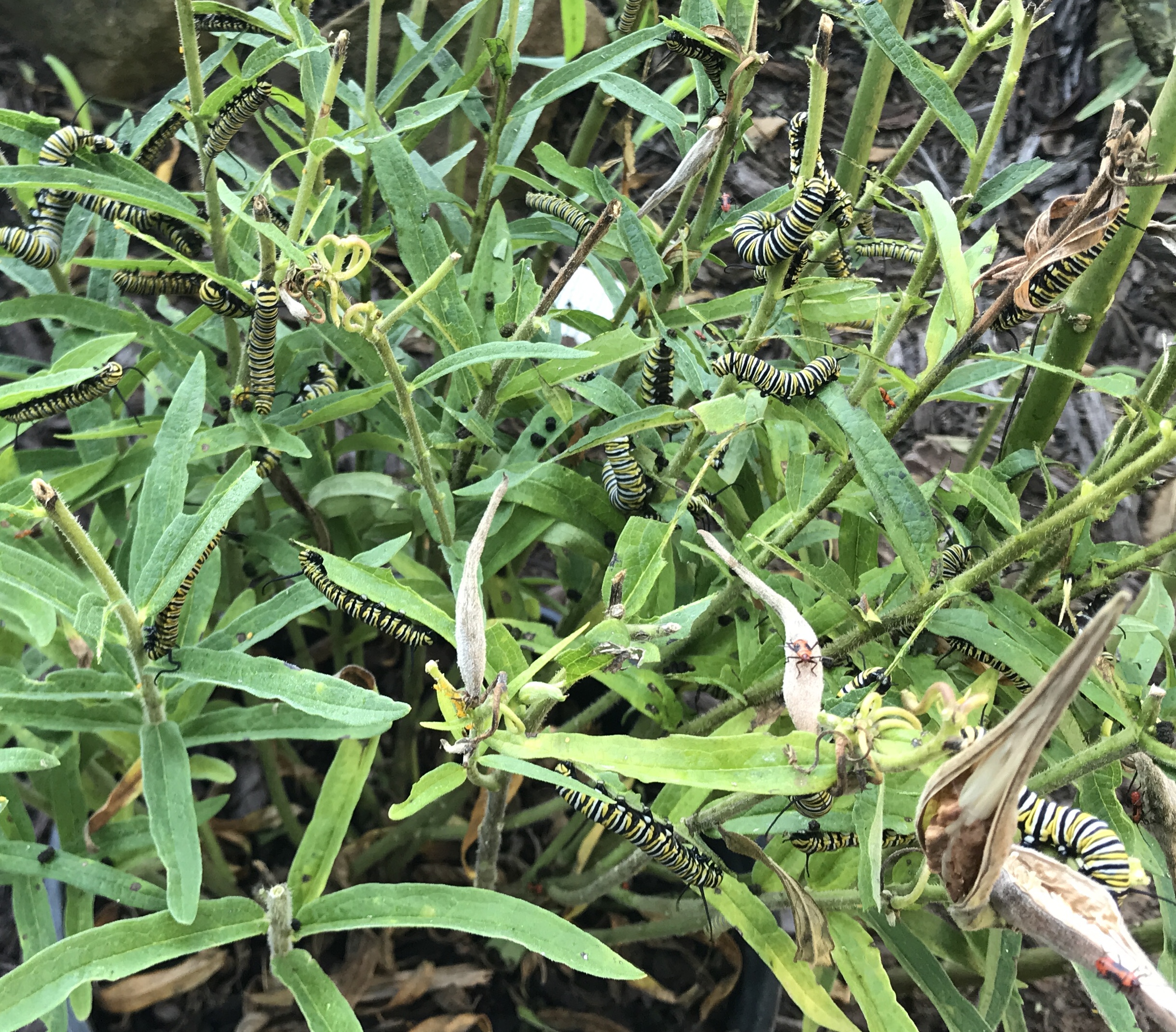 Our Pollinator/Monarch Garden
Last year Mommy Monarchs found our Monarch garden.  We had over 100 very hungry caterpillars!  They ate every leaf on every milkweed plant. How many will come this year??  Must have a bigger garden!  
Bushes Make Way for Larger Monarch Garden
It was also time to rip out our 23 year old yaupons which are overrun with poison ivy, honey suckle and Virginia creeper.  This meant another retaining wall and yes a lot of soil.  It's been 8 years since we hauled dirt for the rose garden.  All 3 of our kids (free labor) now live out of state. Instead of the hard work of shoveling soil like we did for rose garden, I decided to use bagged top soil for bottom  area and bagged potting soil for the top 12-16 inches.  Sooo much easier!  Bill & I moved the bags on a cart, placed them on top of retaining wall, slashed the side of bag & dumped it into the garden.  Every warm day this winter we hauled soil.  Perfect, ready to plant, right?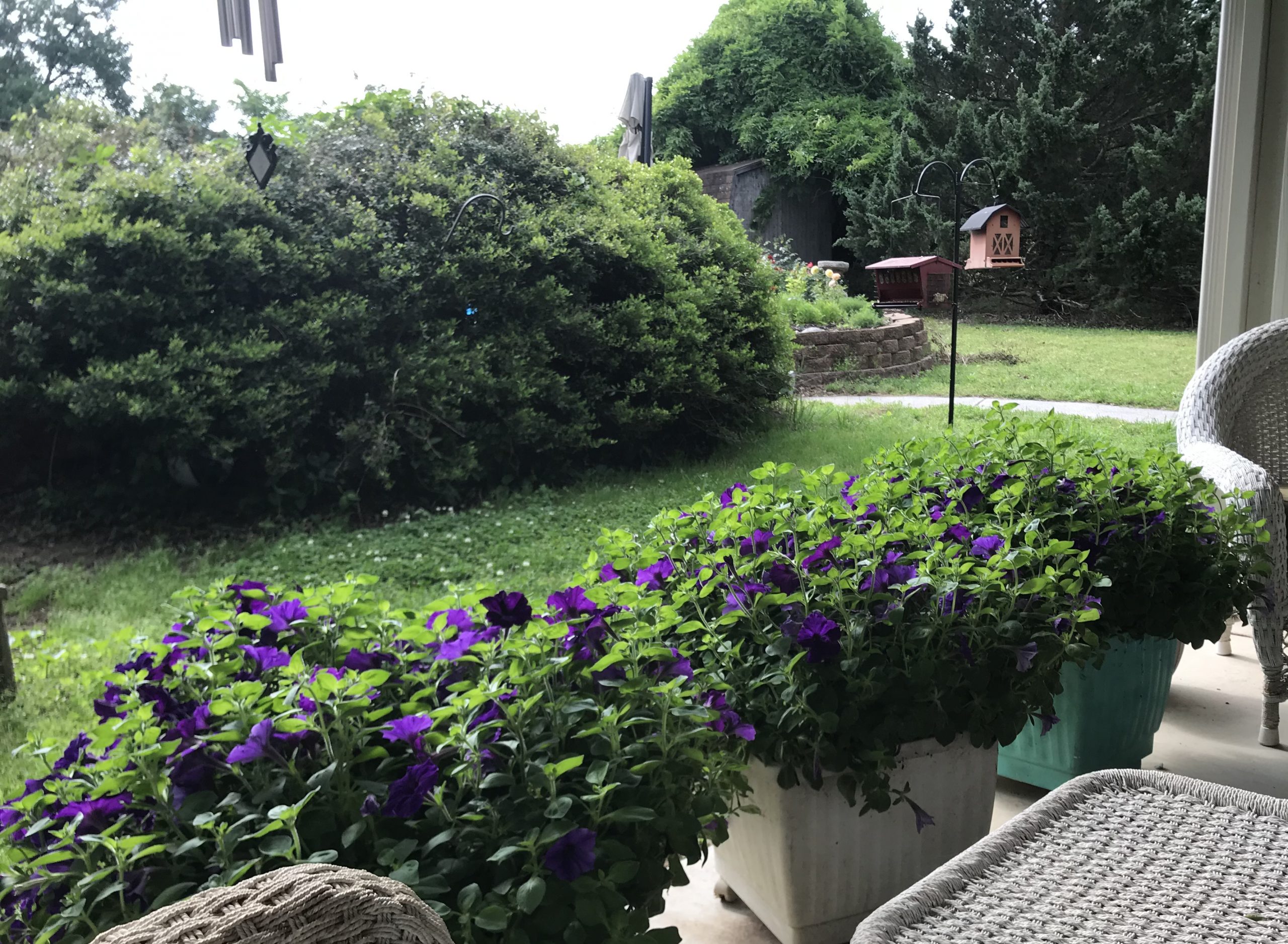 Potting Soil Nightmare
Perfect?  No!! To our horror the Soil Test Results showed the potting soil has "Very Excessive" numbers. High pH, Phosphorus 1750(Normal 65). Potassium 4646 (Normal 250).  Terrifying!! Brian Jervis, Horticulturalist at OSU Extension, graciously took my phone call to discuss meaning of all this and how to correct.  Basically it will take 6 months to resolve these numbers.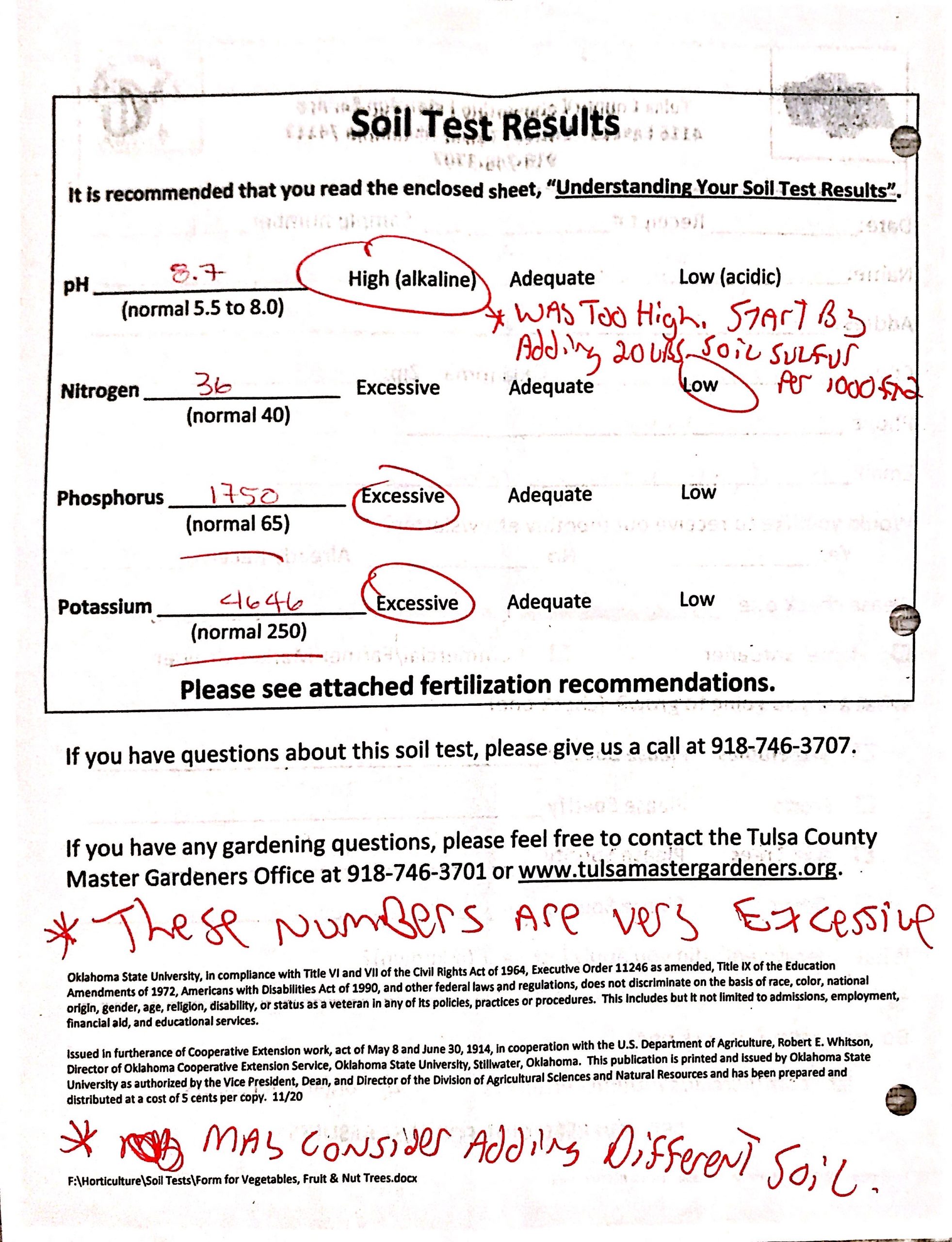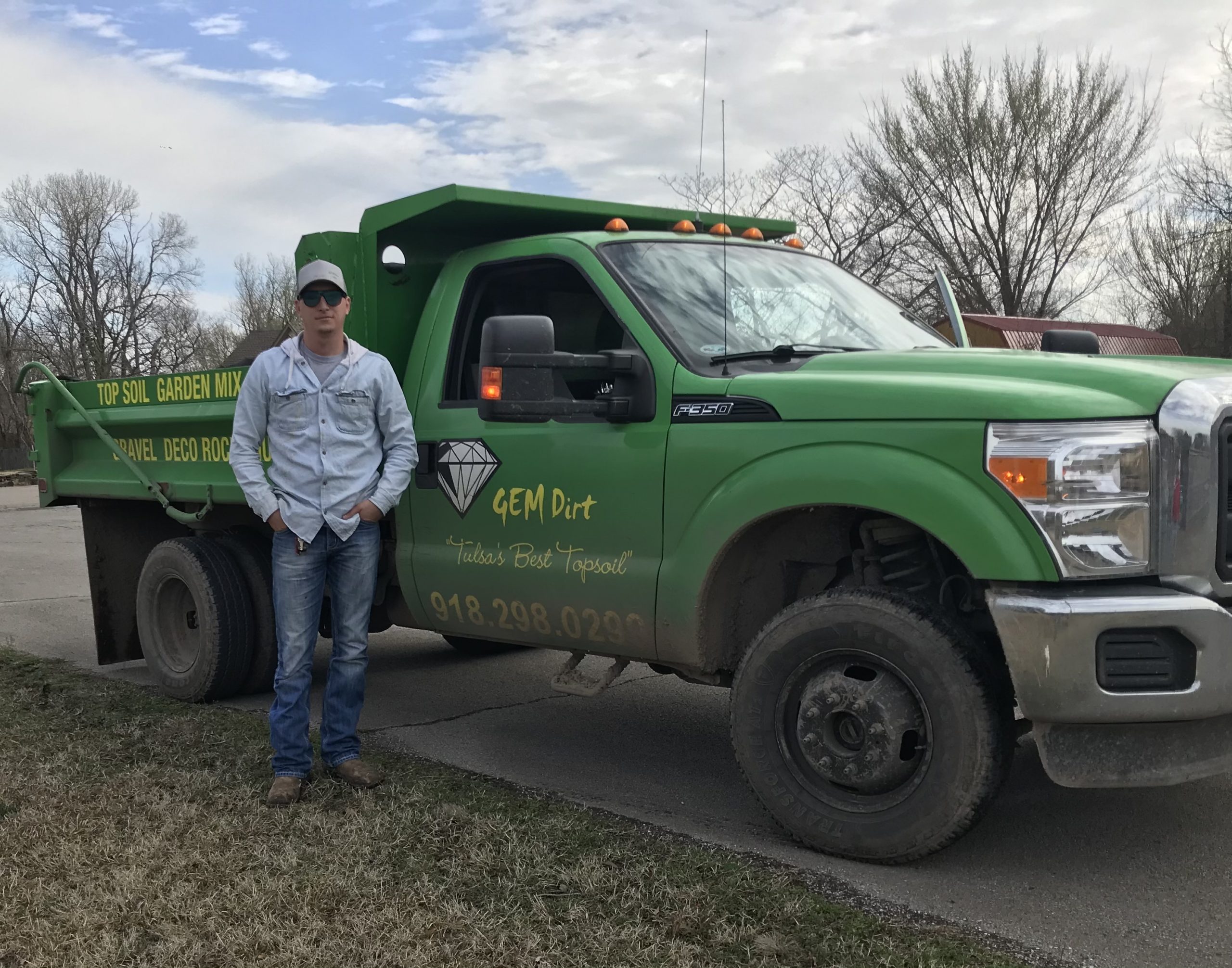 With the Monarchs arriving soon our only choice was to remove the potting soil and yes, you guessed it… order lots of Gem dirt.  Justin and the Gem Dirt arrived Tuesday morning,  Bill and I spent days shoveling out potting soil and replacing with Gem dirt.
My Sweetheart
This is my wonderful husband Bill.  All that shoveling and not one grumpy word!  My hero!  I've long believed (friends and family agree) that there is a special recliner in a lovely quiet place in Heaven reserved just for him.  Love you honey!!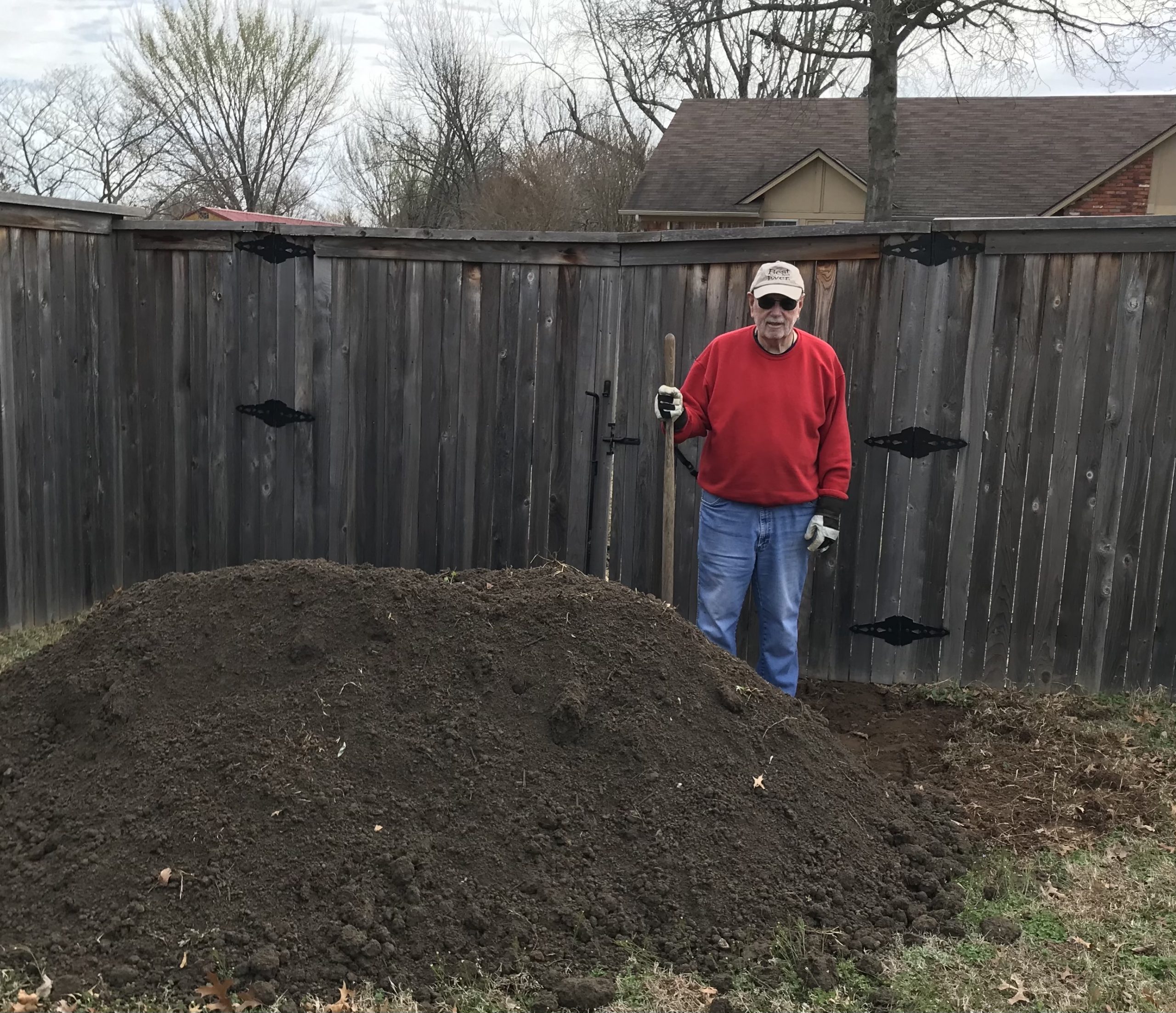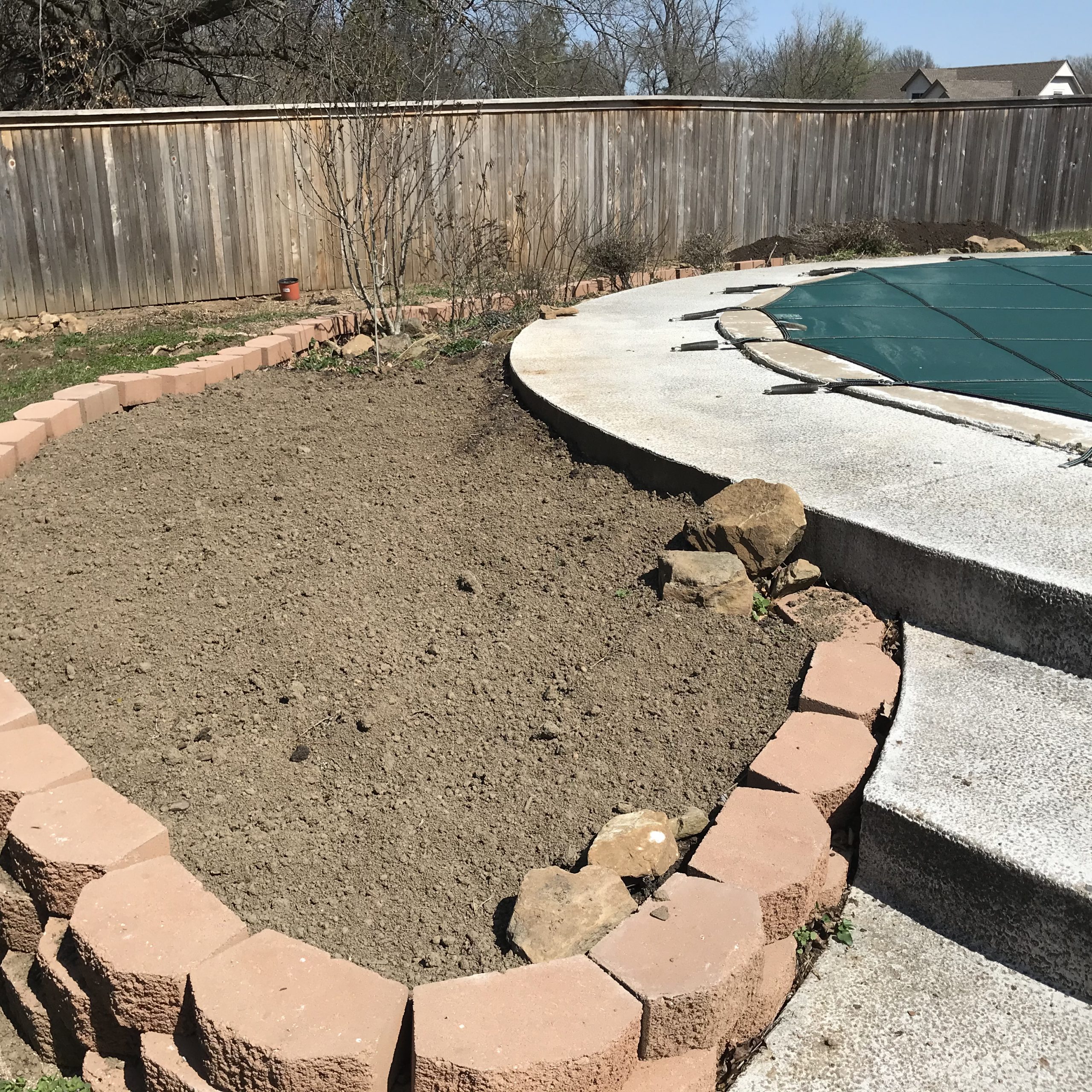 The Moral of This Story
A quote from Brian Jervis on obtaining soil:  "It is best to go with good quality soil from a trustworthy source. Seller must state % of ingredients."   My Gem planting soil is 50% Gem dirt compost, 50% clear sandy loam.  It has been screened to remove rocks , rotated and blended. pH 7-8. Pic of garden with Gem dirt.  Ready to plant at last.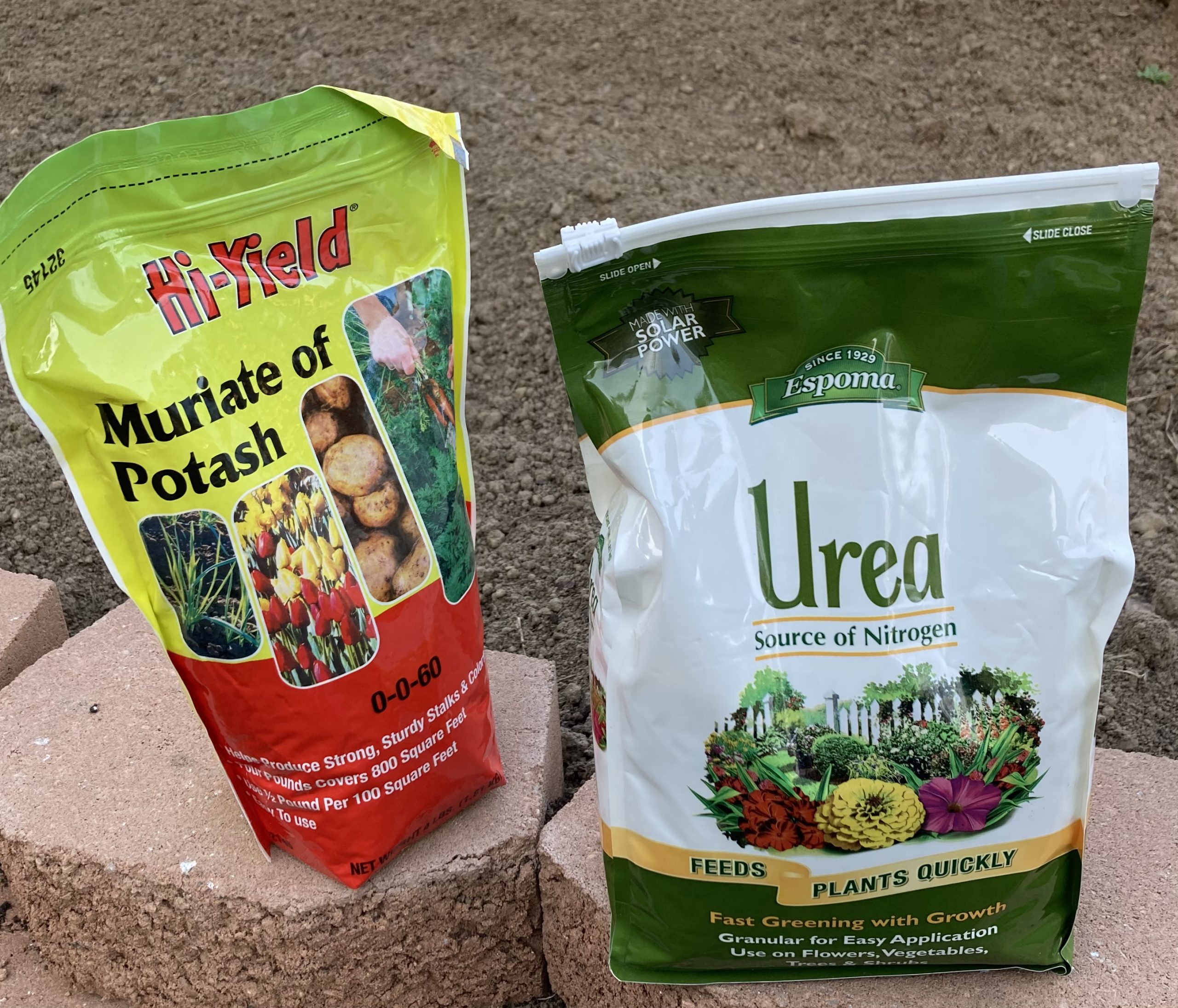 Adding Nutrients to the Rose Garden
The Rose Soil test showed the Nitrogen is low.  It needs Urea 46-0-0.  Potassium low, needing Potash  0-0-60.  Finally found these products at Riddle Plant Farm.  Thanks Phil for your great advice.  I'll be adding nutrients to the soil when I prune next week.
The Potting Soil (live & learn) can be treated with Soil Acidifier to bring down pH.  Brian says in time it will make a good compost.  Believe I'll get it tested first!
Next Time: Plant A Rose
Till then…    Bev