Broken Arrow Rose Festival Art Contest
The Museum Broken Arrow, 400 S. Main St.
Exhibit Opens September 22, 2020 during Museum Hours
Artist Reception: May 30 from 1 p.m. to 3:30 p.m.
Contest: Information: All Art Submitted Must Be Rose-Themed. Unframed Entries on paper
must be Black Matted. Canvas and Framed (any color matt acceptable) entries must have wire
and ready to hang,

Only one entry/per person/per category
16" x 20" Maximum (frame dimensions not included)
Categories:
Painting
Oil, Acrylic, Charcoal, – Ink, Pastel, Pencil
Photography Color, Black & White, Can Be Printed on Various Mediums Mixed Media Fiber, Pottery, Metal, Wood, Glass, 3-D, Edibles, Crochet, etc. Divisions: Pre K-Grade 5, Grades 6-12, Adult 18 – 59, Senior (60+), Professional (e.g.has website, sales tax number, sold art, business cards, etc) Submit Contest Entry Forms: April 1 – September 16, 2020 Email:
Barosefestartcontest@gmail.com or Mail: Becky Deed 9501 S. 273rd East Ave Broken Arrow, OK 74014 Art Dropoff: Museum Broken Arrow, 400 S. Main, Broken Arrow, OK Thursday, Sept. 17, 4 – 8 p.m. Friday, Sept. 18, 10 a.m. – 4 p.m. Saturday, Sept. 19, 10 a.m. – 2 p.m Exhibit: Dates/Times: September 22 -October 10th During Museum Hours of Operation Winning Entries: Ribbons 1st-3rd Place, Honorable Mention 1st Place Contestants Win Cash Prizes Grades K-5–$25; 6-12–$50; Adults–$75; Seniors–$75; Professionals–$100 People's Choice Award The Museum Broken Arrow. Winning Entries Awarded at 2 p.m. at the Reception. Submitted artwork must be picked up during the reception.
Disclaimer: Although the Rose Festival Committee will exercise due care in handling works submitted to this exhibition,
neither Keep Broken Arrow Beautiful, the Rose Festival Committee nor the Broken Arrow Museum will be responsible for
any loss or damage to any art work. Artists may wish to consider insuring their artwork.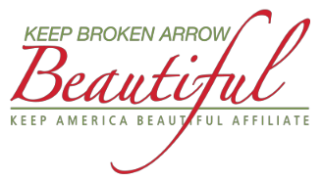 2020 Rose Festival Art Contest - Online Registration Form