Broken Arrow Rose Festival Art Contest
The Museum Broken Arrow, 400 S. Main St.
Exhibit Opens September 15, 2021 during Museum Hours
Artist Reception:  October 2 from 2 p.m. to 3:00 p.m 3rd Floor Museum
Contest Information: 
All Art Submitted Must Be Rose, Kite and/or Butterfly-Themed. (Note We planted a Monarch/Pollinator Garden in Central Park this year)
Art printed on paper (without frame) must be Black Matted for cohesiveness of exhibit.           
Framed Piece  does not require matting. If matted, can be any color. Must have wire and D rings and be ready to hang.
Size:  16" x  20" Maximum (frame dimensions not included)  
Only one entry/per person/per category
Categories:
Painting
Oil

Acrylic
Charcoal
Ink
Pastel
Pencil
Photography
Color

Black & White

Can Be Printed on Various Mediums.                                                                        
Mixed Media                                                                                                                  
Fiber

Pottery

Metal

Wood

Glass

3-D

Edibles

Crochet,

etc.
Divisions:                                                                                              
Amateur

: Pre K-Grade 5, Grades 6-12, Adult 19 – 59, Senior (60+),             

Professional:

Has website, sales tax number, sold art, business cards
Submit Contest Entry Forms:  May 1 – September 5, 2021
On Website: Keepbabeautiful.org/rose-festival                                                   
Email: roseartcontest2021@gmail.com
Mail:
Rose Festival Art Contest
Marilyn Oltman
4200 S Redbud Ave
Broken Arrow, OK 74011
Art Drop-off:  
Museum Broken Arrow, 400 S. Main, Broken Arrow, OK.                              
Thursday, Sept. 9, 4 – 8 p.m.
Friday, Sept. 10, 10 a.m. – 4 p.m.                                                                             
Saturday, Sept. 11, 10 a.m. – 2 p.m.
Exhibit: 
Dates/Times:  September 15 – October 2 During Museum Hours of Operation.   
Winning Entries:  Ribbons 1st-3rd Place, Honorable Mention and People's Choice
1st Place Contestants Win Cash Prizes

Grades PreK-5–$25
Grades 6-12–$50
Adults–$75
Seniors–$75
Professionals–$100,                                                                                                                                               
Winning Entries Awarded Oct 2nd, 2 p.m. at Reception 3rd Floor, The Museum Broken Arrow
Submitted artwork must be picked up during the reception.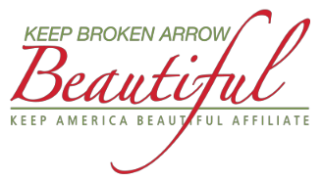 2021 Rose Festival Art Contest - Online Registration Form